On November, 10th in Moscow, at a cinema "Oktyabr" the conference "Google developer day 2009" has took place – action for developers on which technical experts of company "Google" share experience of working out of web applications by means of "Google" technologies.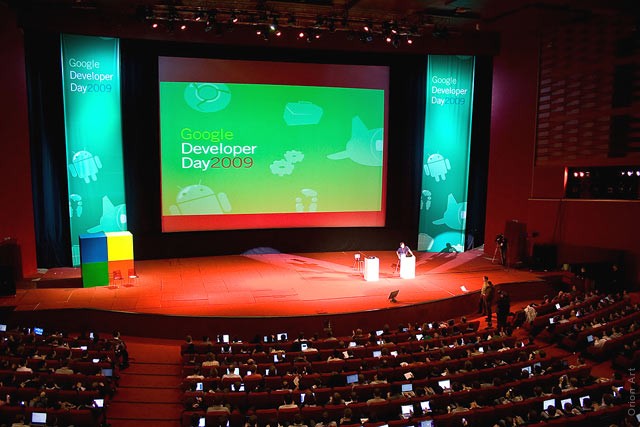 In Moscow "Google developer day 2009" is spent already the third time. This year the special attention has been given to technologies of Android, App Engine, Chrome, the Google Web Toolkit and to other interesting themes.
For this conference we have given and installed video projective equipment Barco FLM HD 18.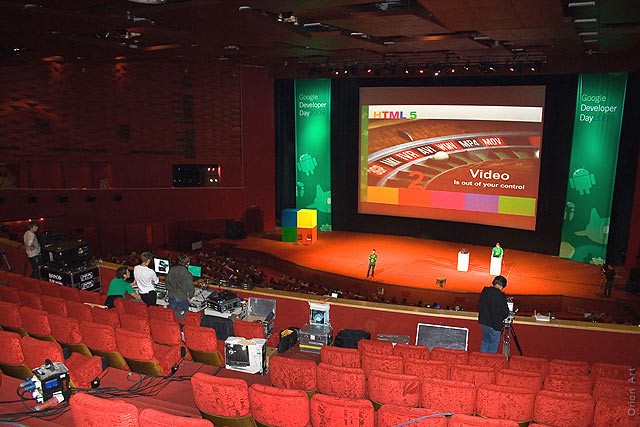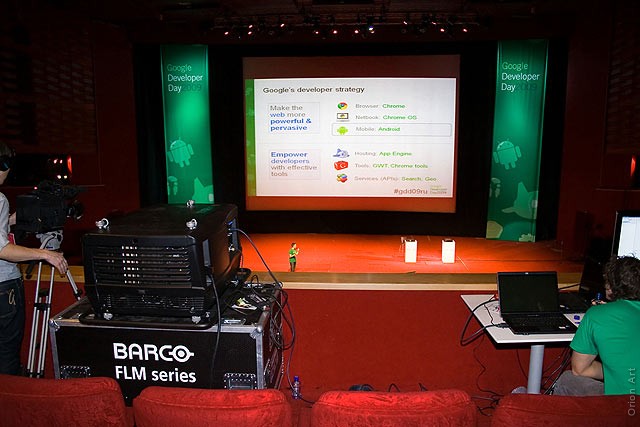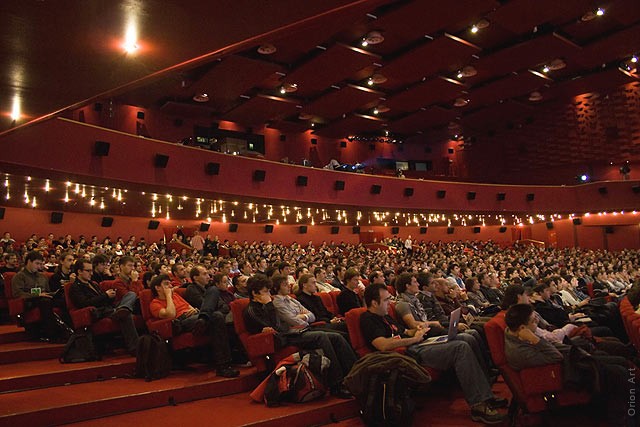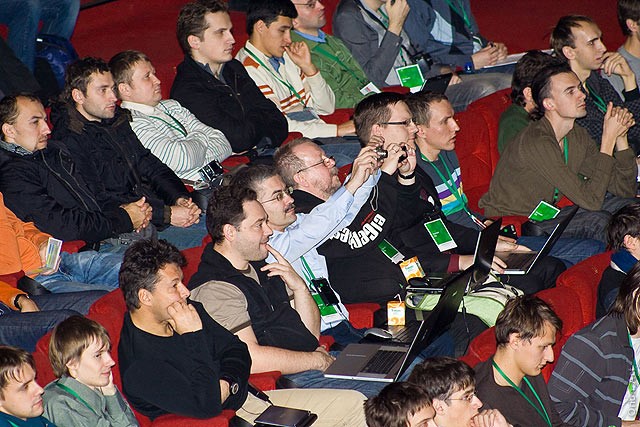 This year action from a backward forum of Google fans has turned to serious conference of developers and users.
Two-hour statements interrupted for a dinner and "dialogue windows" where it was possible to communicate to developers, and also to visit a free buffet table.