Distinct performance for water show is a special point for conversation.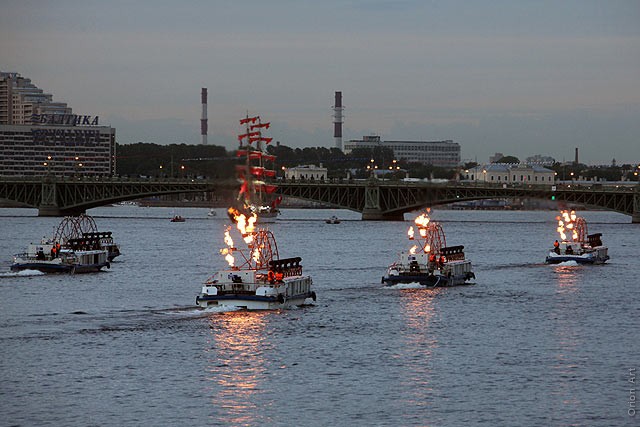 It is possible to dream many times, but all will rest in particular environments and technical possibilities of objects. The set with performance should be organically integrated into the general action, i.e. all events should occur on a time code in the set co-ordinates of space. Correctness of execution is influenced by a lot of factors. If show is bonded to a water surface, it is necessary to consider both speed of a flow, and a direction of water streams (external and internal vectors of a flow), and stability of constructions on water (aerodynamic factor and maneuverability), and accurate performance of tasks by all occupied technical services from captains of the ships to controller operators. If action occurs in air, it is necessary to remember wind loadings and about moving sectors not to get under the program of fireworks, light, a fountain or the laser. Today we will talk about water performance for Scarlet sails 2010.
Usually on Scarlet sails, pass of the main ship is accompanied by yachts. Last year they were white and moved towards to a frigate, two years ago were red and went in a train. Now we thought and have decided to refuse yachts, having replaced with their water art objects. Yachts are beautifully looked on water, but not too much functional. This time we take for a basis the walking ships. We do the unusual form of a superstructure which during the different moments of movement of vessels turns to whales, to sails, to the ancient wheel ships.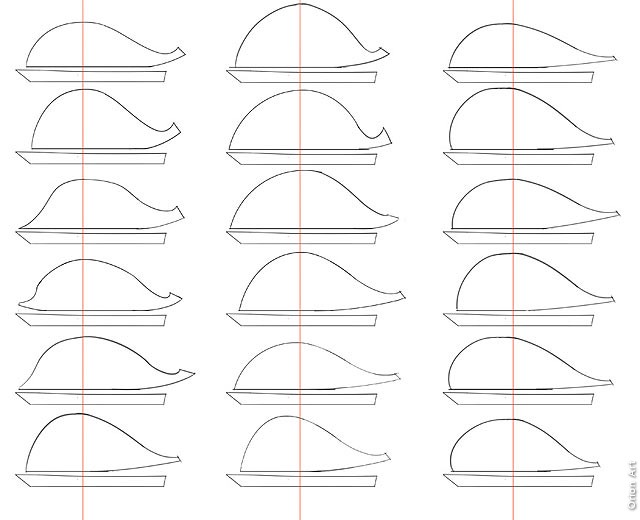 On a prototype we consider loadings on a point, and also the general distributed loading on all structure. The front part of a frame and its crest should be used for pyrotechnics and fire. Backside – for light projectors, and with possibility of two-co-ordinate axial rotation. In the course of calculations it becomes clear, that the chosen form of a design is critical on rigidity, and, in general, looks like hospital equipment.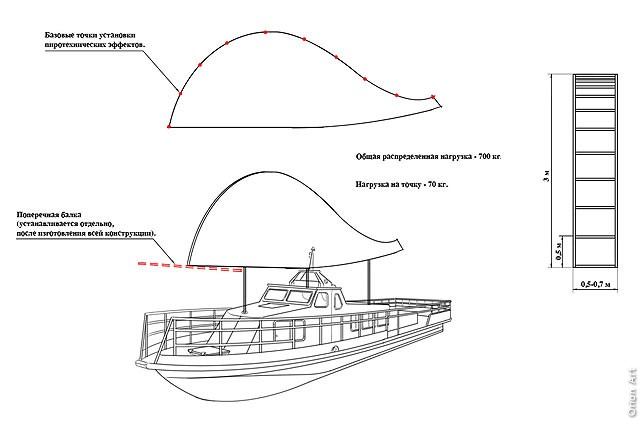 We change the form for a traditional hemisphere in the size 3 on 10 meters, we weld plumbs and we load a frame to the balanced condition.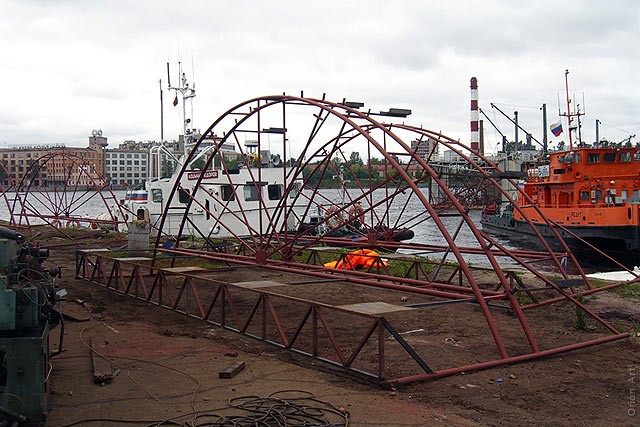 The responsible moment. We install a frame on a glass roof of a boat and check, whether our calculations are right.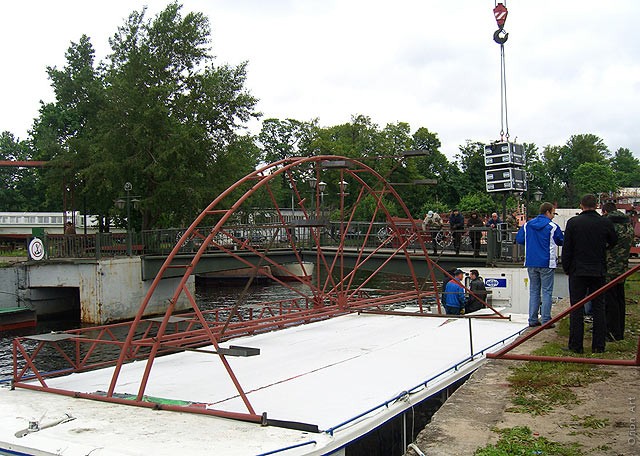 Calculations have appeared right – one and a half ton construction has not squeezed out some glass, and stands right. We load further. The following stage – installation of generators for hydrants, light and fire.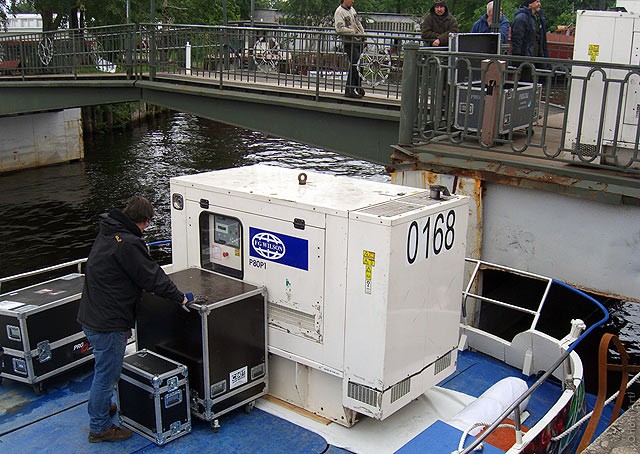 Then we install light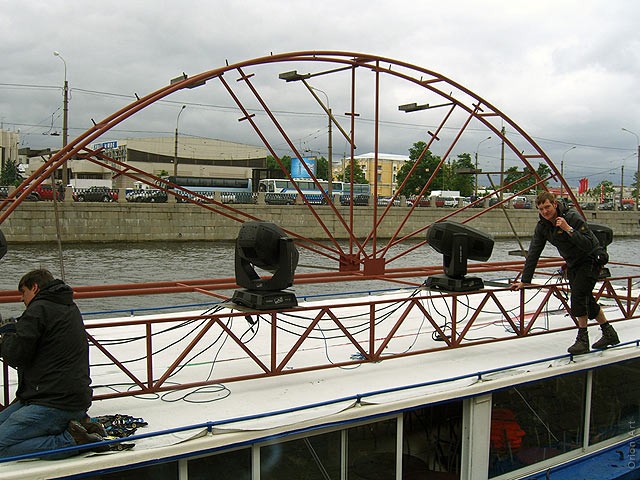 Also we get hydrants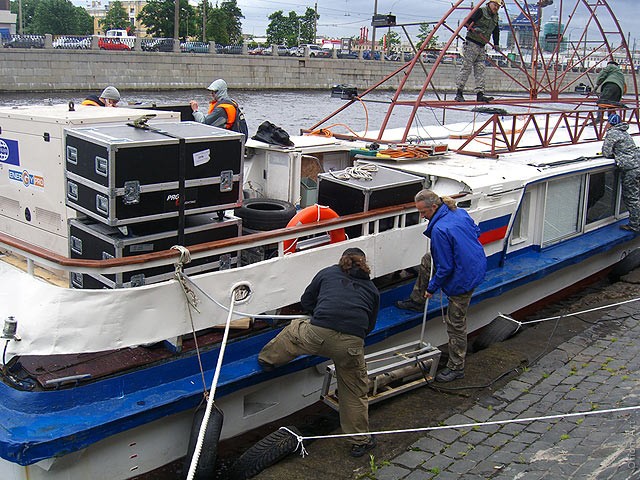 Installation does not stop for the minute; all tests go in operating conditions.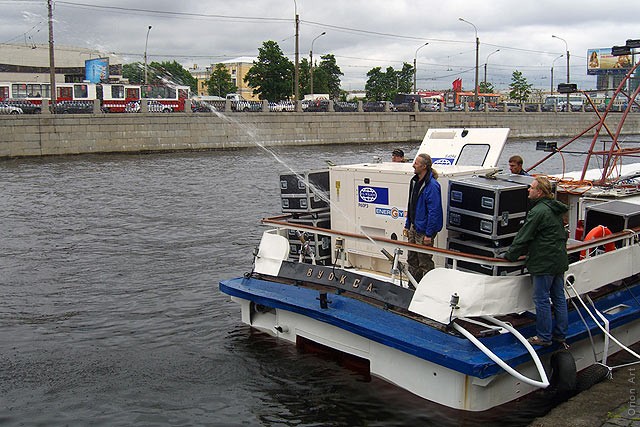 The pyrotechnics, light and fire are carried in plans. Roofs of boats are covered by a nonflammable fabric.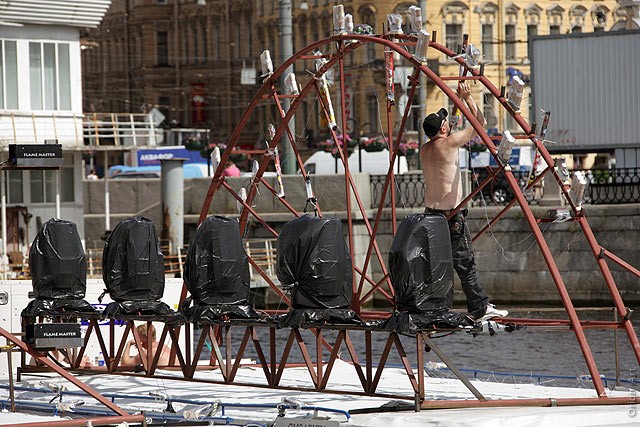 Gradually walking ships turn in independent, stuffed with electronics, pyrotechnics and the special equipment, floating intellectual machines. The control system is installed on a boat which will go in the middle and looks like the jet airliner computer. If one communication line will fail, than there are two independent – for the insurance. All boats have an individual electricity and Wi-Fi channel. On an operating boat stands «Grand Ma» with converters of protocols of synchronization and converters of signals. Receivers, transmitters, servers and other gadgets – in assortment.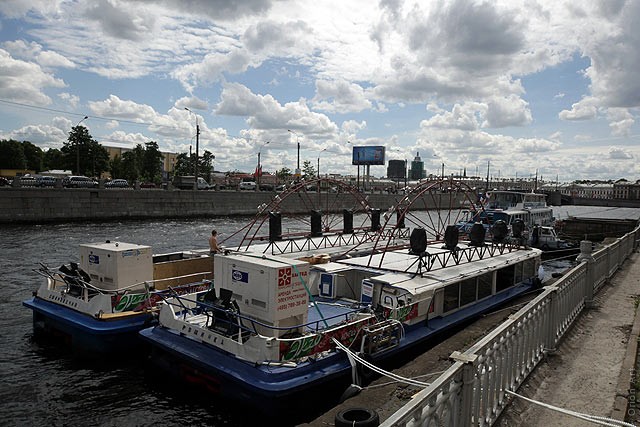 So boats could go with correct, both longitudinal, and cross-section distances, it was necessary to rehearse some days. Compactness of their movement, and, as consequence, adequate work of all technics during necessary time and in the necessary place depended on it.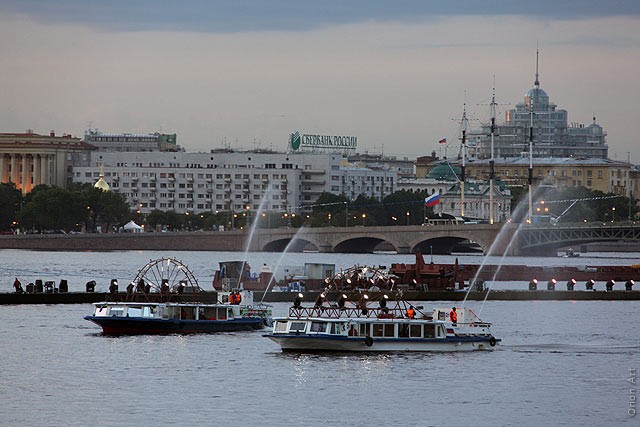 It is not necessary to explain, that in the course of show in real time there is no right to mistake, therefore we prepared very seriously. Each episode was thought over in details.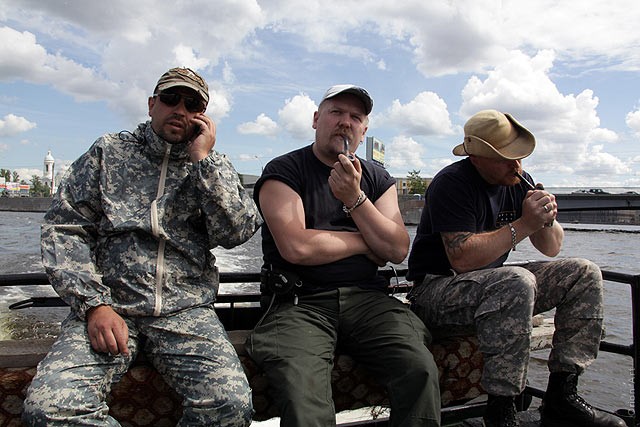 As a result, everything has turned out right. Sails were shone by a color flame and flickered, whales threw out loops of the illuminated water in air and shot fire streams, the ancient ships rotated sparkling wheels and saluted, passing along Palace quay. In the ending of the set, boats have flashed with fountain garlands which worked extensively.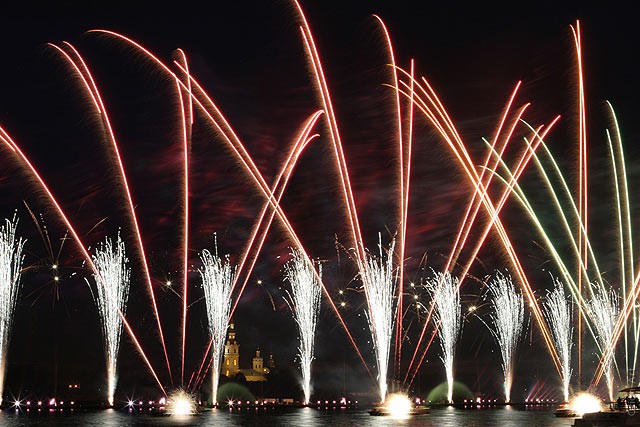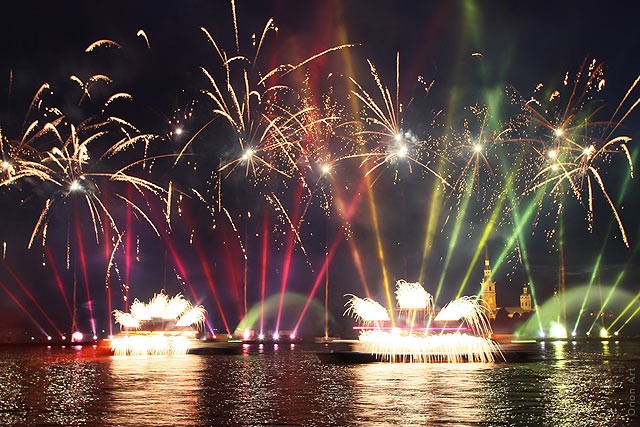 Scarlet sails are in ten best world multimedia shows on the big water, thanks to new original ideas which work.