Large fireworks display took place in Moscow for «Olympic Torch Relay».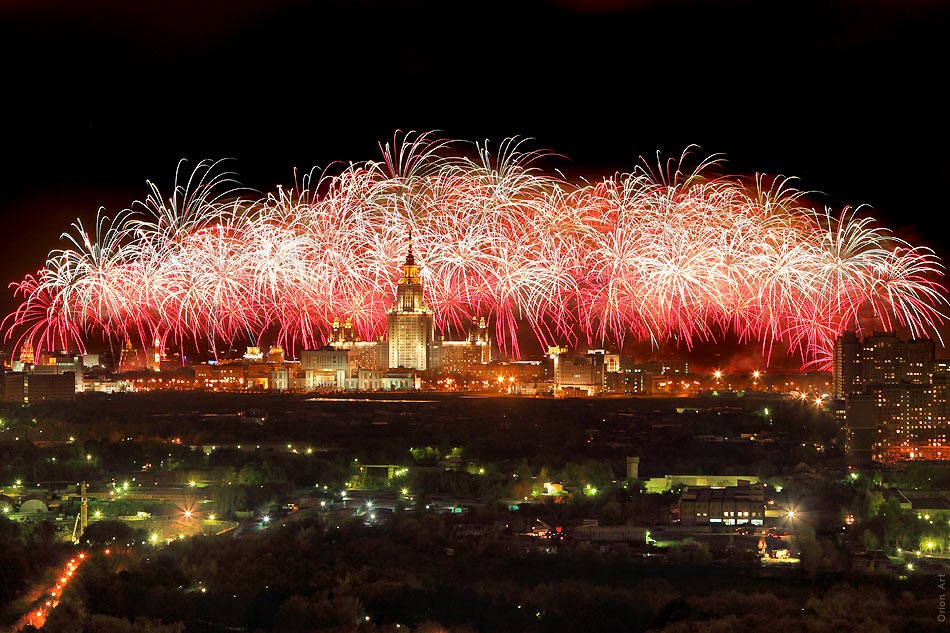 The longest and biggest Olympic torch relay in the history of winter Olympic Games was given a start on October 7, 2013. The relay will be completed at the day of Olympic Games Opening on February 7, 2014.
Along the route to Sochi the Olympic flame will visit many, even the most remote area of Russia – the North Pole, the bottom of lake Baikal, Elbrus and Space.
The fireworks became a real decoration of the event. The length of pyrotechnical front was 1.2 km. Its duration was 9 minutes.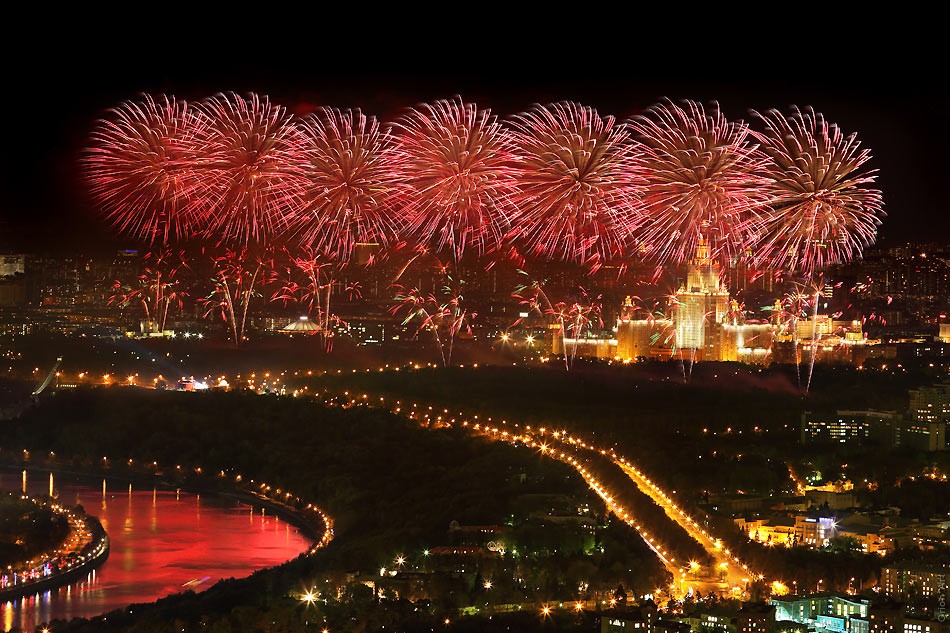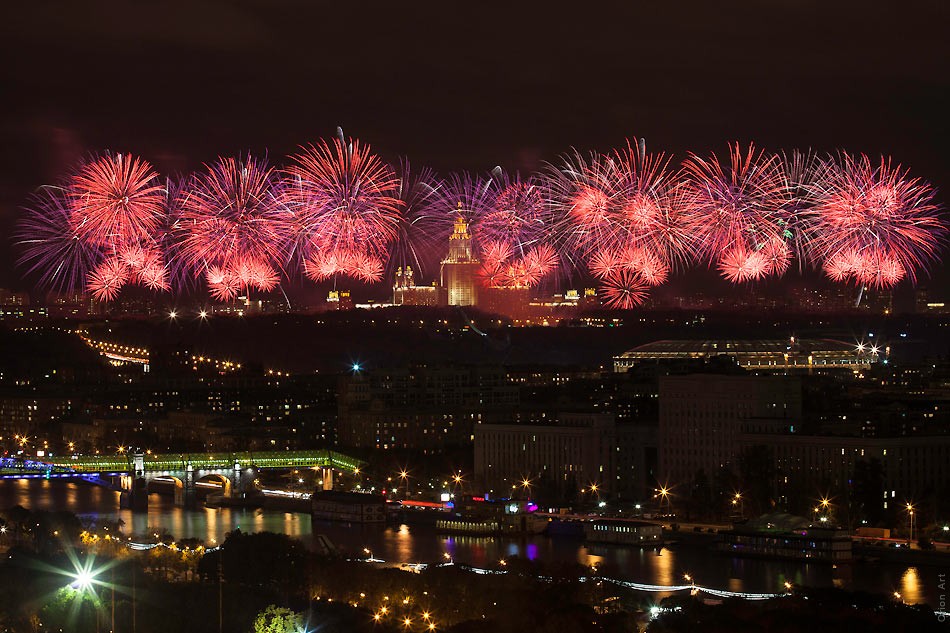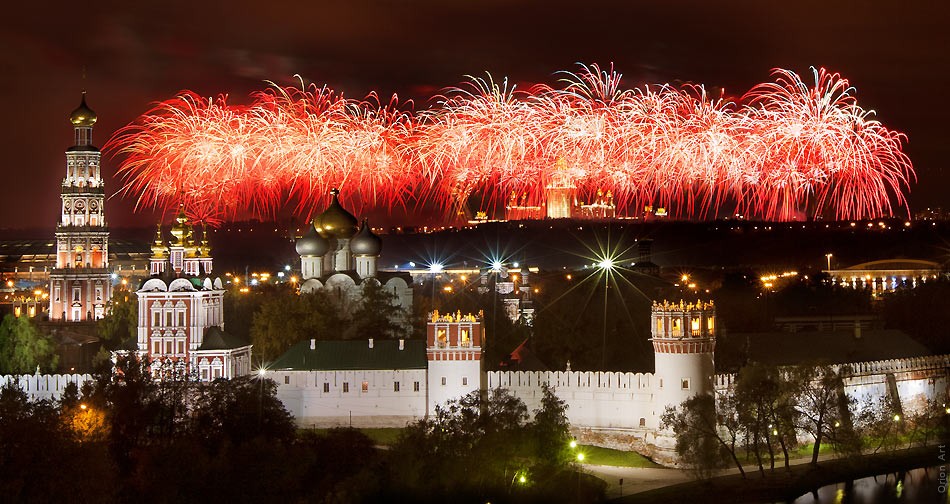 The fireworks was synchronized with music totally.