On July, 7-8th in ancient Murom there have taken place the celebratory actions dedicated to Day of a family, love and devotion. This holiday is solemnly celebrated there since 2008.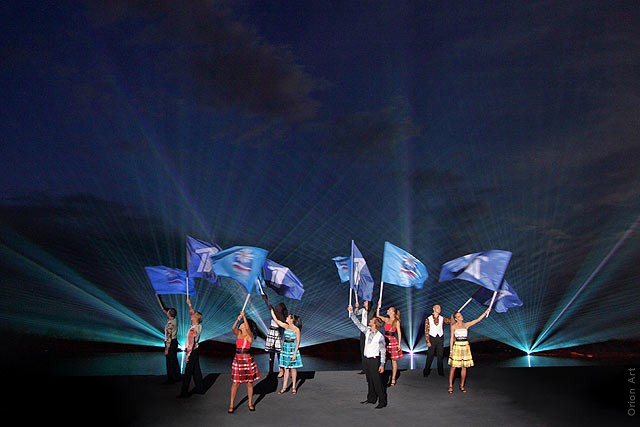 Actually, July, 8th – day of Peter and Phevrony- an orthodox holiday. On March, 26th, 2008 in the Federation Council at session of committee on social policy the initiative about establishment of a new holiday on the basis of the church holiday has been unanimously approved. It is said that one of the main initiators of revival and popularization of this day is wife of Dmitry Medvedev, Svetlana. It is said that she possesses the idea of a camomile, as action symbol.
Why as the basic place of celebrating Murom has been chosen? The matter is that prince Peter, and princess Phevrony, were from Murom.
The organizer of solemn actions in an ancient city is the First channel. Therefore except the basic action on a stage, periodically there is something happens for a television picture. For example, translation should begin with this shot.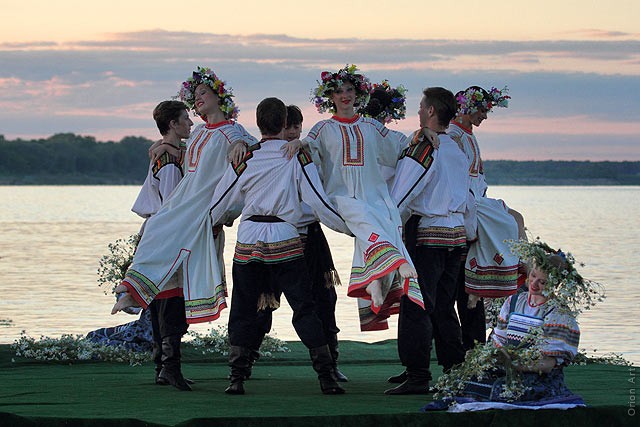 Stage has put directly on a beach, on the bank of the river Oka. On so scale for provincial Murom actions the whole city has gathered.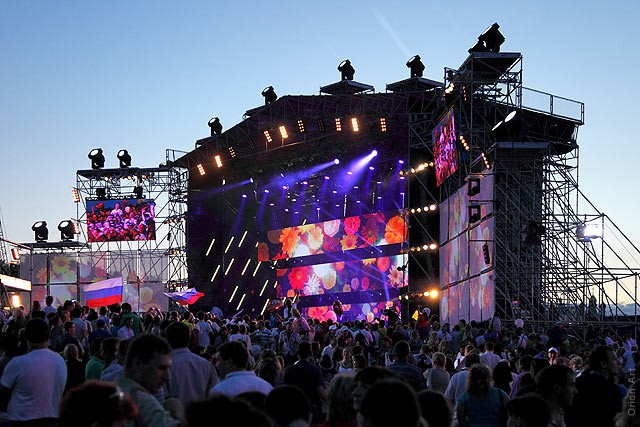 The company has come to the end with the colorful laser show prepared by our company.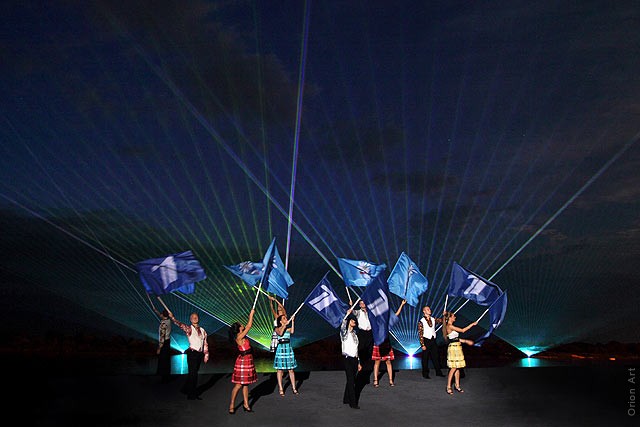 Honestly, who all these people, remains a riddle:) They were put by the First channel for the foreground of a television picture. A stage and spectators are located behind our back.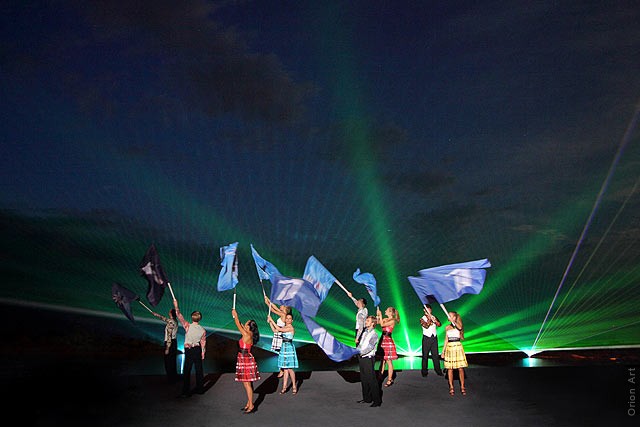 Laser show was under "a family Hymn".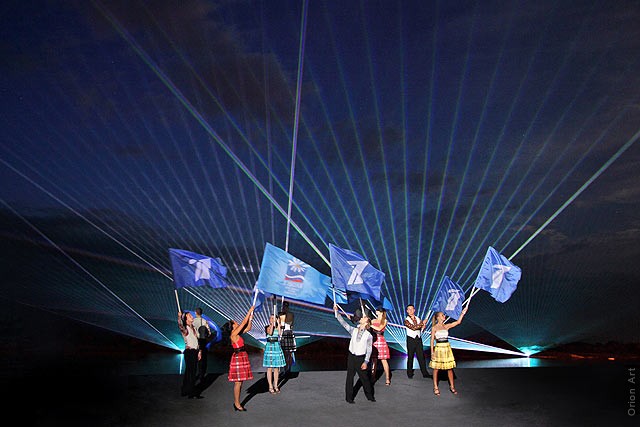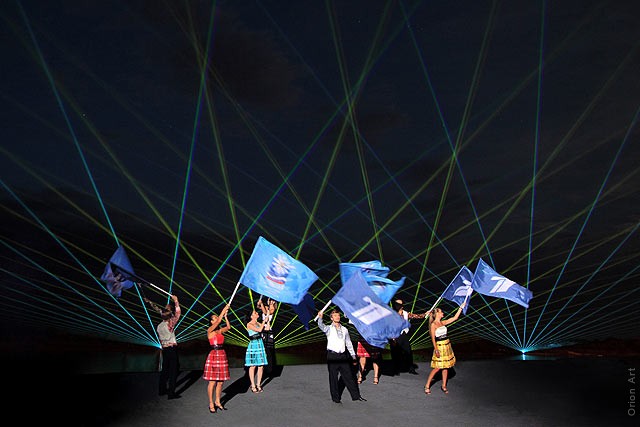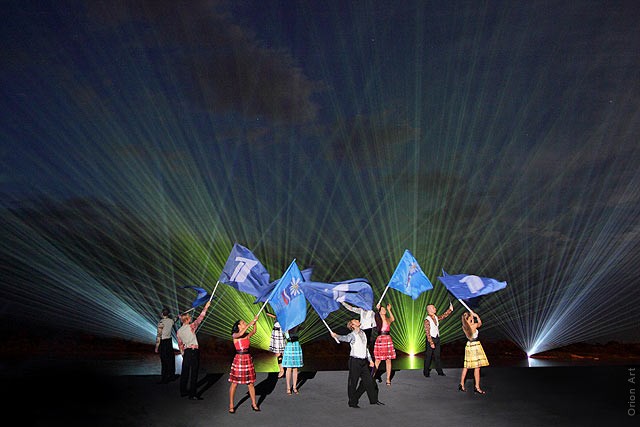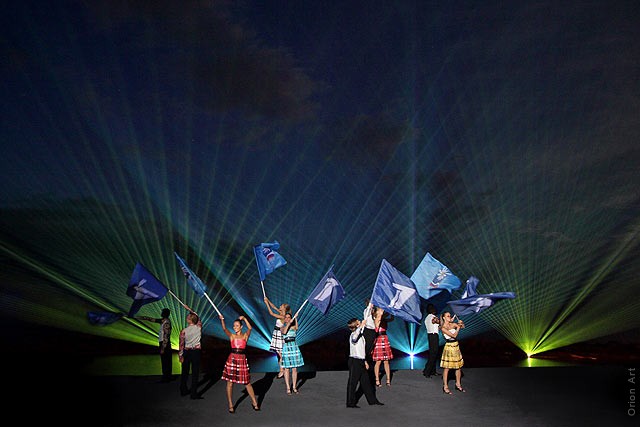 Laser show at the Day of a family in Murom was interesting from the geographical point of view. The matter is that the coast of Oka opposite from Murom belongs to the Nizhniy Novgorod area. It turns out, that show was in the Vladimir area, and installation of show and laser installations – in Nizhniy Novgorod. Coast of the Nizhniy Novgorod area is "wild"- roads there are not present. Delivery of people and the equipment occurred on motorboats of the Ministry of Emergency Situations. It was necessary to equip 4 points, on each of which was stood 25 Watts full-color laser.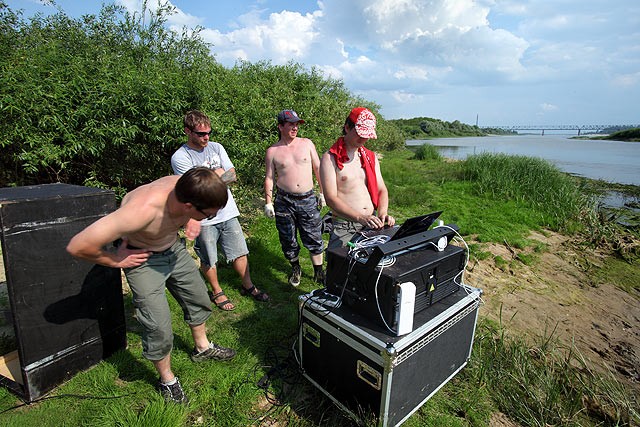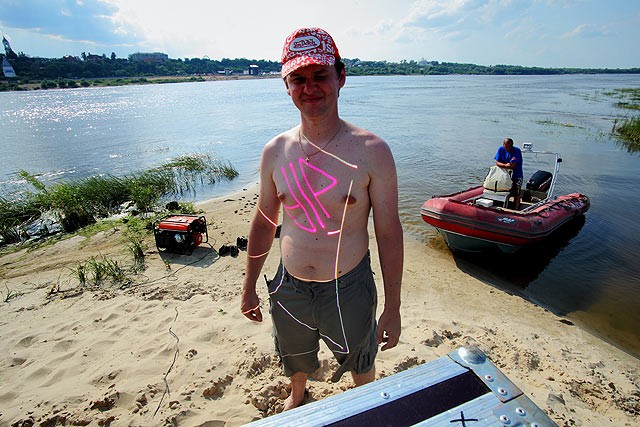 The resume.
+ The light holiday. Murom was very lucky.
- Television light is evil.