On May, 15th in Grozny honored the memory of the first president of the Chechen republic Ahmat Kadyrov. There has taken place a concert with participation of one of the best singers of religious songs in the world sheikh from Kuwait Rashid Mishari Al-Afasi. Evening has come to the end with the big colorful 13-minute fireworks.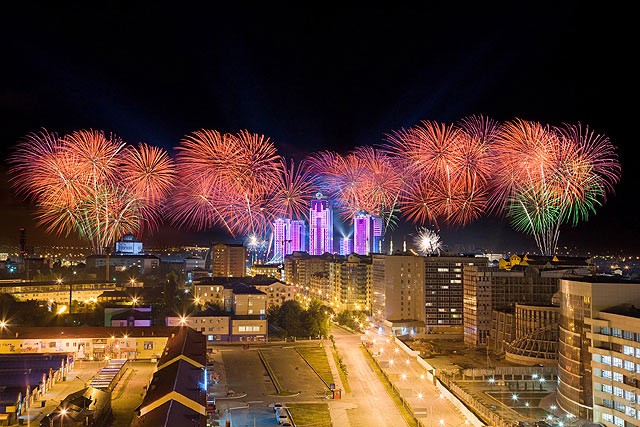 Work has been made by the order of VGTRK.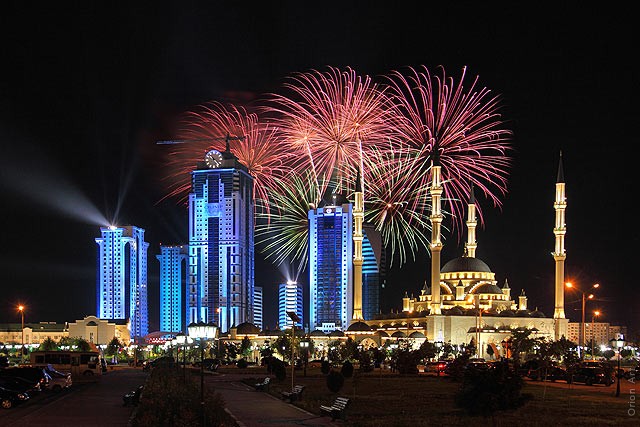 Anasheed – the Islamic vocal music traditionally executed by a man's vocal solo or a cappella without musical instruments. Use of musical instruments according to opinion of many Muslim scholars, is not allowed.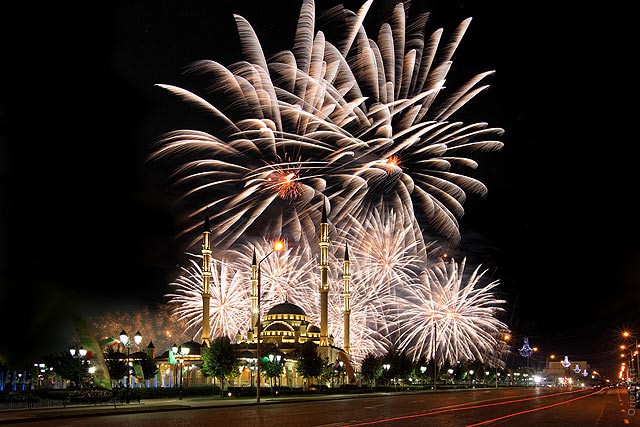 For fireworks the territory of a complex Grozny-city has been chosen and also remote firing positions nearby the Residence of Head of the Republic, behind a complex and to the right of Vladimir Putin's Avenue. Separate positions have been located on roofs of skyscrapers, quays and bridges. The general width of front is about 1 km.
The resume.
Well organised action with a qualitative content and live broadcasting of Russia 24 channel. Till this day our fireworks specially filmed and broadcasted only on Scarlet Sails and the 65th anniversary of Victory.
During the action there were very positive and benevolent conditions.
Minuses – very short terms on preparation.