The park Tsaritsino turned into the «park of light» for the five days from October, 4 till October, 8.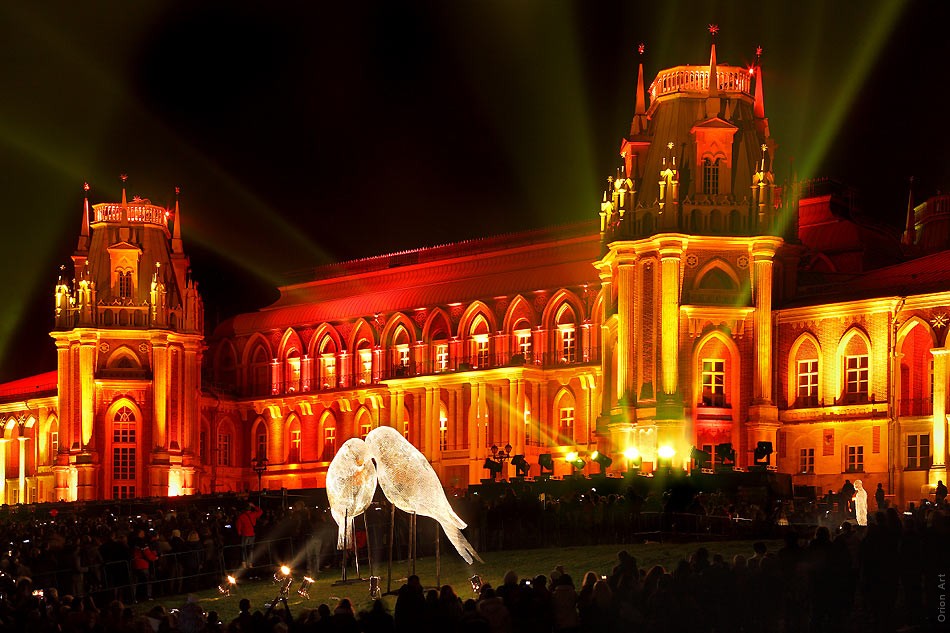 The bright multimedia spectacle became the central attraction. There is no sense to describe it. Just enjoy watching it.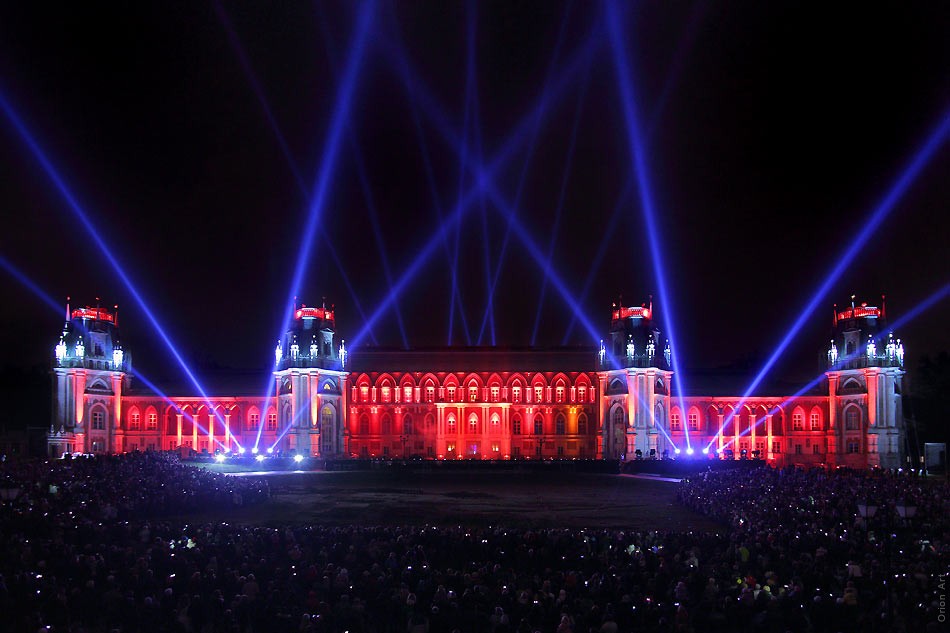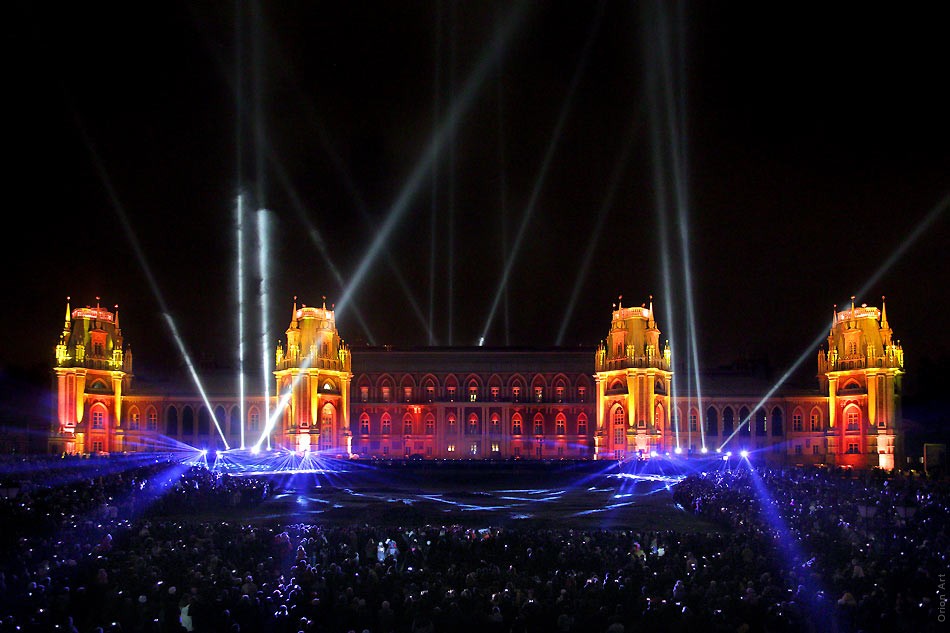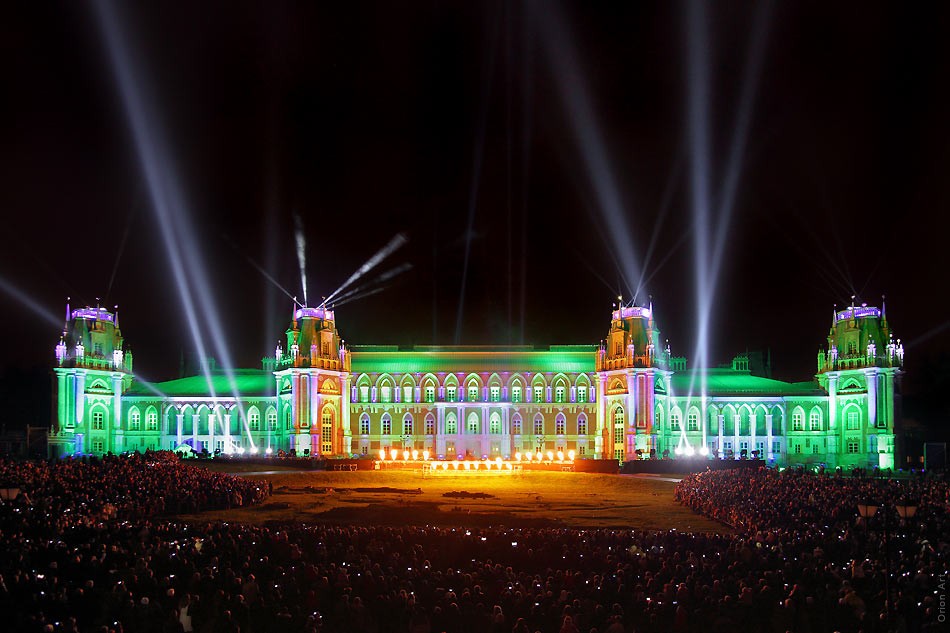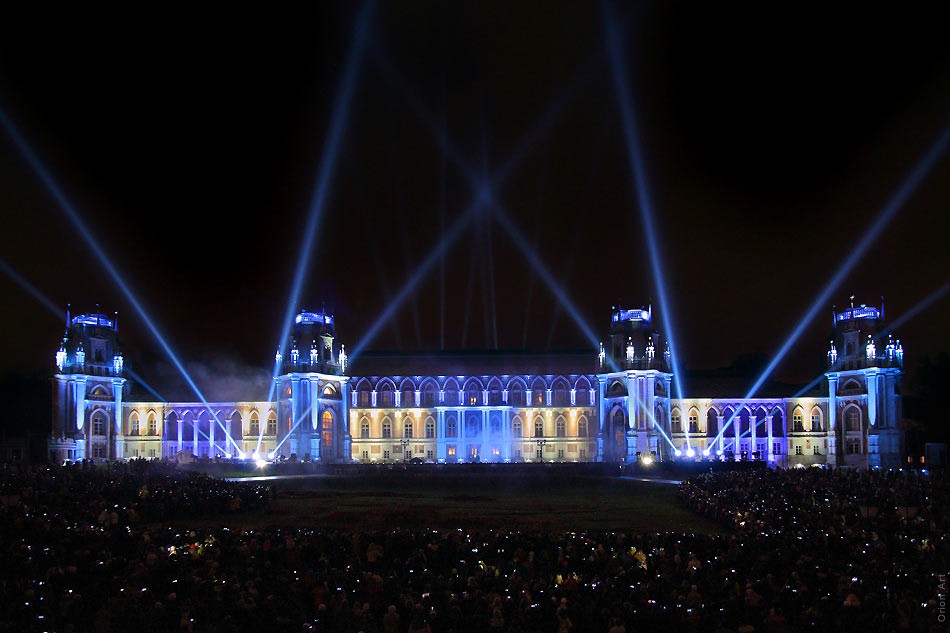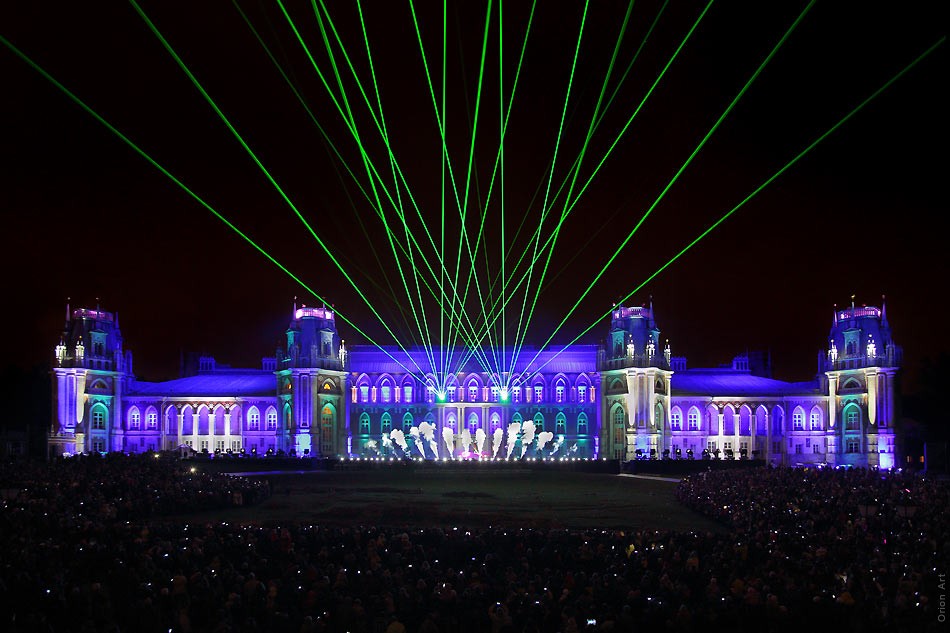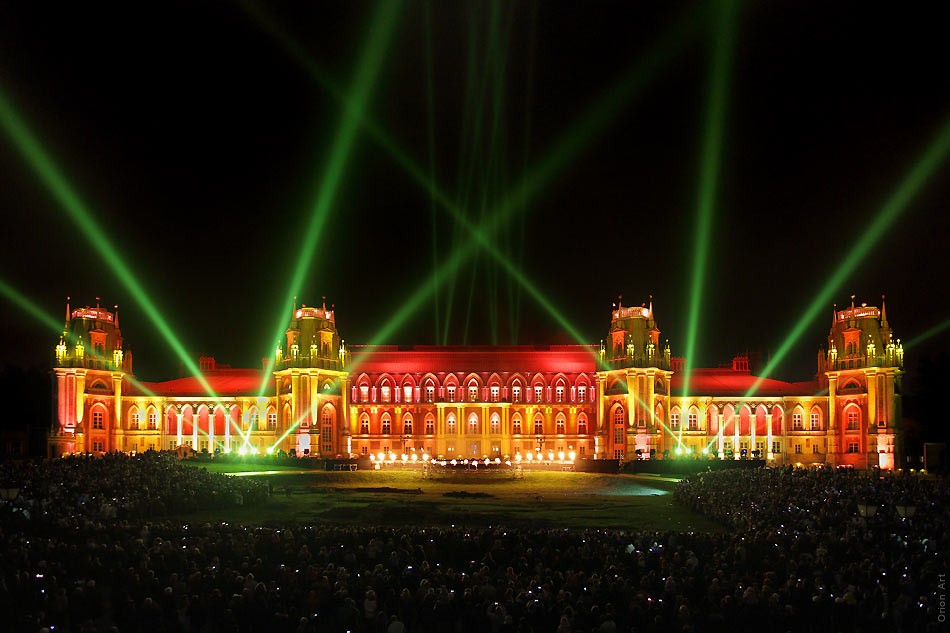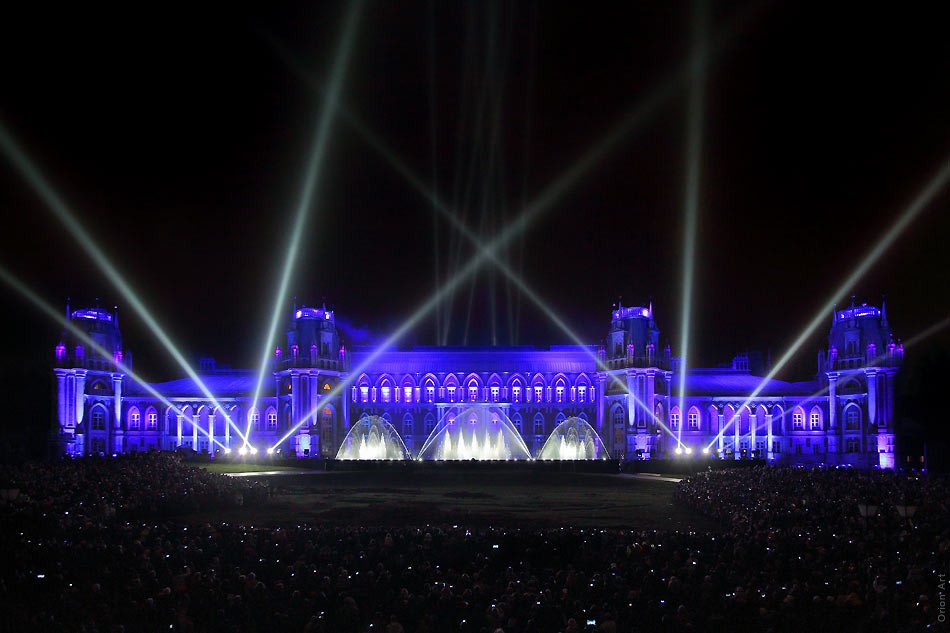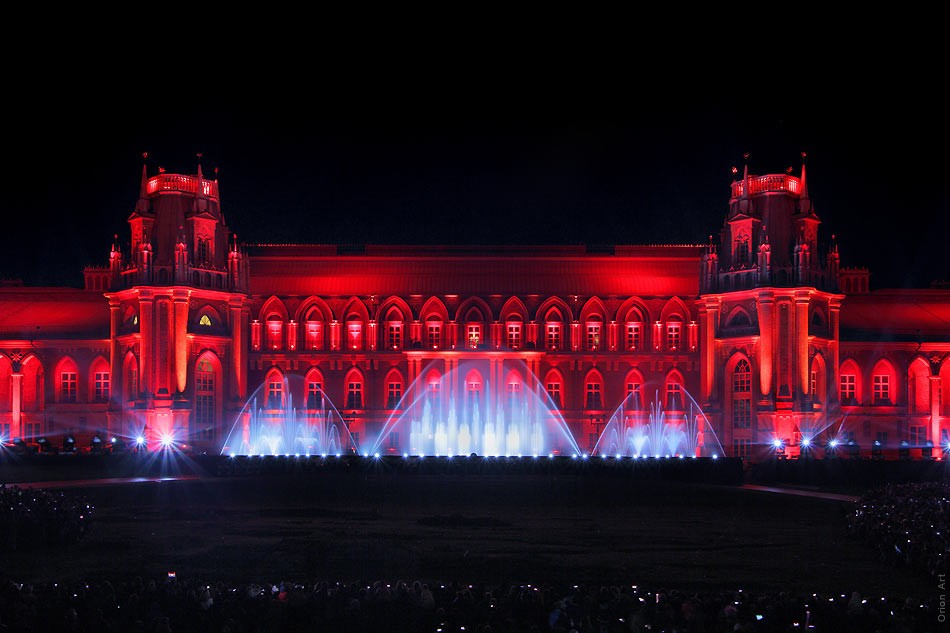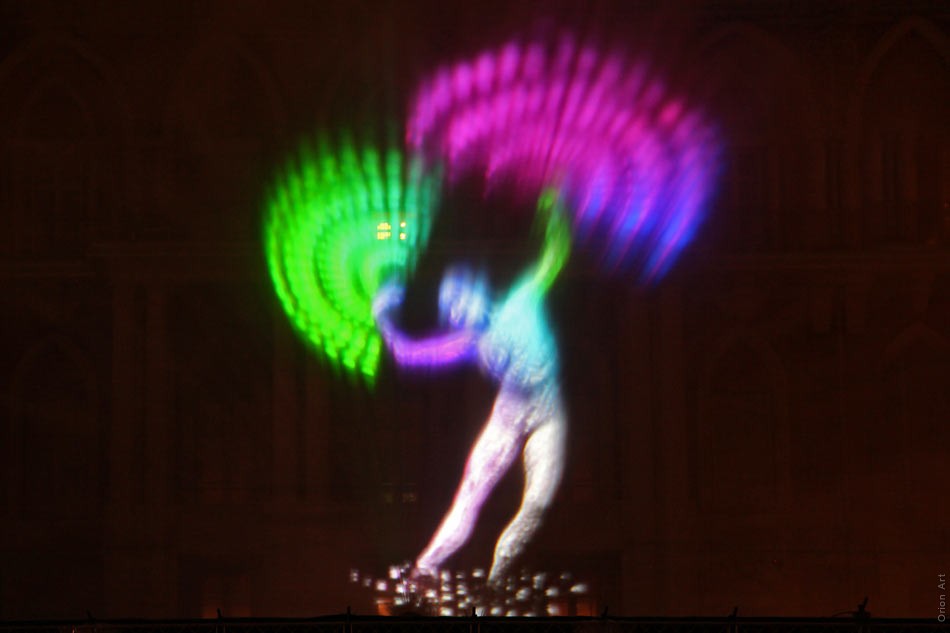 One more show worthy of attention became laser demonstration show on the pond in Tsaritsino.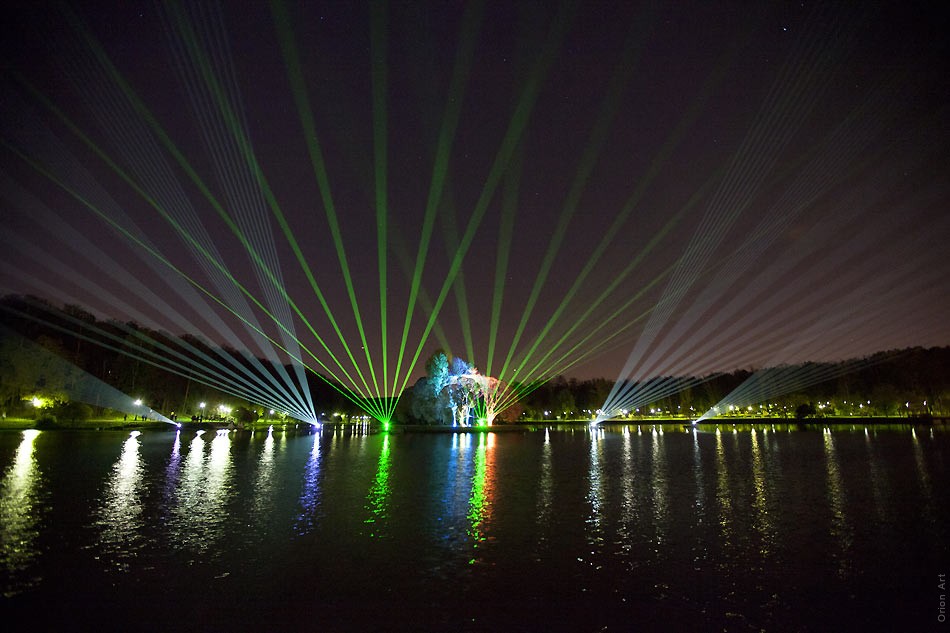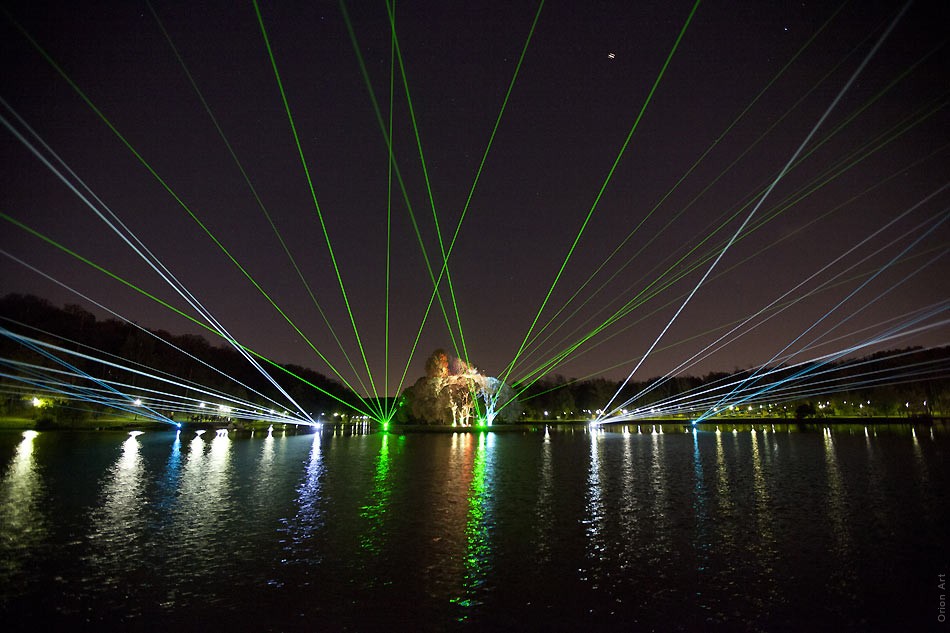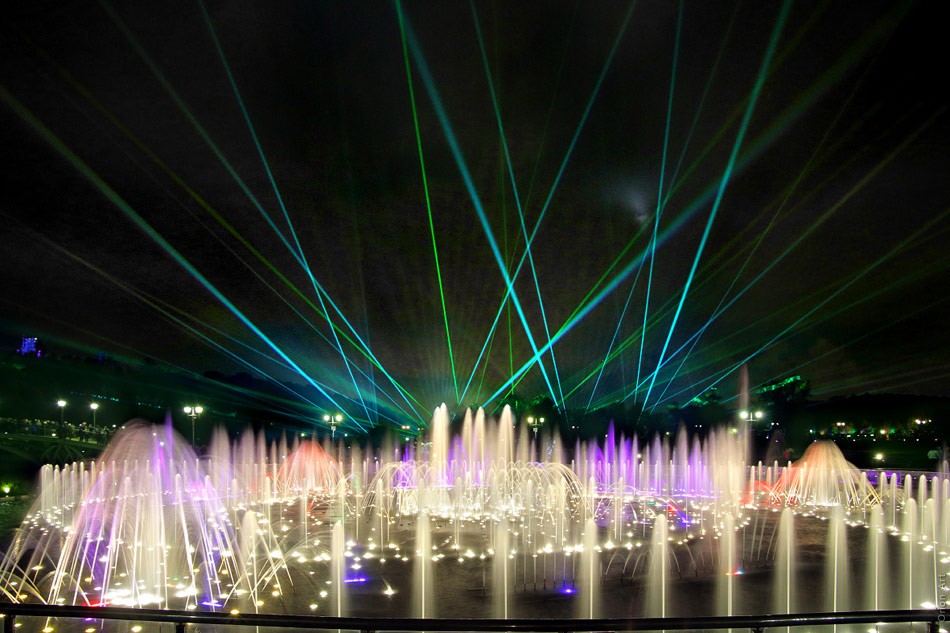 Separately it worth telling about our art-installations. The original projects were performed by:
Cedric Le Borgne, France. Cedric Le Borgne, France. The world famous artist introduced his famed collection – seventeen light sculptures including three original that were premieres namely in Moscow.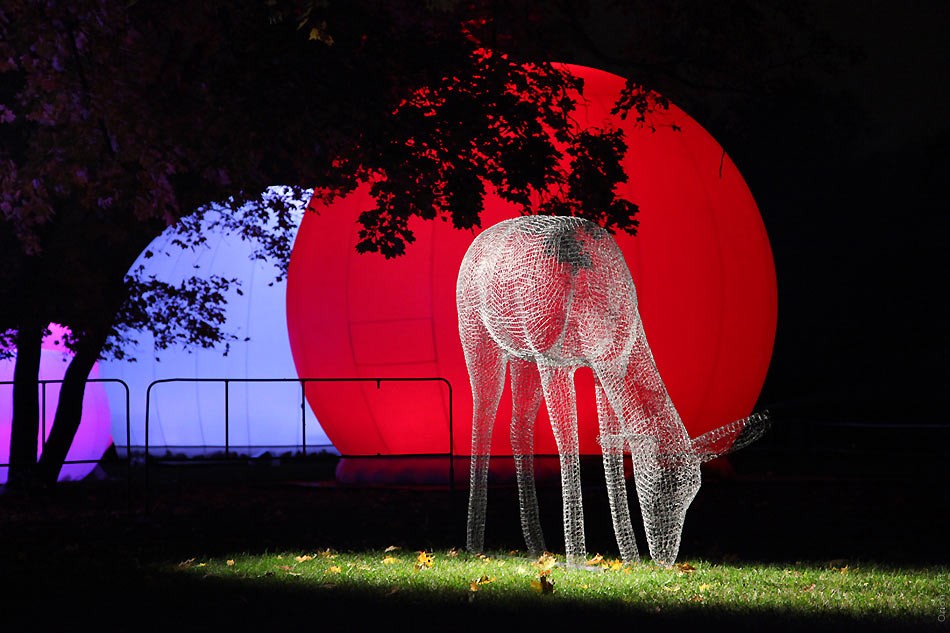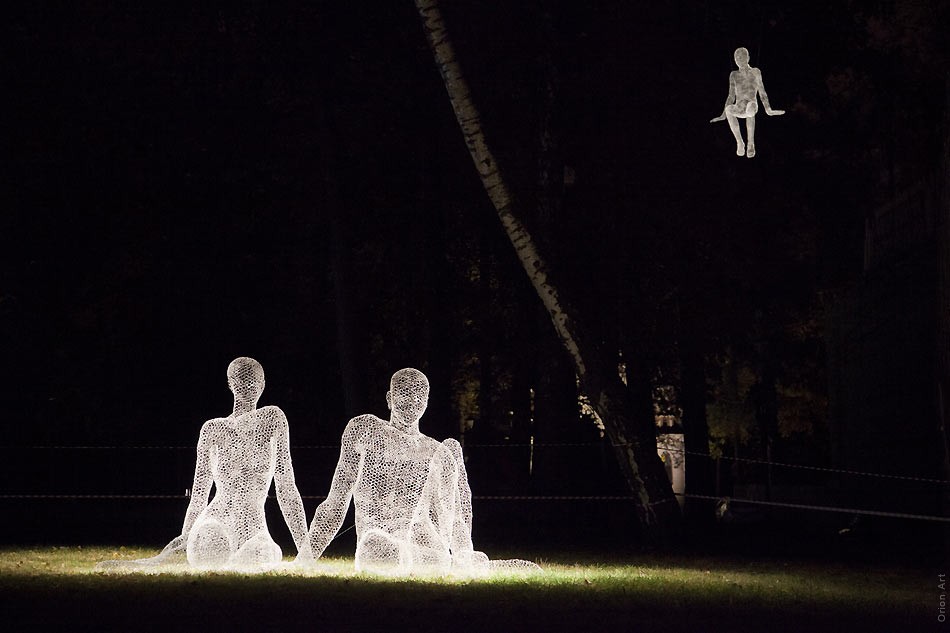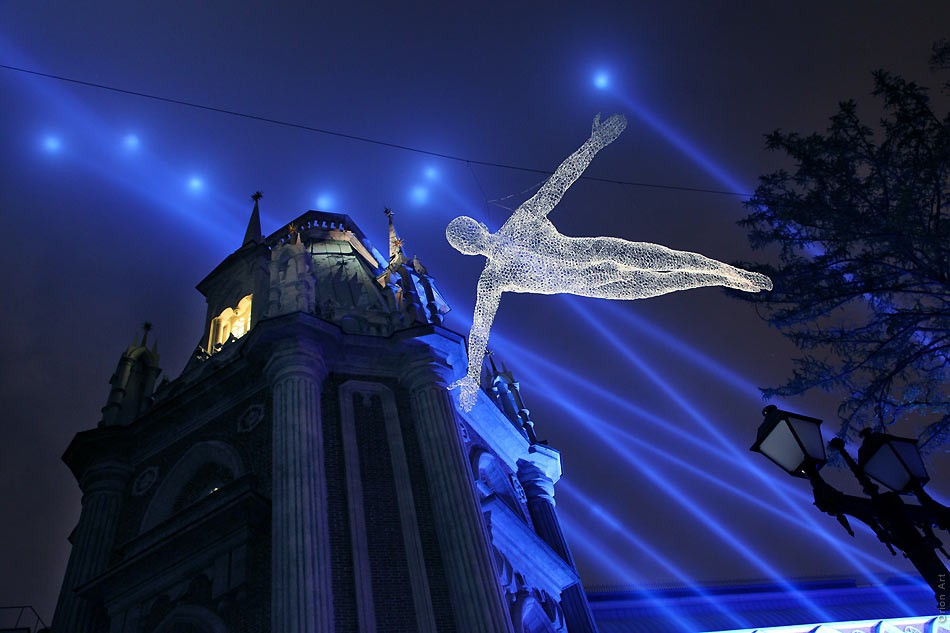 Lucion media & Bernard Duguay, Canada. The author's concept is based on light and projection transformations inside twelve spheres of 2 to 12 m. There are the shadow play and interactive tree of wishes, and light suite.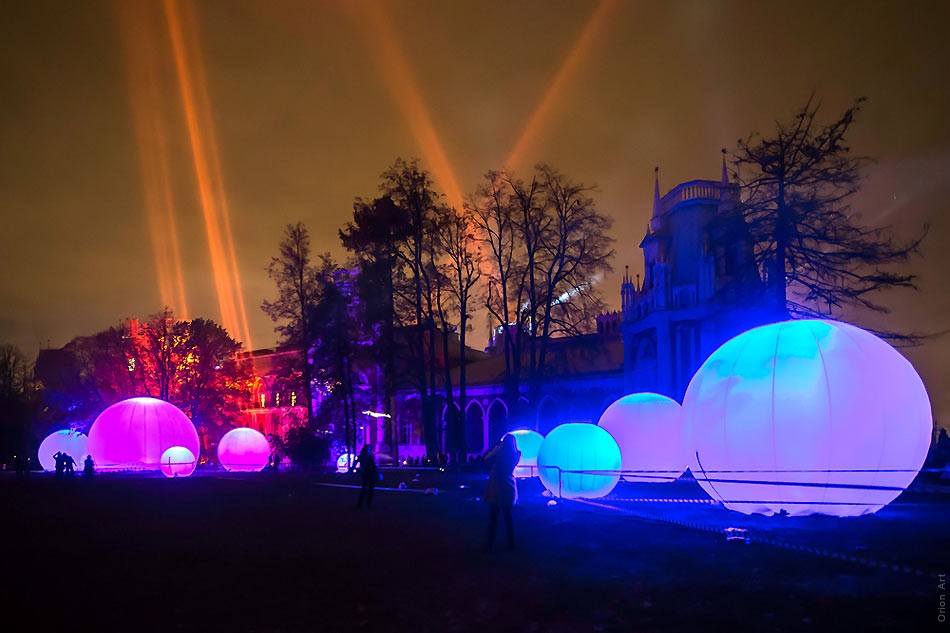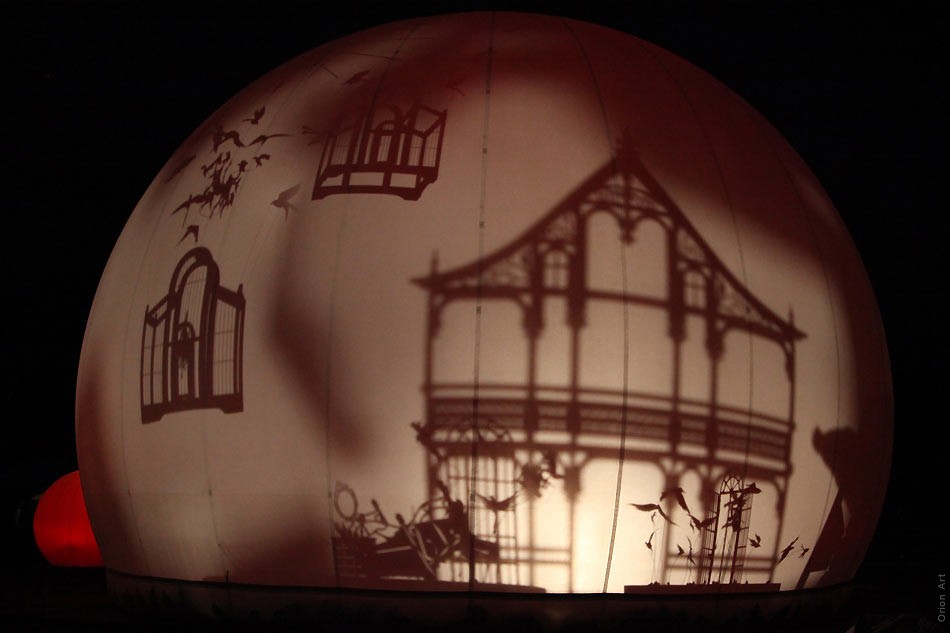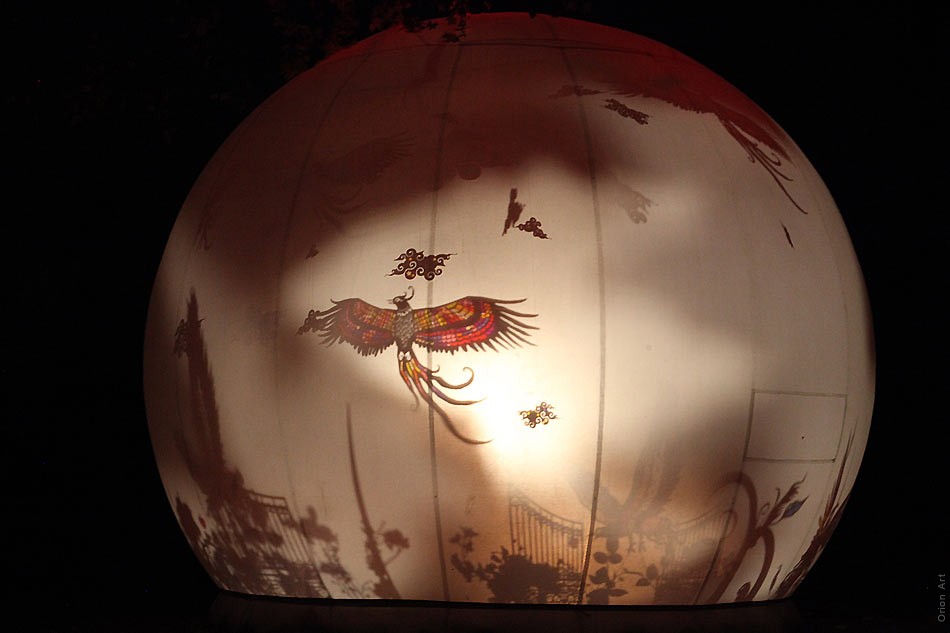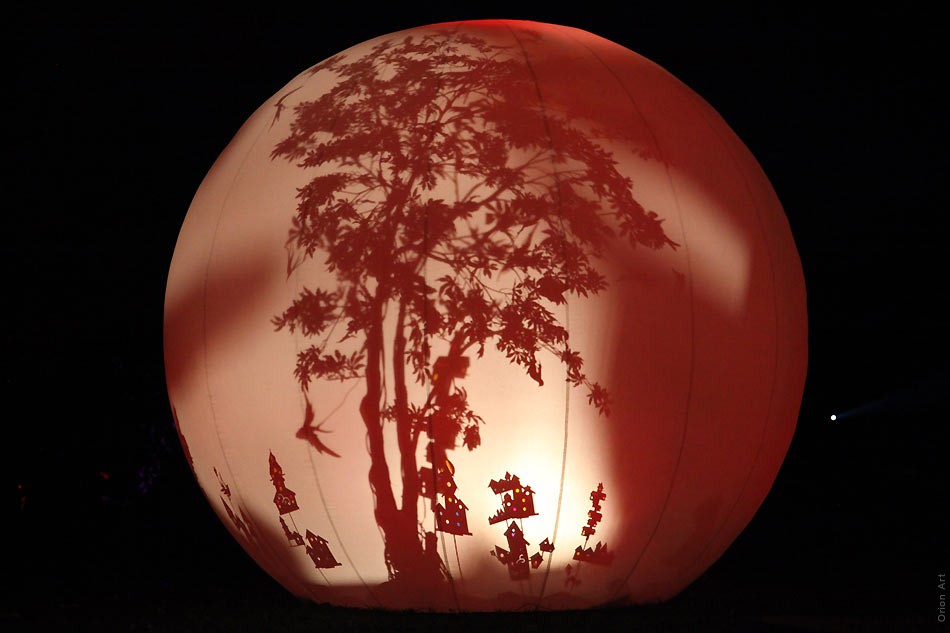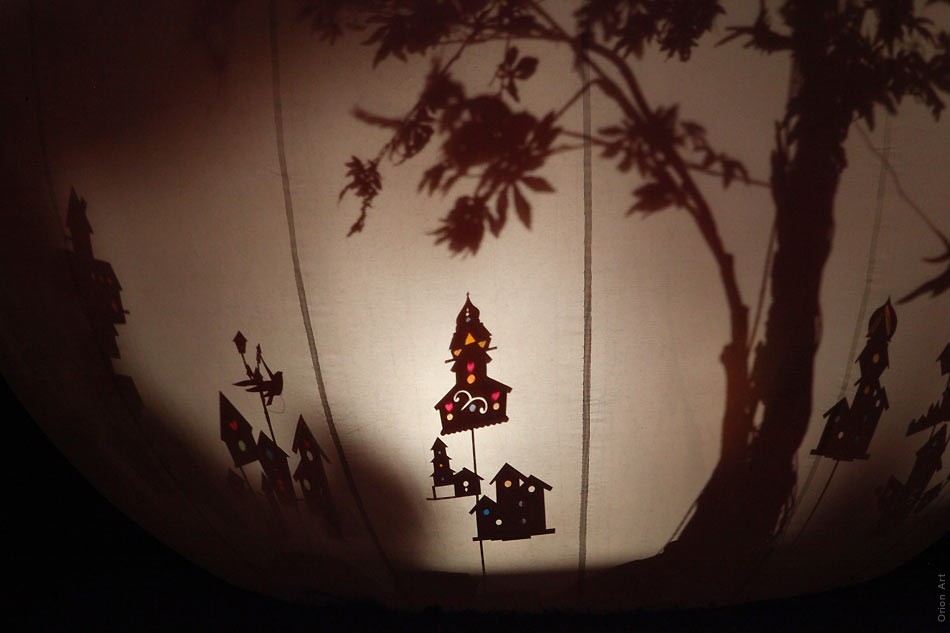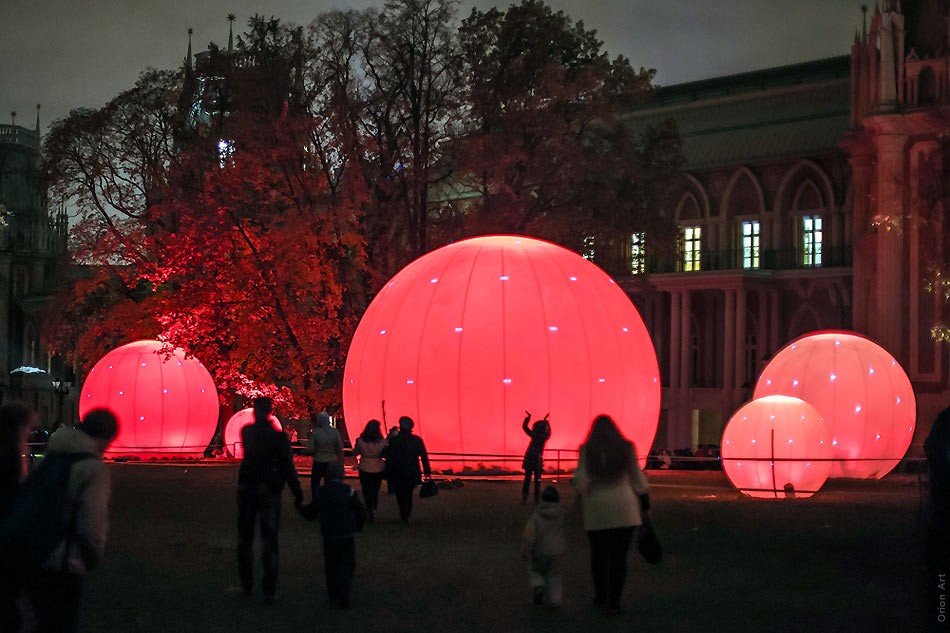 Craig Walsh, Australia. Works of this designer are known worldwide. The artist brought to Moscow the show with projections of faces on trees. Twelve images smile, wink, grimace, …sleep.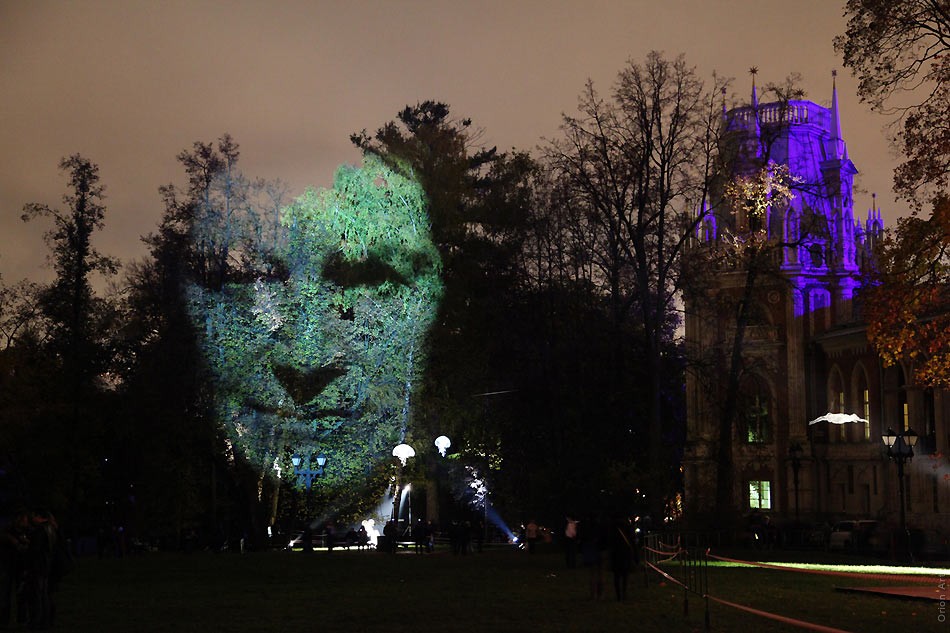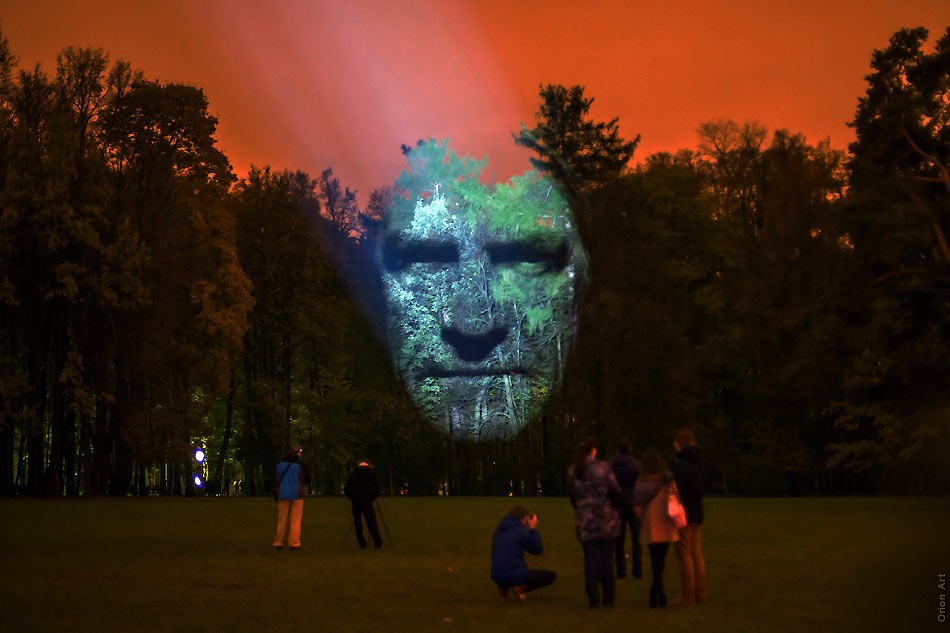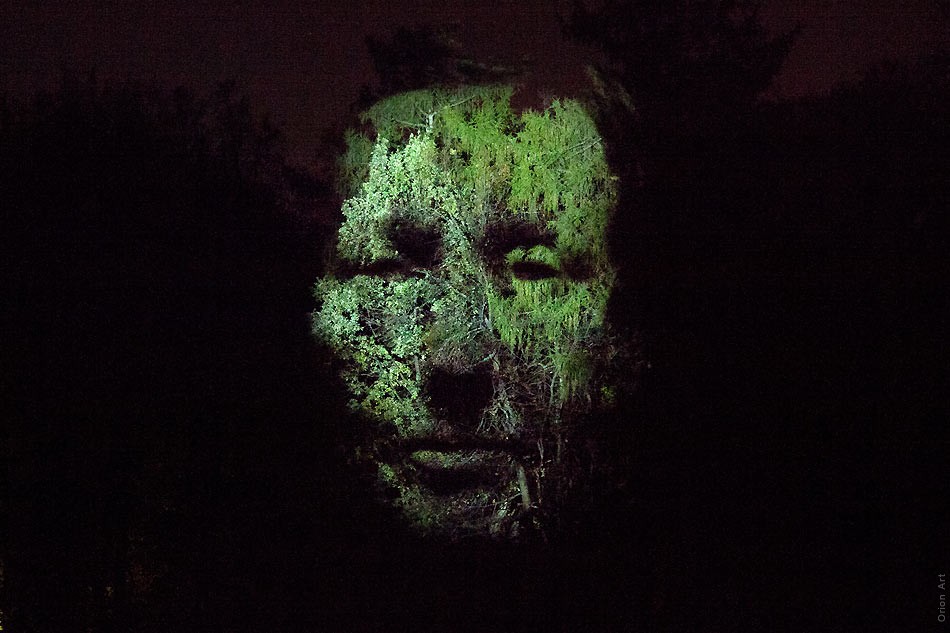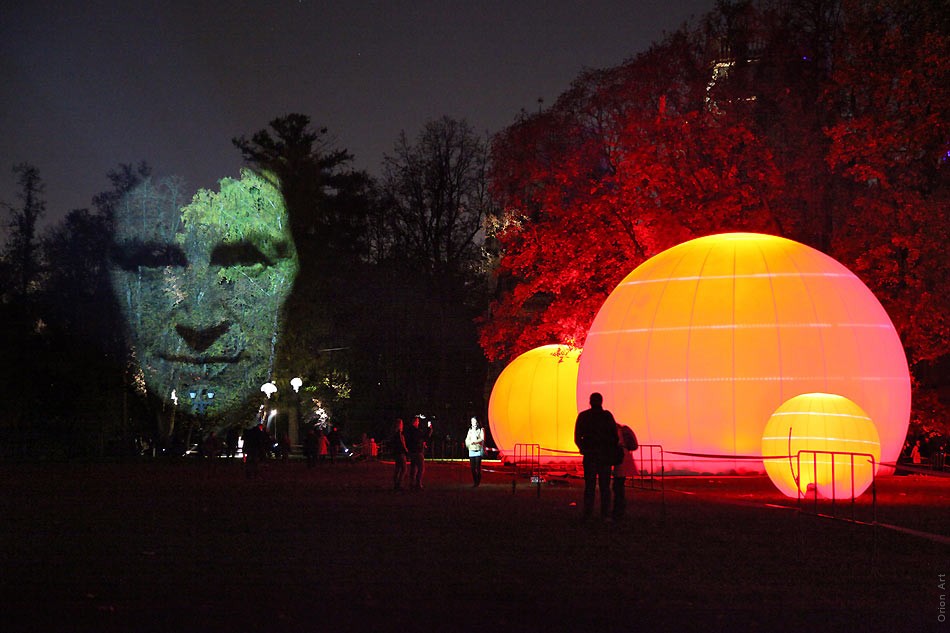 We wanted very much to make show which corresponds to the traditions of world's most famous festivals of light. It turned out better))). 350 000 people a day – it's a good indicator not only for Moscow.