The grand multi media show took place as part of the cultural program of the summit of the leaders of twenty the world's largest economics (G-20), which was held this year in Russia.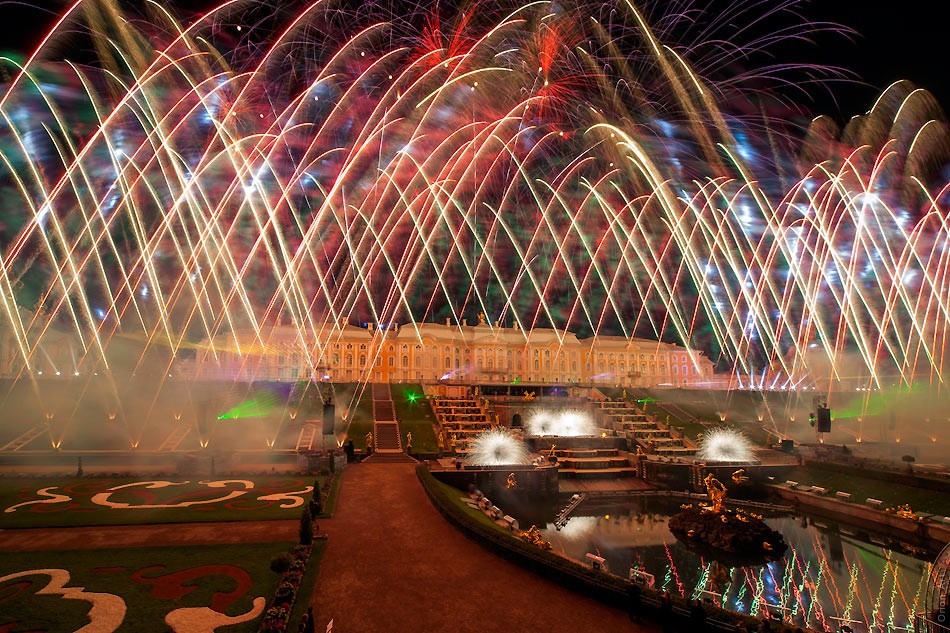 The scale of the spectacle matched the summit scale and the level of the guests who visited it.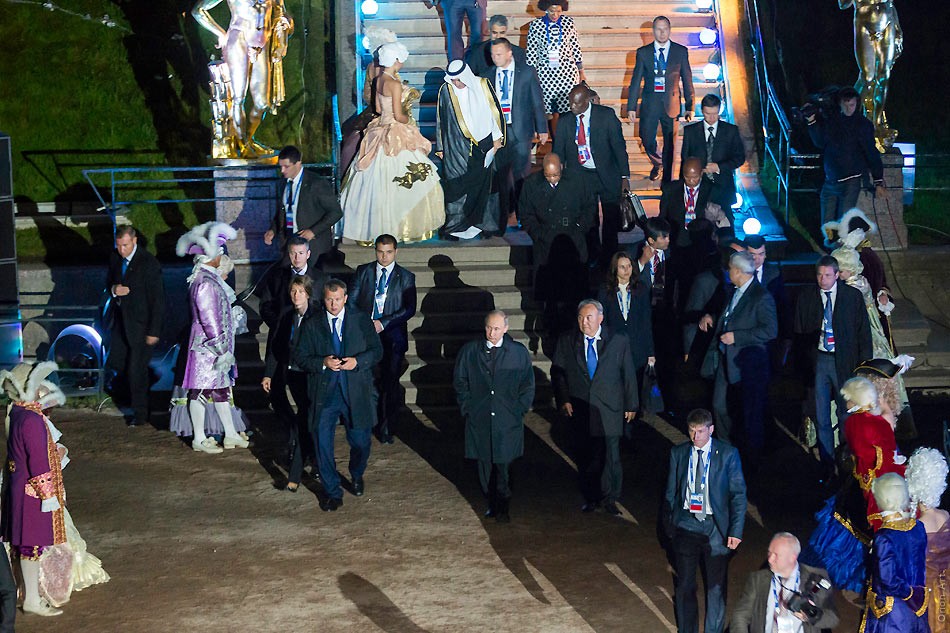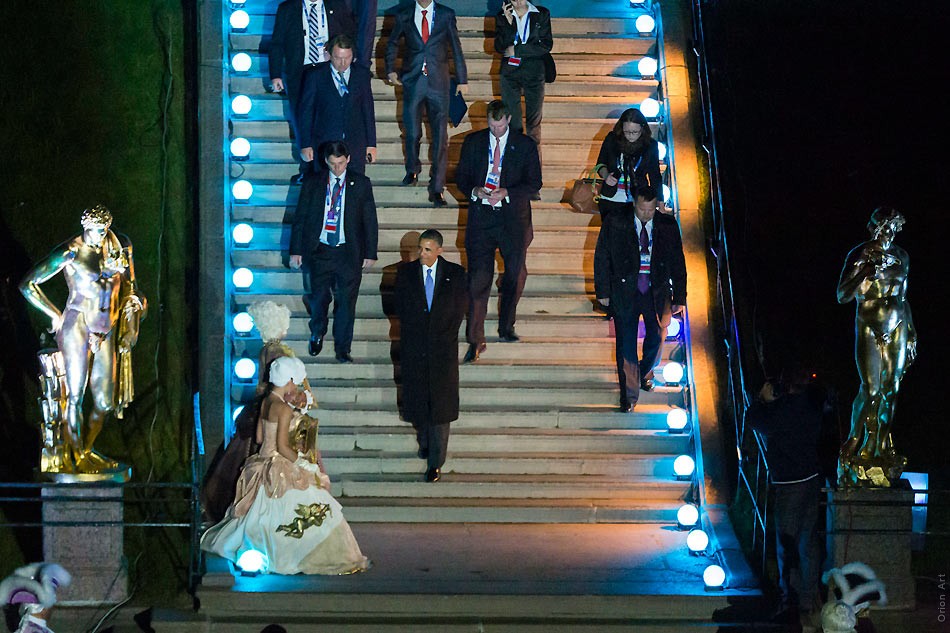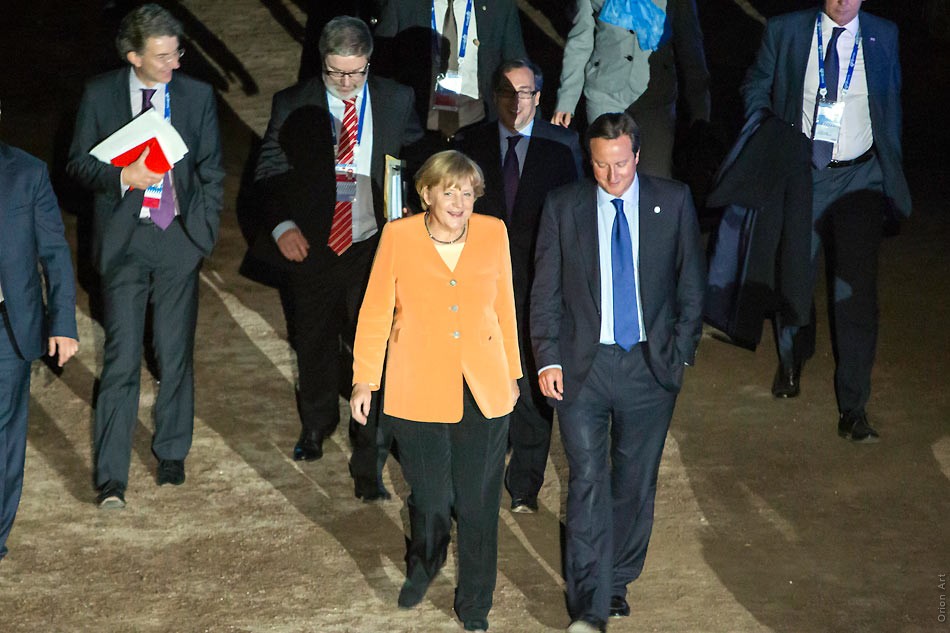 The program started with the thirty minute classical concert of the world-famous Russian stars.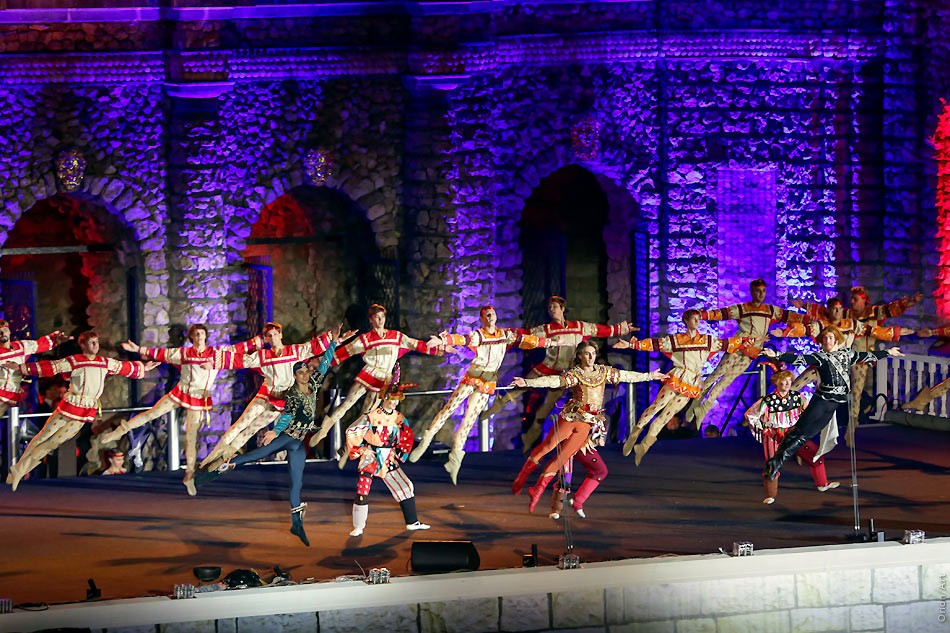 And further the guests watched the unusual show where protagonists were: light, laser, fire, video-mapping, pyrotechnics, fireworks, special sound three-dimensional effects and also performers, each of them had own very important part.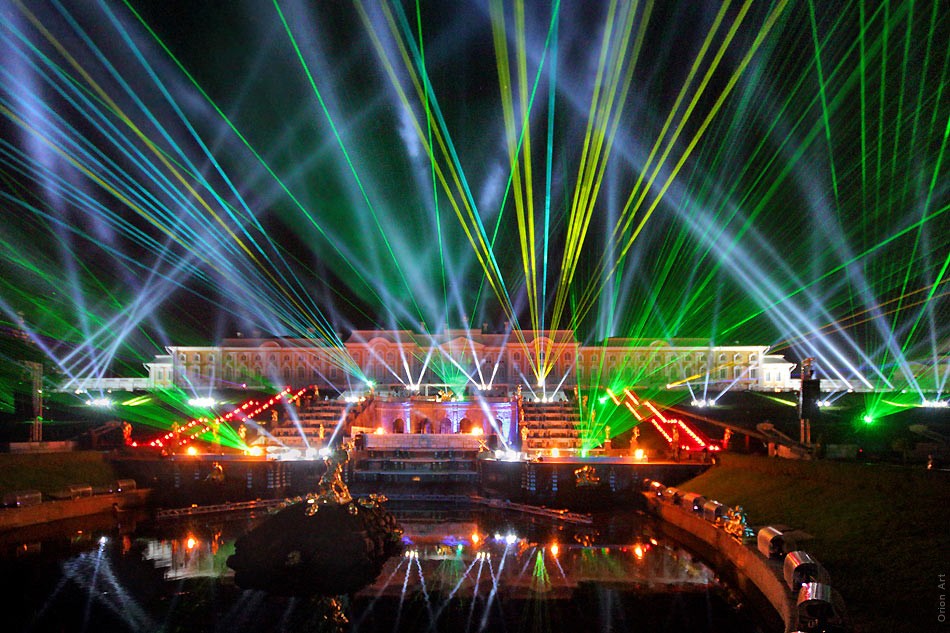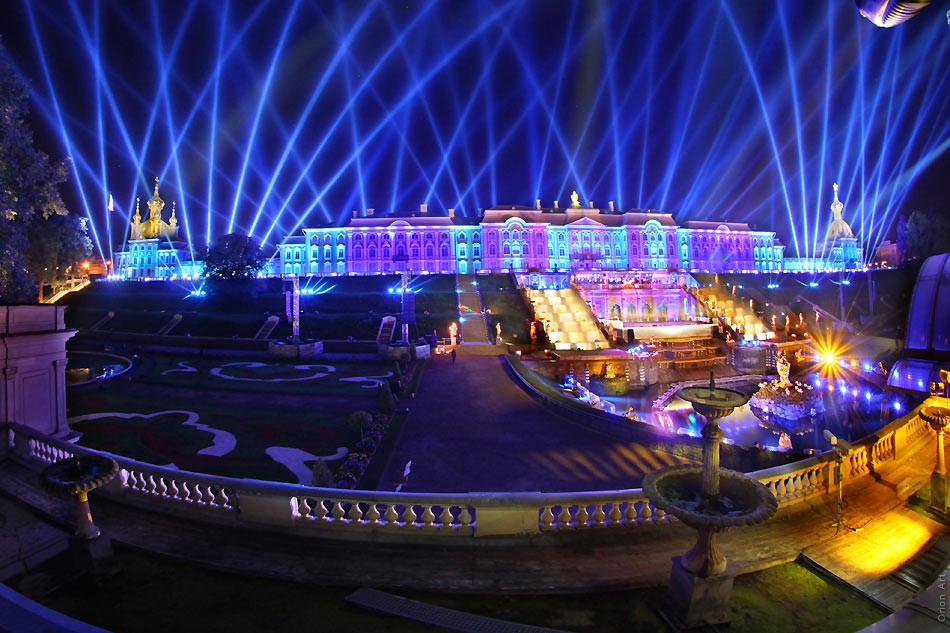 The video-mapping design was done by British company Drive.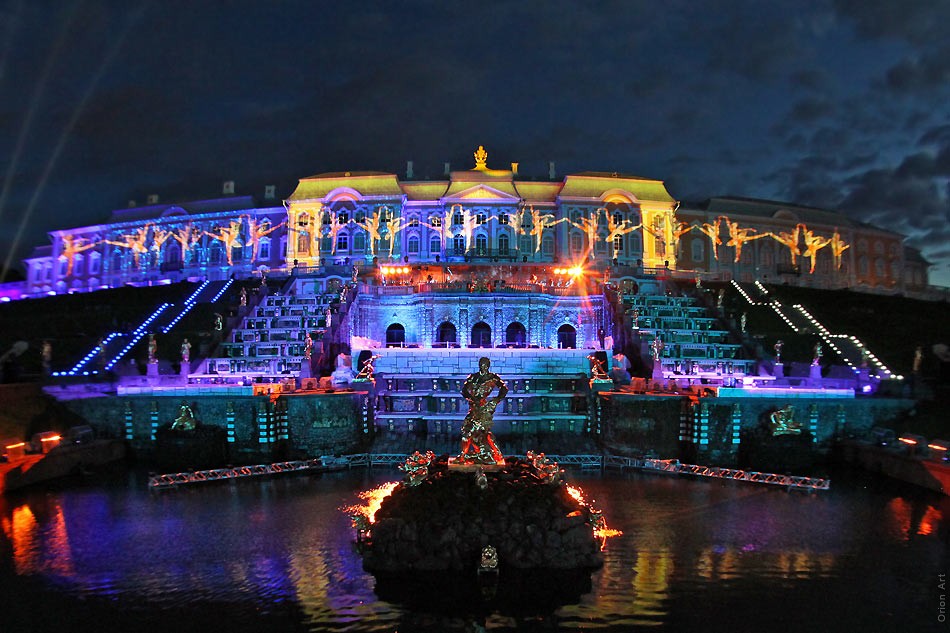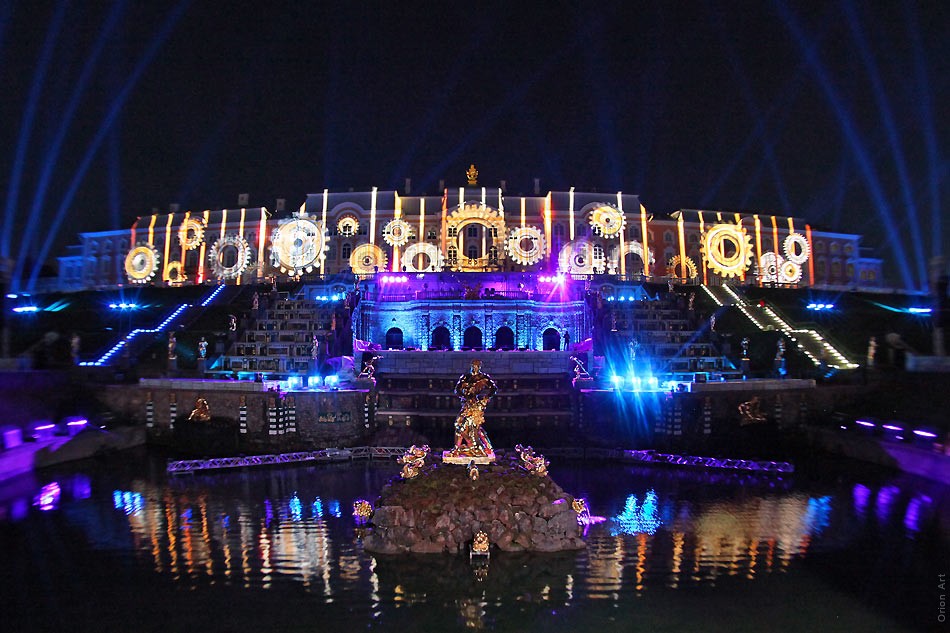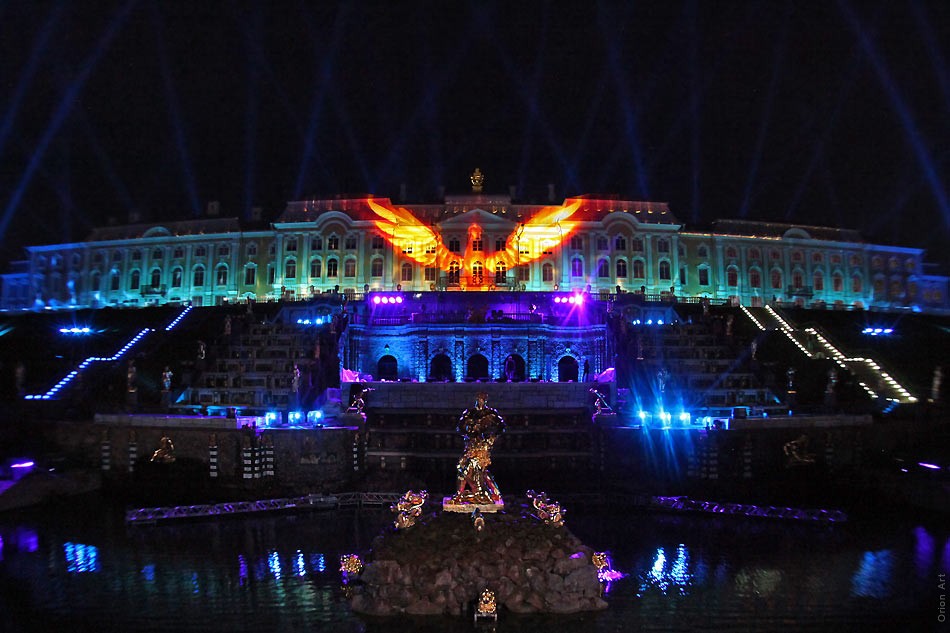 Some episodes of fire performance were specially prepared by dancers of theatre Phoenix(Austria), artistic director is Mark Broard.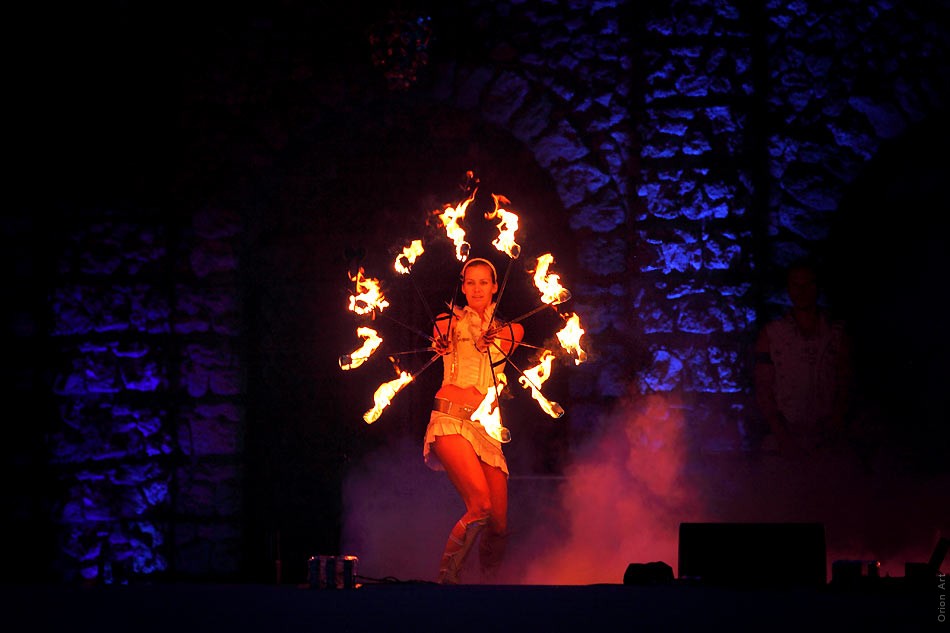 17 original parts of program were done in total.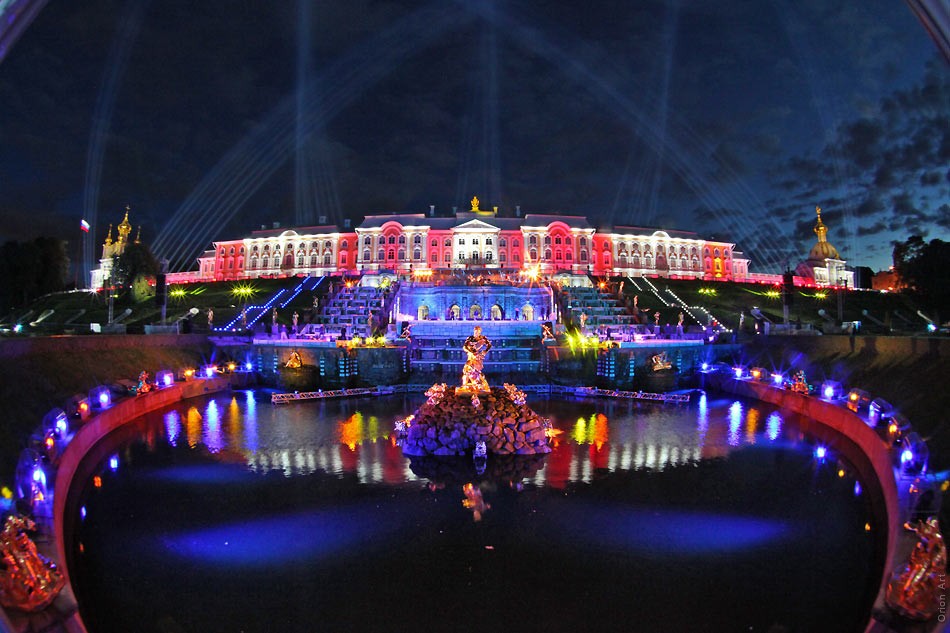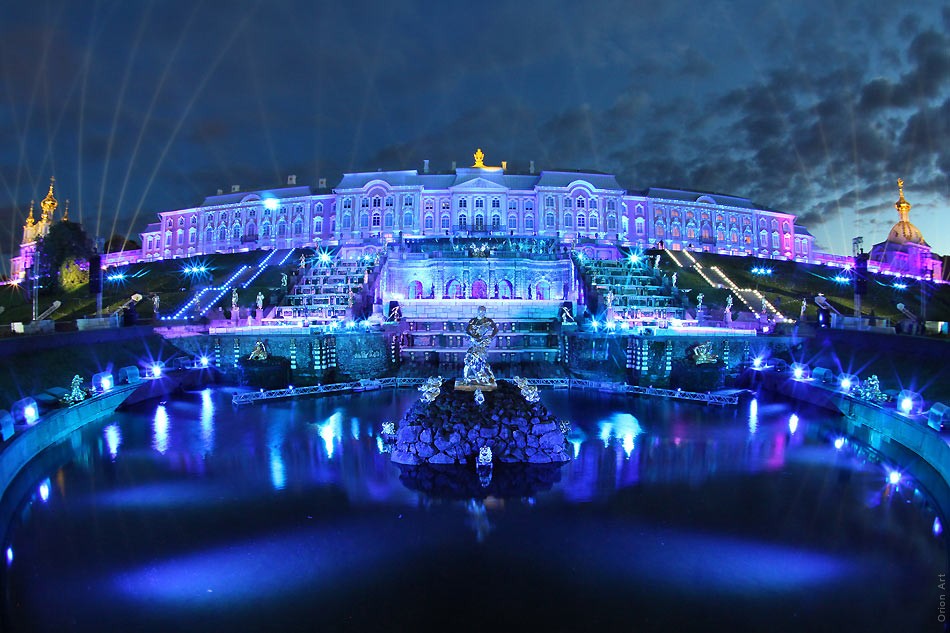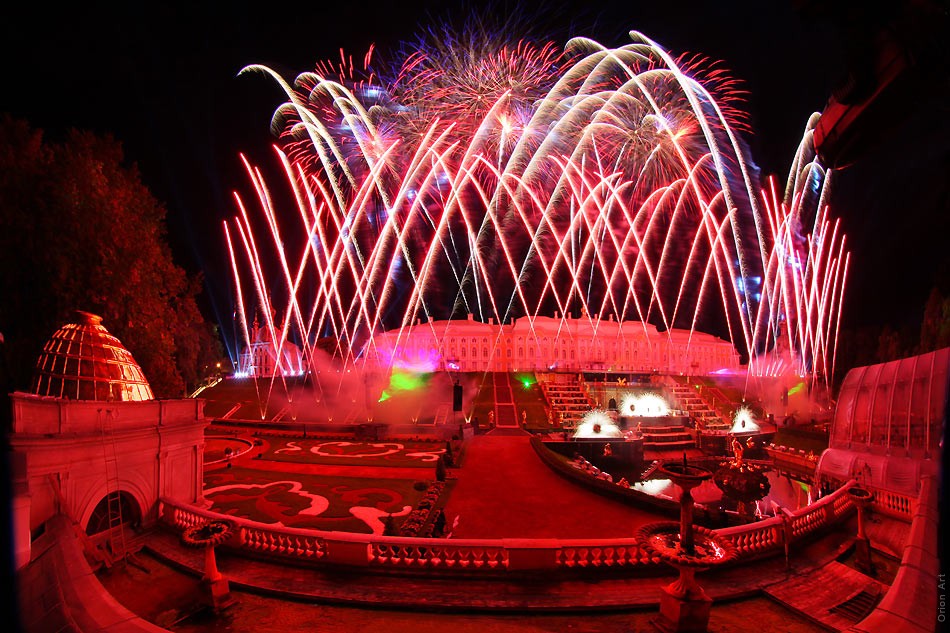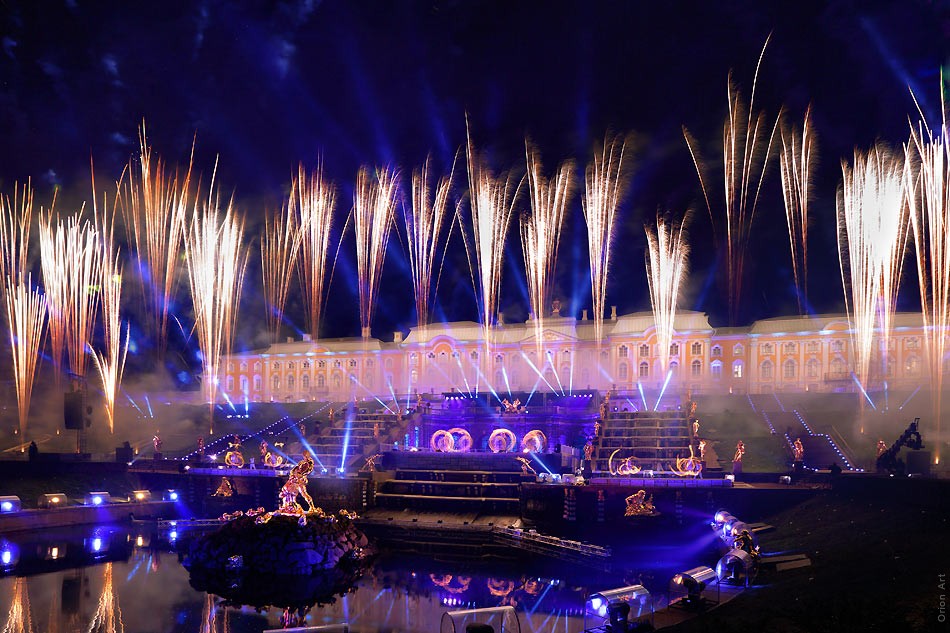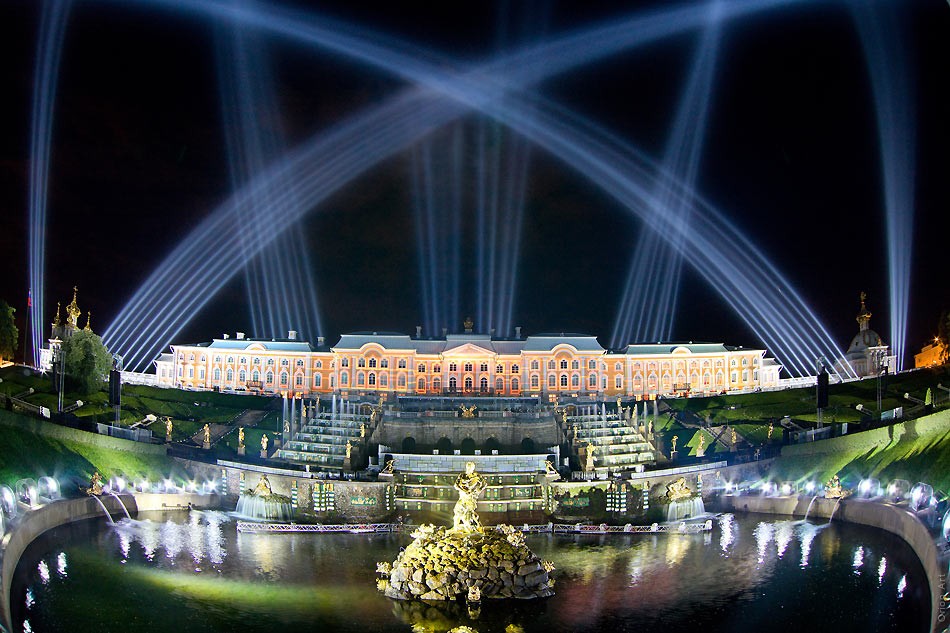 The famous Russian pianist and composer Sergey Zilin performed solo piano party in one episode.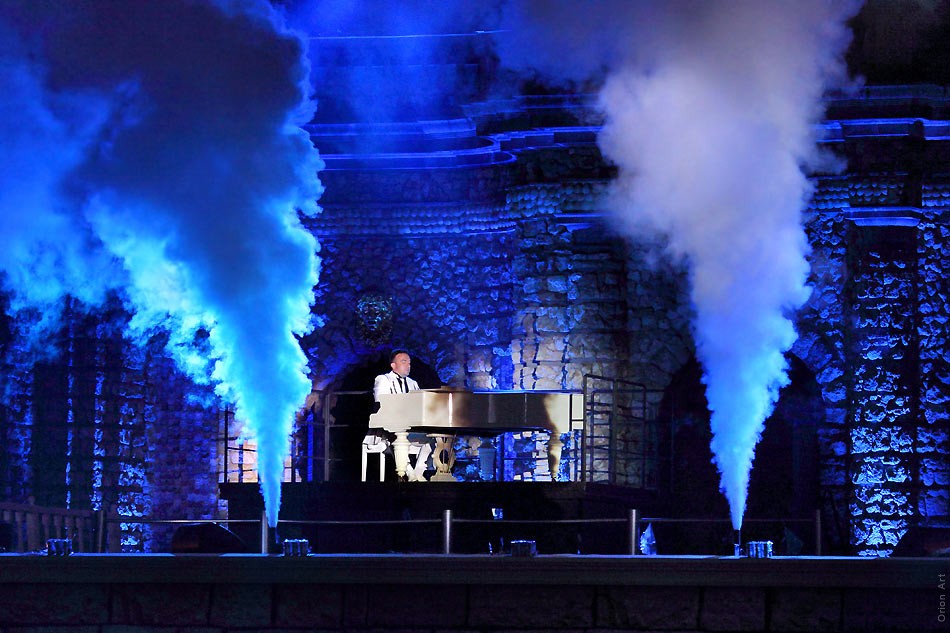 He played it with video-equalizer at the facade of the palace and smoke "balley" on three scenes.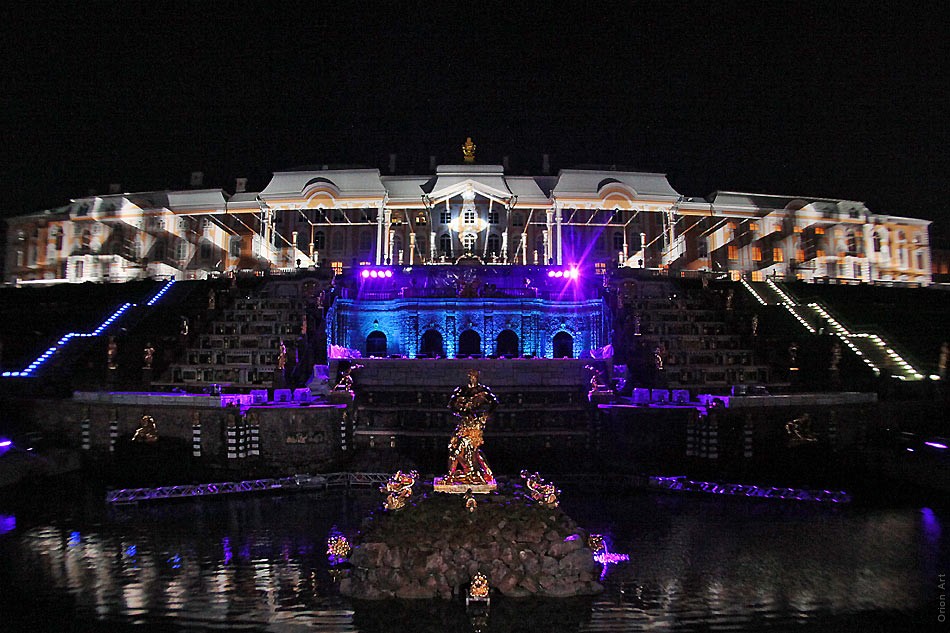 And the smoke "ballet" in three stages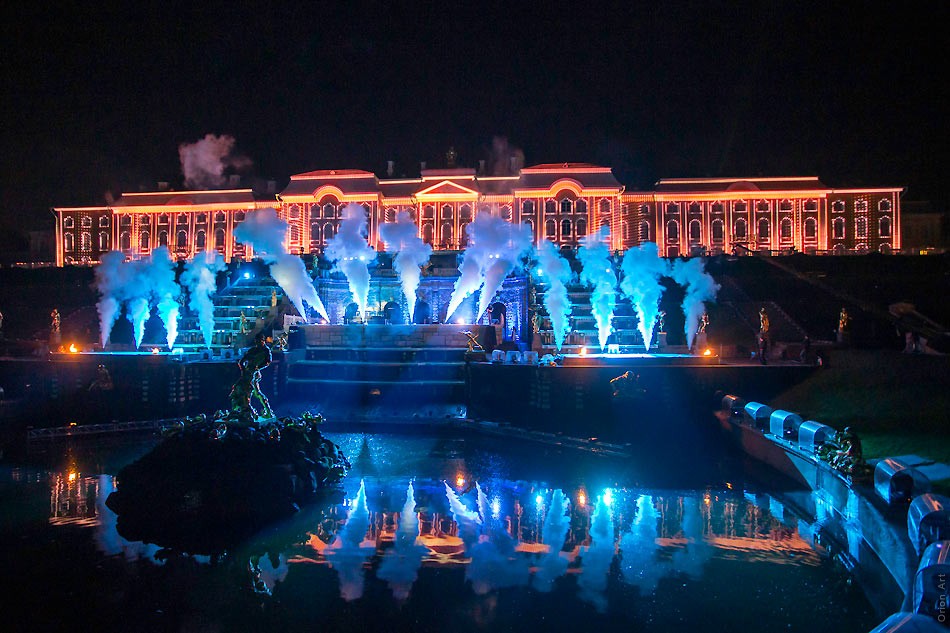 The final composition was consisted of several pictures. The last one was especially difficult where in the interval of 12 sec. the all flags of the participant of the Summit appeared on the facade of the palace; the gold monograms of the Russian patterns were on the slopes from both sides; in the center there were Great Peter fountains and all this under accompaniment of mighty fireworks.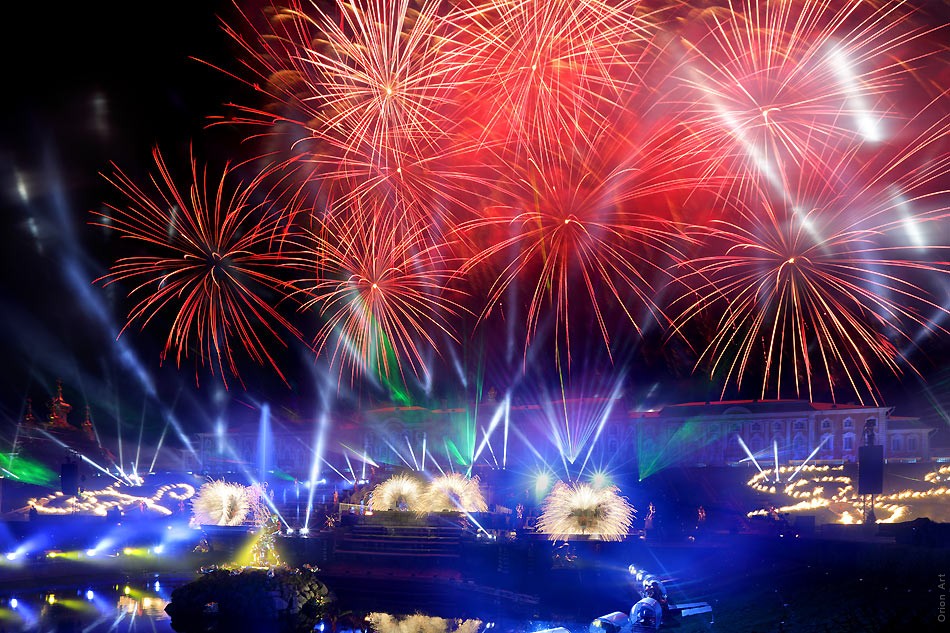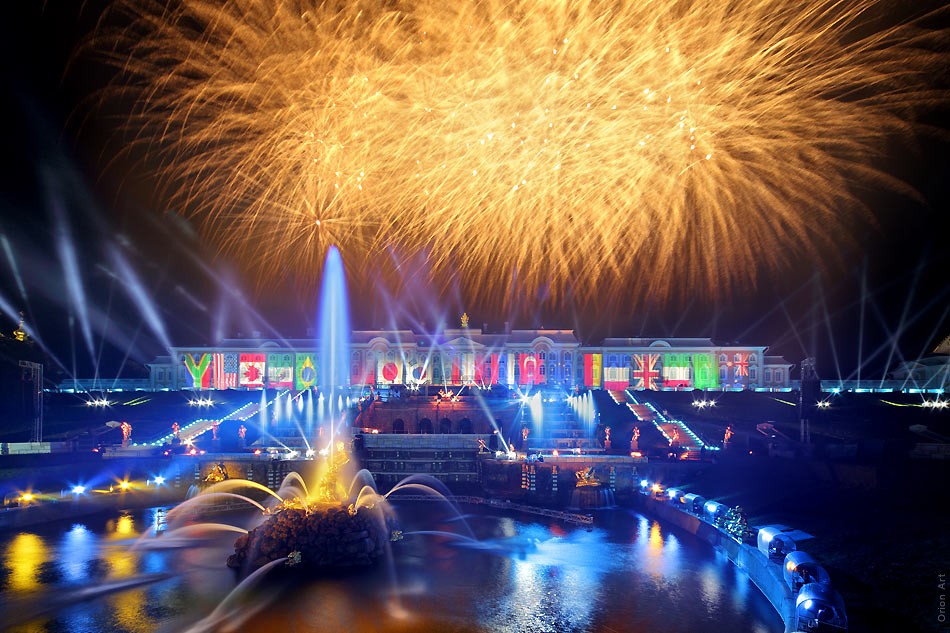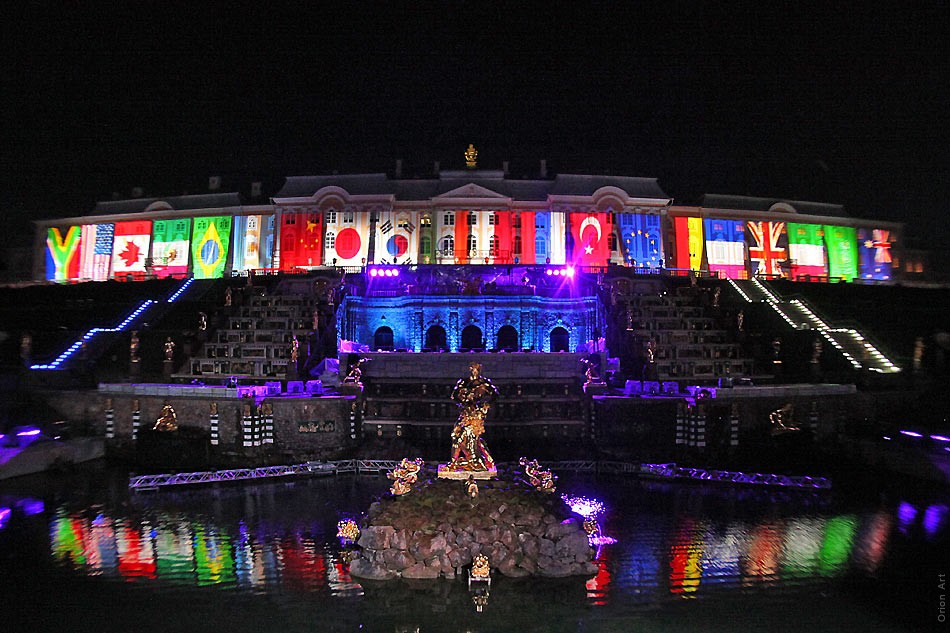 22 minute show was done under request of President Administration of Russian Fideration and the State Kremlin Palace. Orion Art company did technical production, concept design, authors scenography, music compilation, creative and technical realization of the project.