On December, 30th, 2010 in the Banquet hall of the State Kremlin Palace there has taken place annual solemn reception of the President of the Russian Federation Dmitry Anatolevich Medvedev, devoted to a meeting of New Year 2011.
Our problem included designing and constructing waterfall modules compatible to light-emitting diode panels.
Misha Chernykh has made the sketch.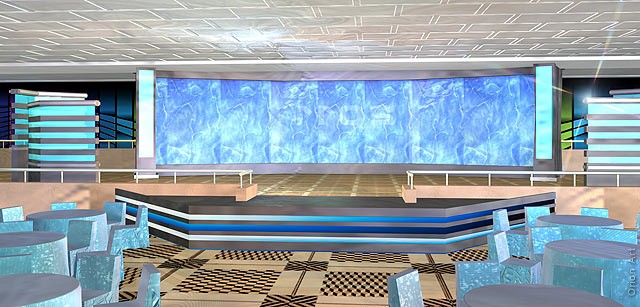 We choose the form.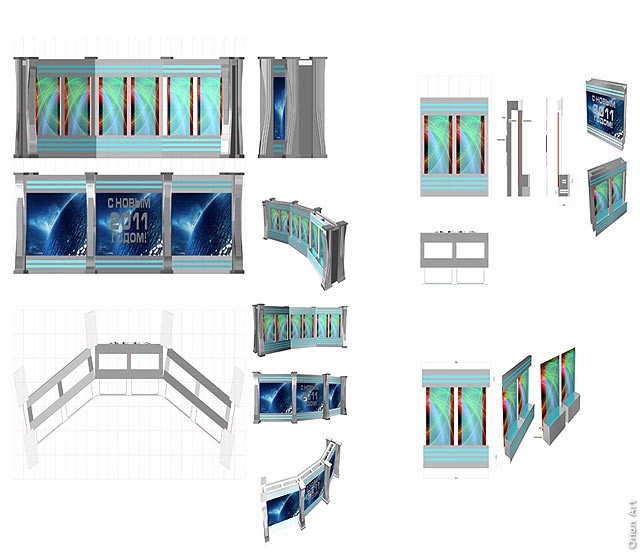 We make three-dimensional models of designs to define exact amount of the modules, capable to be located in stage space.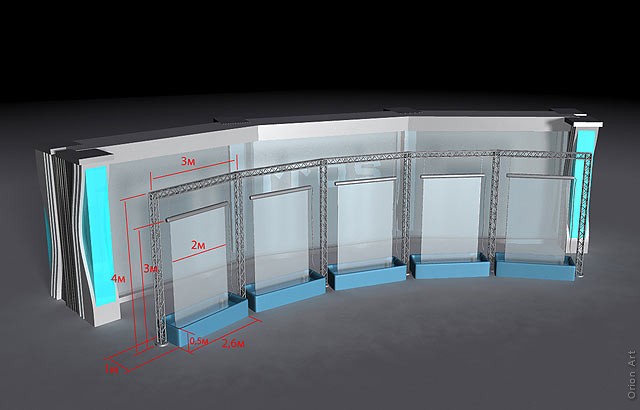 The radius of an arch of all scenery there is less, the less places remains for musicians. We decide to add one more module (musicians are sacred). We stop on six modules, the size 2х3 meter. The design total length has turned out 18 meters.
Behind each of waterfalls (drain screens) have installed (closely) light-emitting diode panels.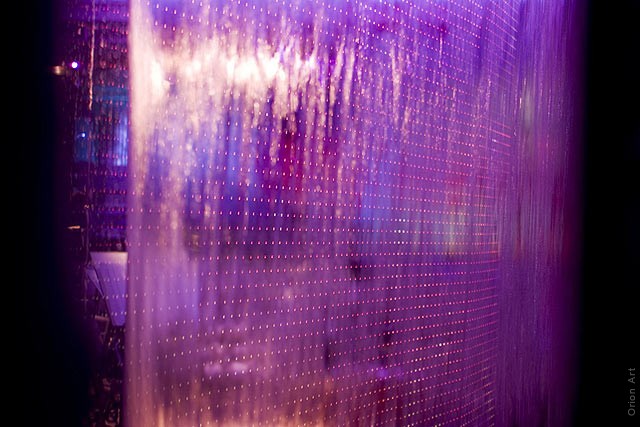 The special attention has been given to safety of designs and absence of leaking of water (3,5 tons in process of recirculation). Screens, floors and an orchestra which was in semi meter from waterfalls, remained completely dry.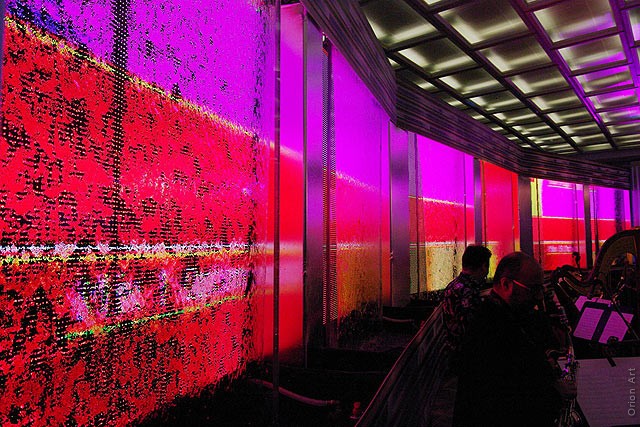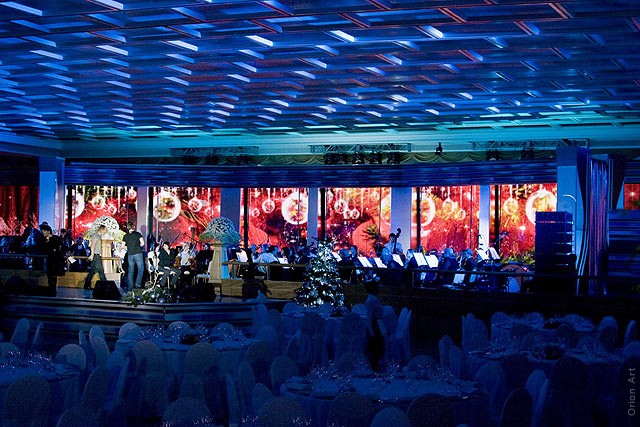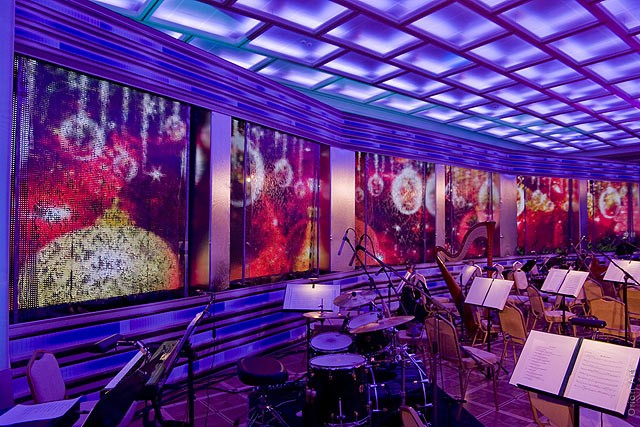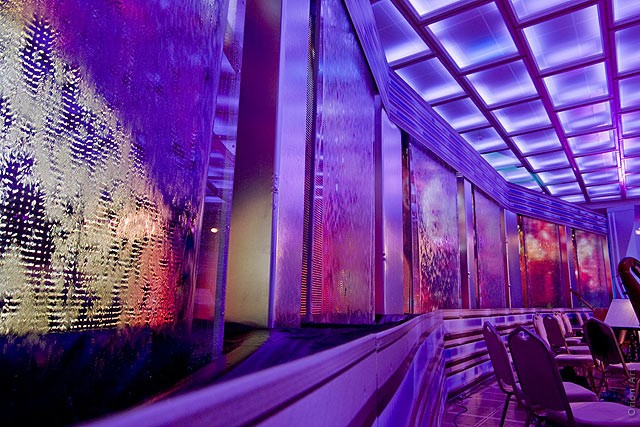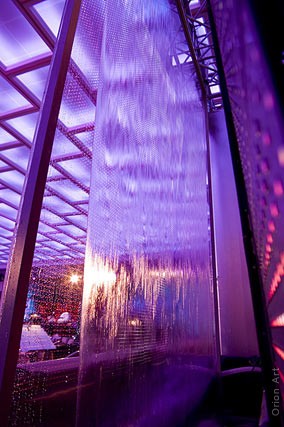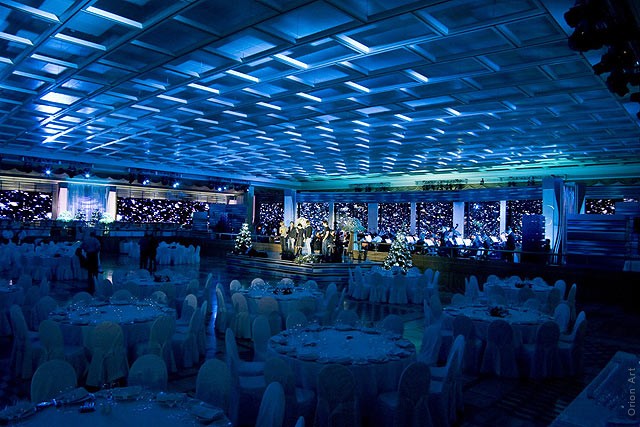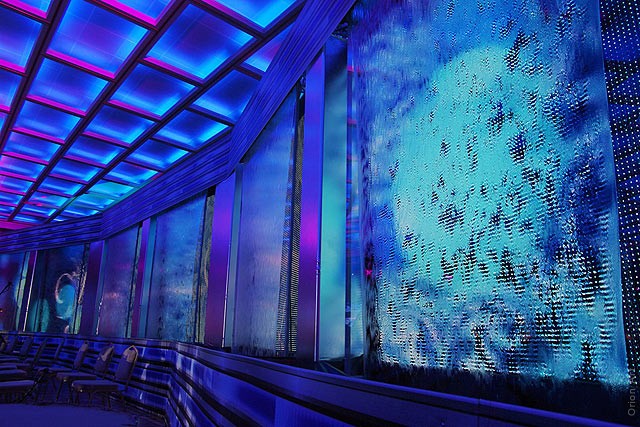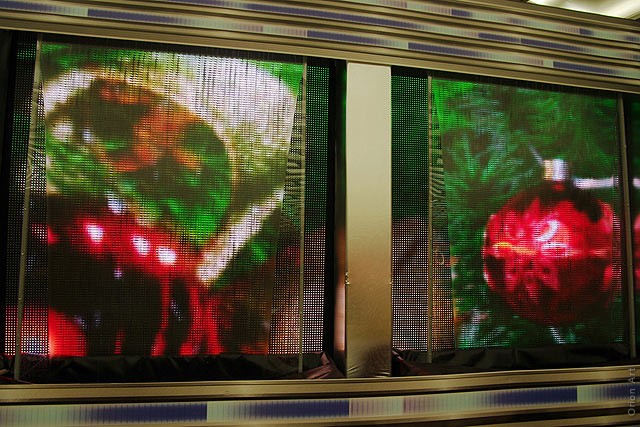 Solemn reception has taken place in warm New Year's atmosphere with performance of a live orchestra and opera-variety duets. In the ending of a holiday public was pleased with a star of American country-rock John Fogerty.