Closing ceremony of Asiada became one of the best representations which were taking place in territory of the CIS countries for last years.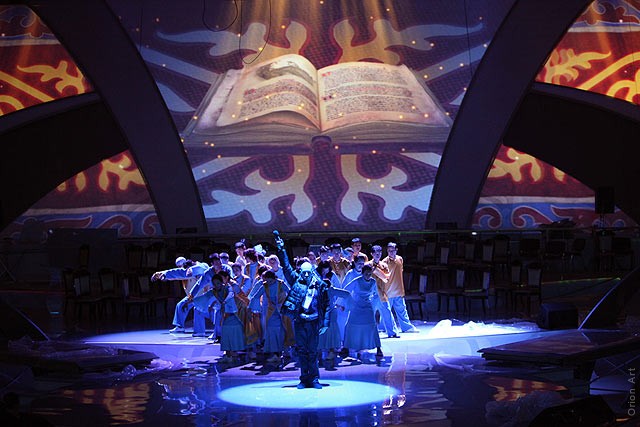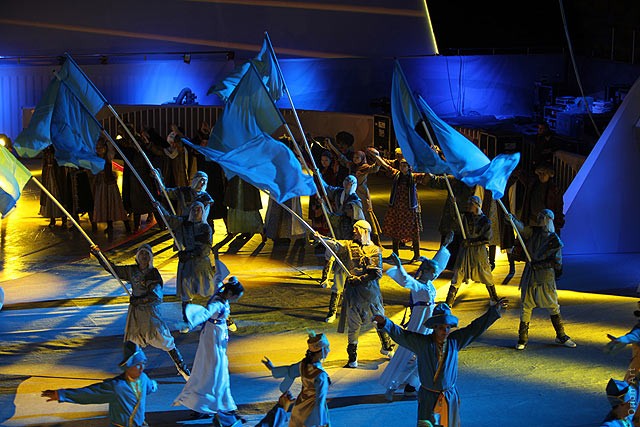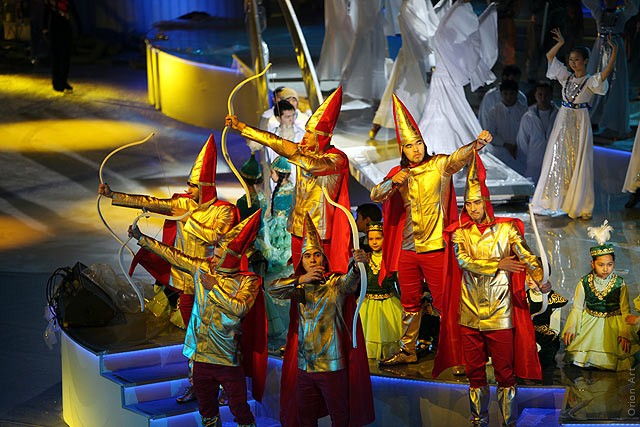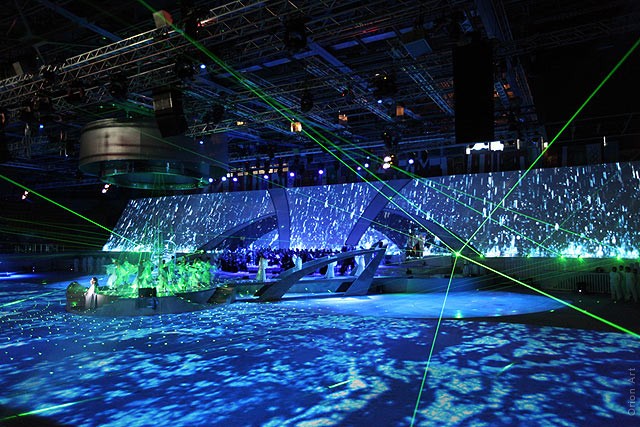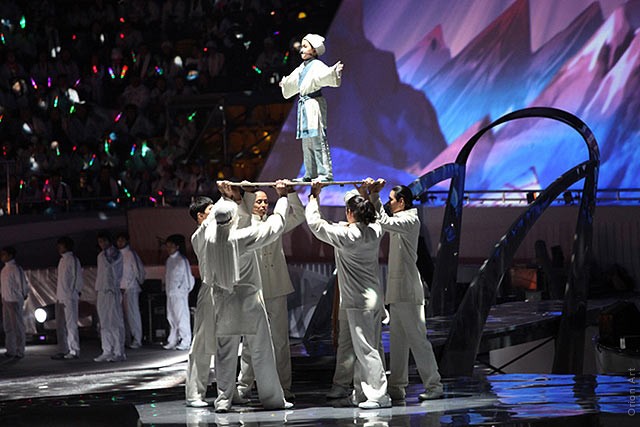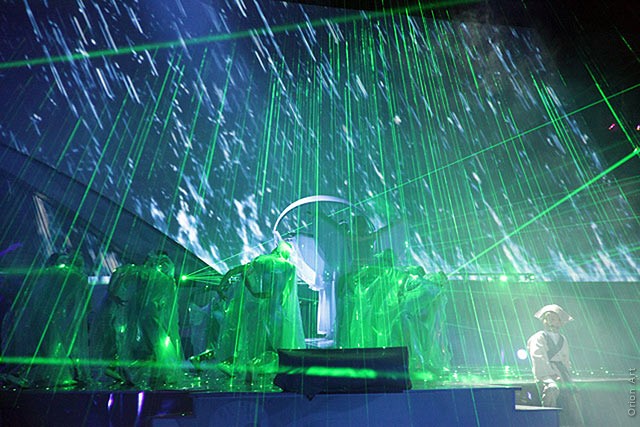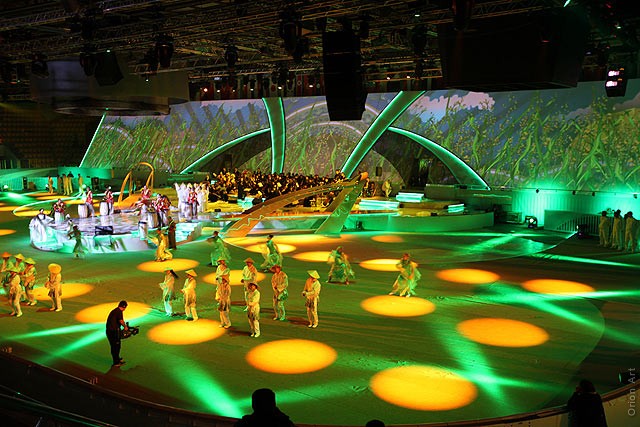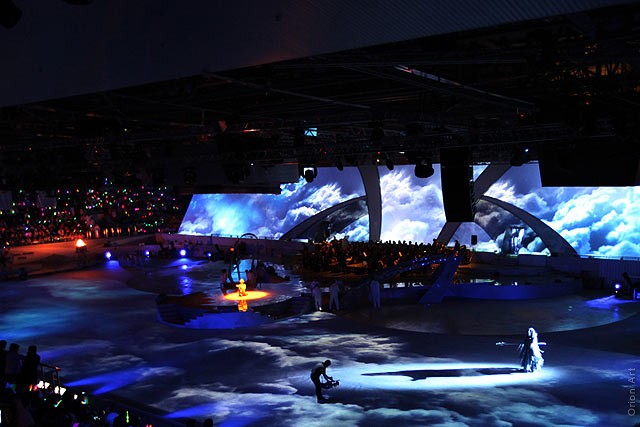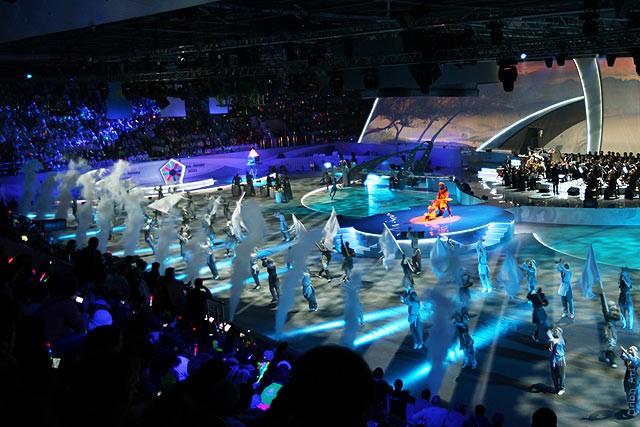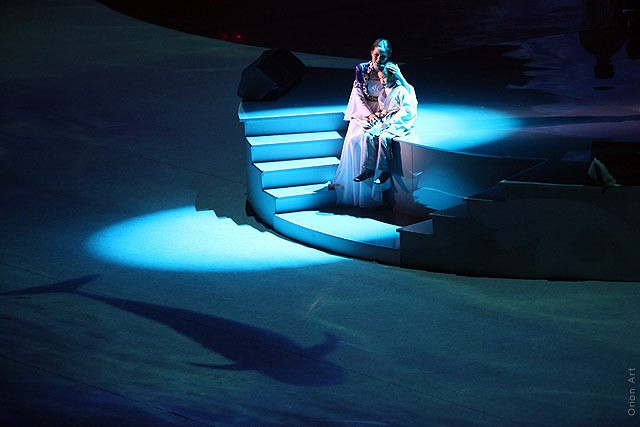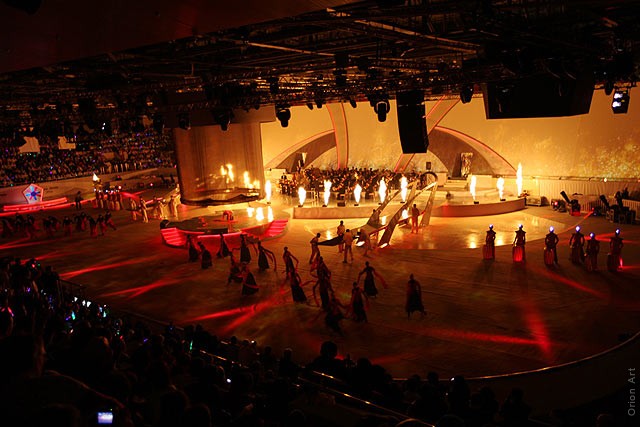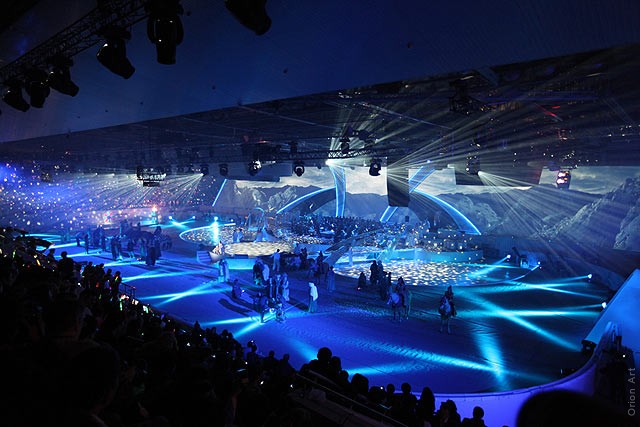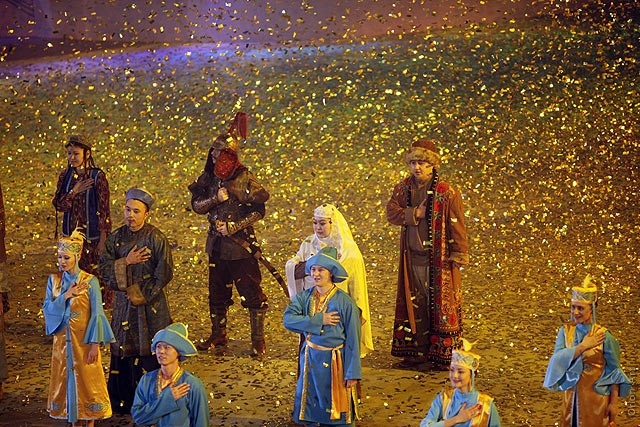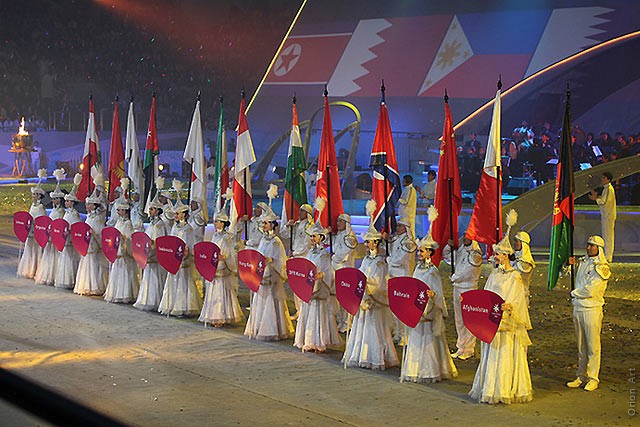 Action level was very high. As the vice-president of Olympic council of Asia (OCA) Timoty Fok has noted: «We became witnesses of grandiose, bright, entertainment performance which was rather magnificent. We thank organizers for tremendous work».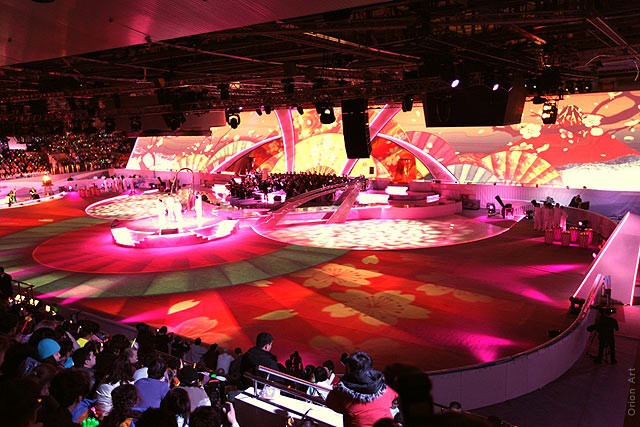 «The symphony of Asia» – so the main director of a holiday Sergey Tsvetkov and the general producer of ceremony Roman Butovsky have presented the statement. By means of modern multimedia technologies, despite the limited terms of preparation, it was possible to organizers to create tremendous atmosphere of a holiday.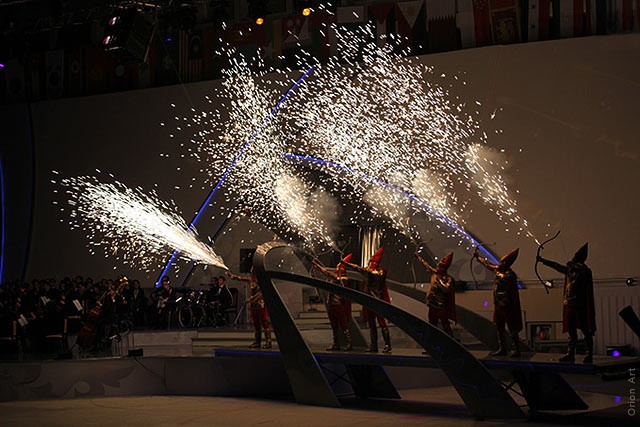 Thanks to specially developed special effects, spectators have appeared as though in show. Wind impulses, the water, the floating sharks, flaring fire and sunrise – have caused genuine feelings of admiration in an audience.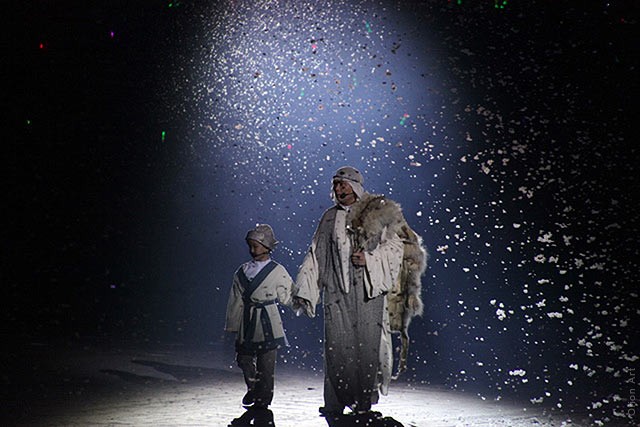 And when on projected map of the Great Silk way presented caravan with real horses and camels, the hall has blown up with applause.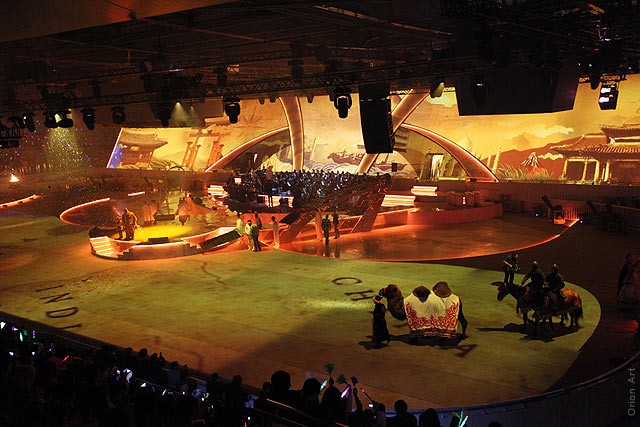 Hundreds of actors have been involved in show, circus and trapeze artists, dancing collectives.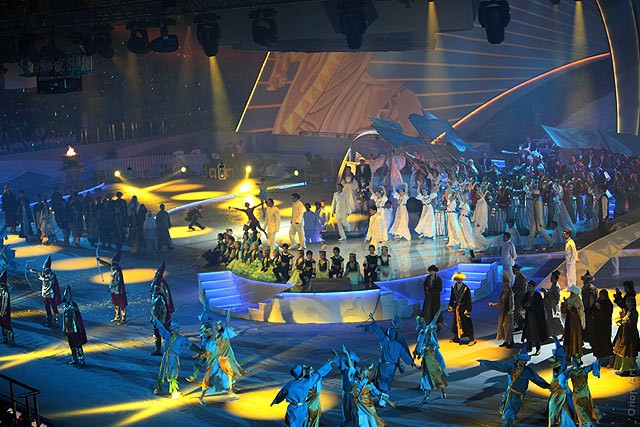 The theme «Symphony of Asia» has been continued when on palace arena sportsmen began to appear. Performance has ended by the big aerial fireworks which in real time were broadcast on the panoramic screen of the Palace of sports.
It is necessary to notice, that representation has caused the big interest in Japanese. Ceremony on air was broadcast in Sapporo. Right after the closing, the mayor of Sapporo Fumio Ueda has expressed words of delight, having noticed, that it was possible to organizers to transfer spirit of the Asian culture, traditions, a historical heritage.