In day of a city, Alpha bank has presented to Moscow (to itself) multimedia 4d-show.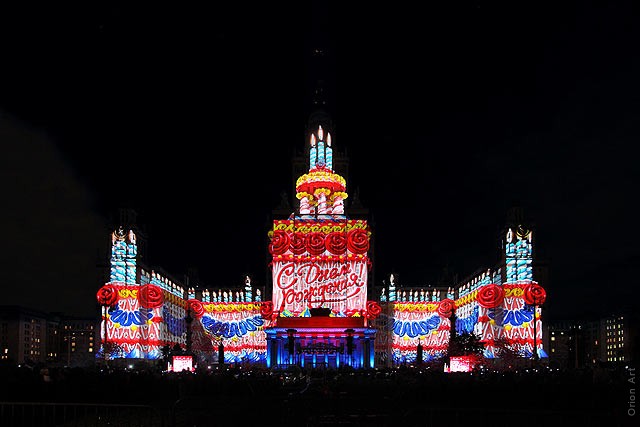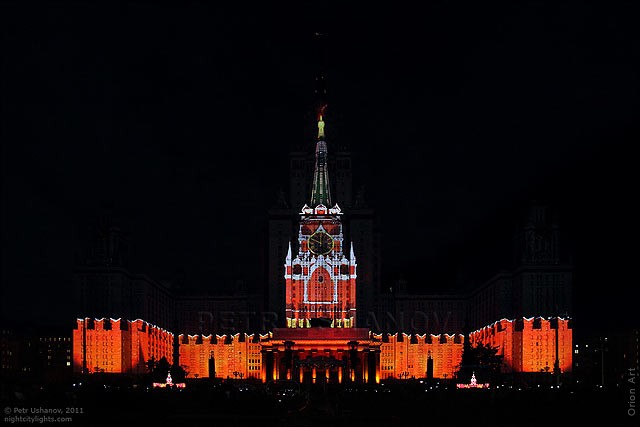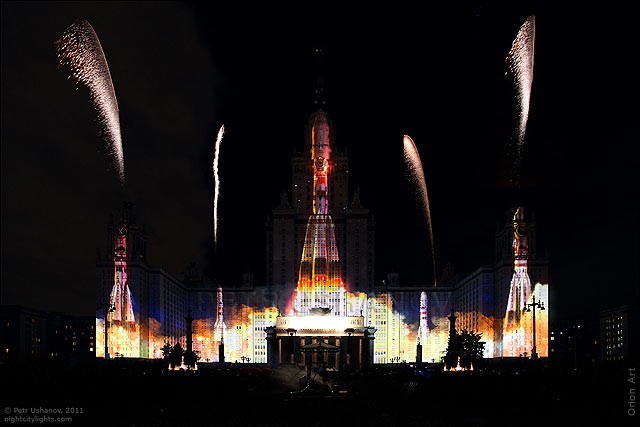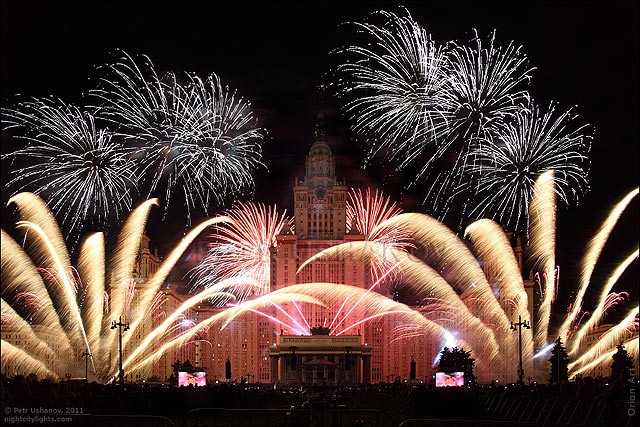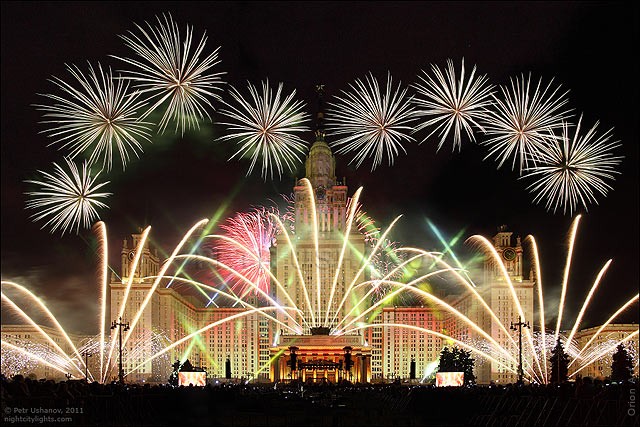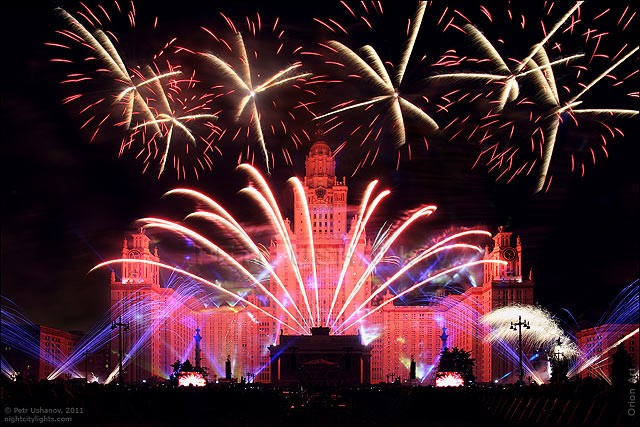 For project realization the known Australian designer David Atkins famous on Olympic ceremonies in Vancouver and the Asian games has been invited.
30 minute show has been based on three-dimensional mapping,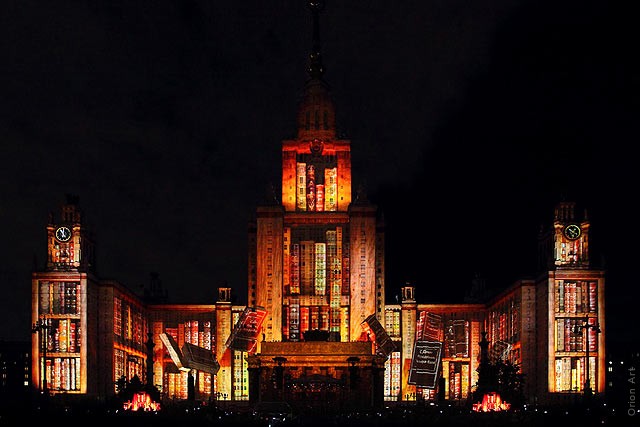 Two-dimensional video projection,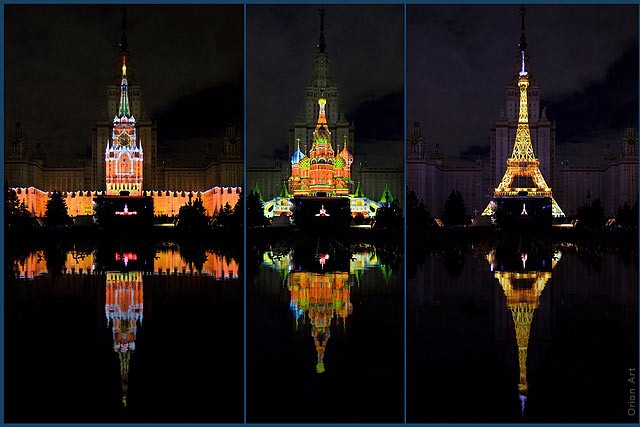 Performance of the Spiderman,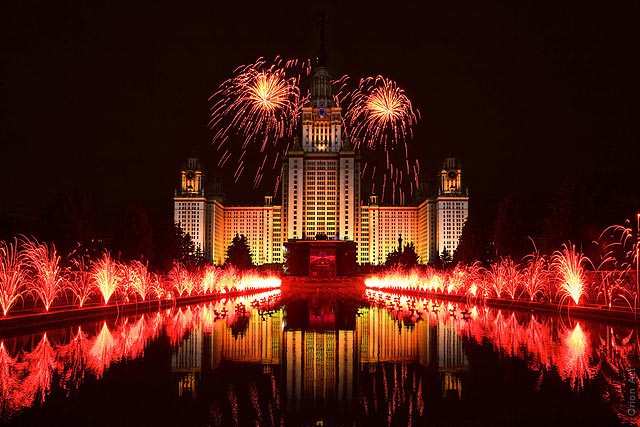 And also every possible effects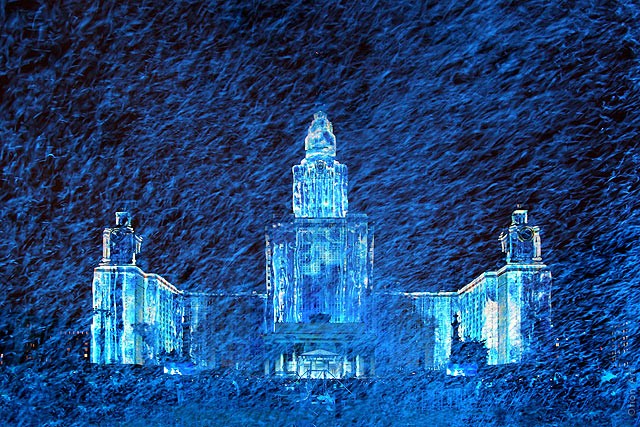 And the big fireworks synchronized with music.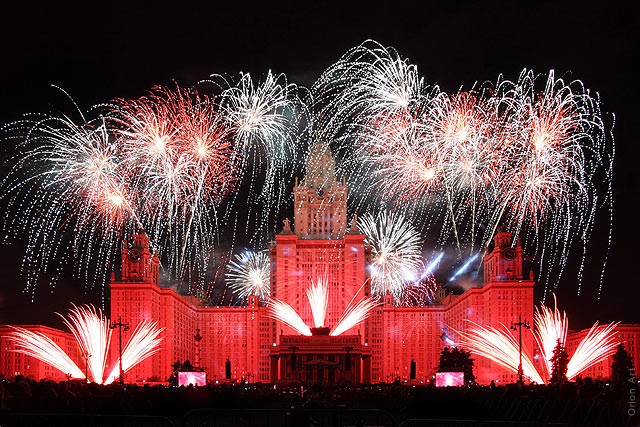 The resume: often design of Atkins is named –«typical» or «predicted». Show in Moscow was not an exception. All same ice castles, aquariums, fiery birds, dragons … the same Spiderman, the same history with Seven Wonders of the World. Some episodes in a content caused pure bewilderment, for example, transformation of an orthodox temple to a mosque. The pursuit of conformity for 4d a format, too has not been always justified. It is obvious that to «ruin» a building facade on a final episode with fireworks was an error.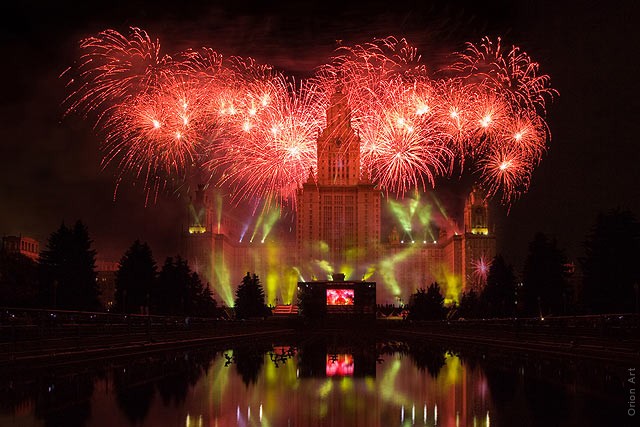 It would be reasonable to make elementary color background with a stationary logo of Alpha bank on the centre. It is important for releases. Professional shooting of fireworks is conducted exclusively on long exposures, and it is obvious, that in the end it is better to receive photos with a bright building and an alpha bank stroke in a frame of beautiful fireworks, than a black architectural skeleton with visual noise from the washed away animation on background of pyrotechnic discharges. One more doubtful decision was to install small screens outside of tribunes. At such big audience which have not got to the first rows, it's better to make the screen of entirely all surface of a back part of huge panel which blocked all review of the bottom circle. The effect of a transparency would turn out. And so, seeing small monitors, spectators simply did not understand, that occurs at zero level. If to reject these nuances it is necessary to notice, that work all the same was good. And it also could not be bad. All the same it was made by the main applicant for opening ceremony of Olympic Games in Sochi.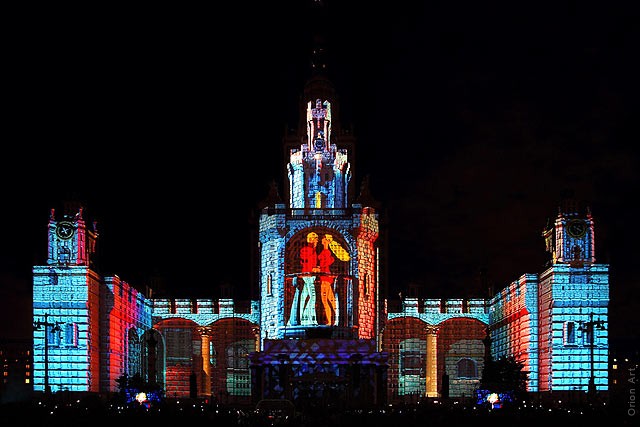 Separately it is necessary to tell about absence of work with differentiation of human streams. In the world there are simple and clear schemes how not to make a crush on various sites of viewing. In a case of the Moscow State University, even the elementary technology of zoning has not been done. The audience represented monolithic crowd, and it is very dangerous.