Scarlet sails is the most positive, the most correct, the most emotional, the most attractive and, at the same time, the most technically complex holiday which is taking place in our country. This is true cultural event of a world scale!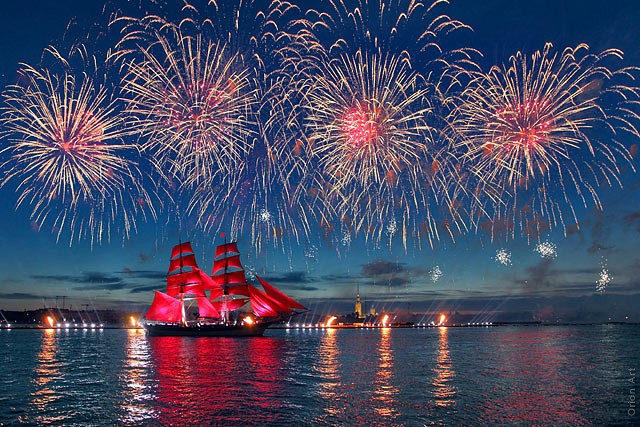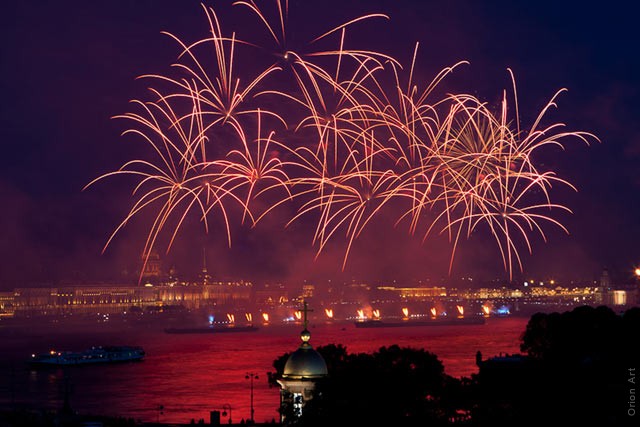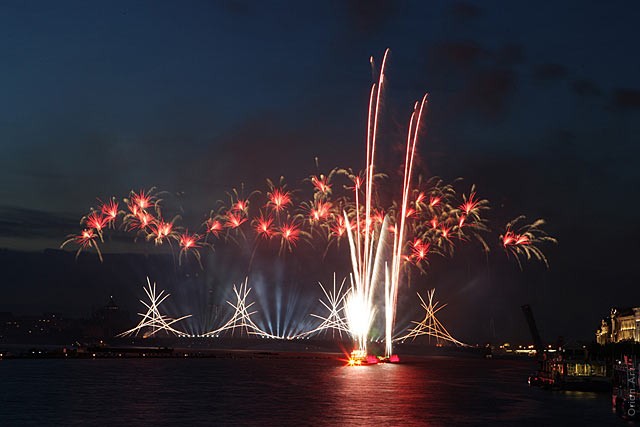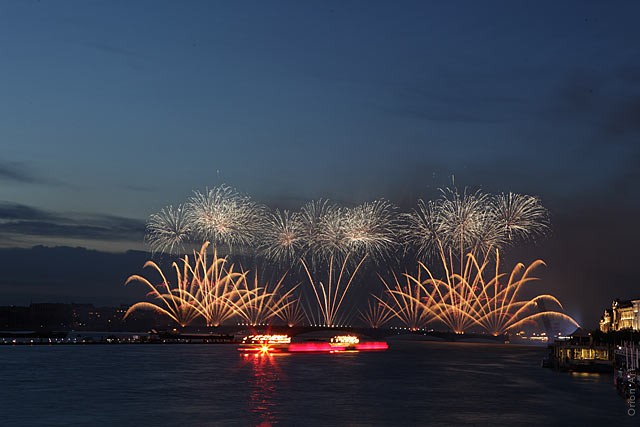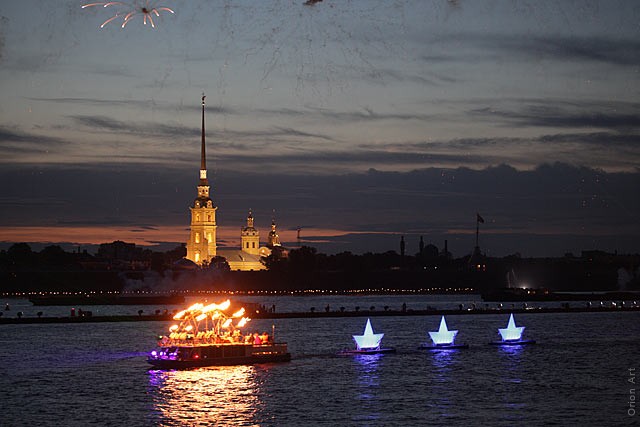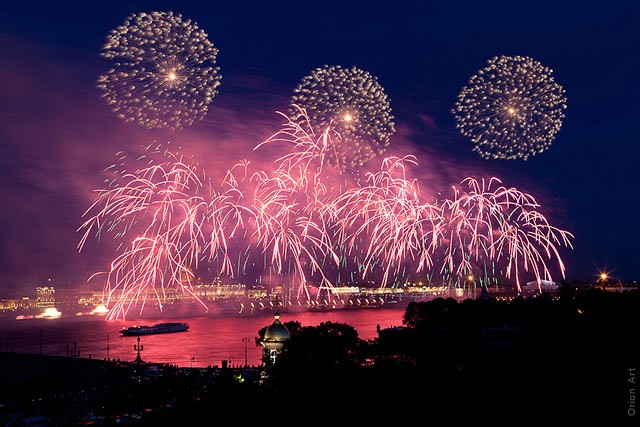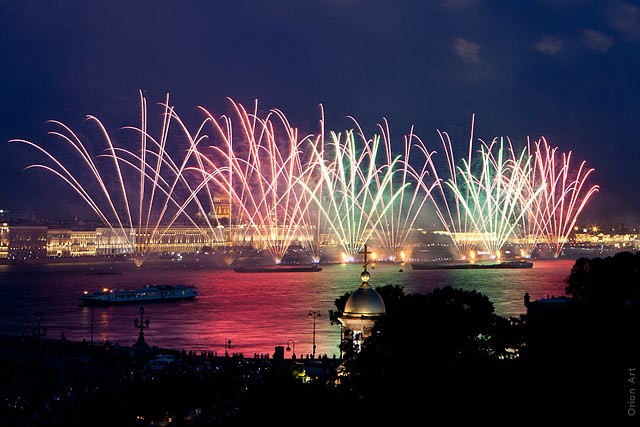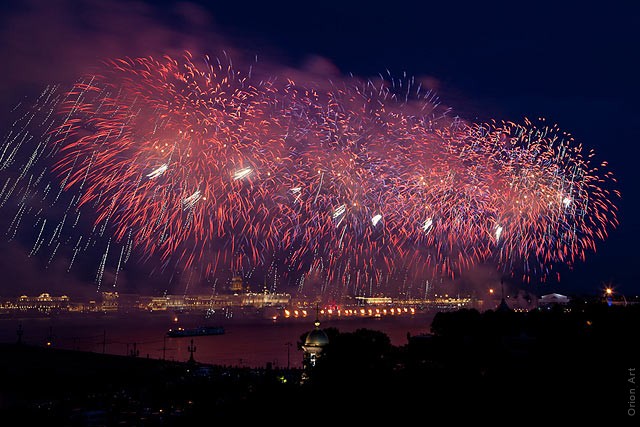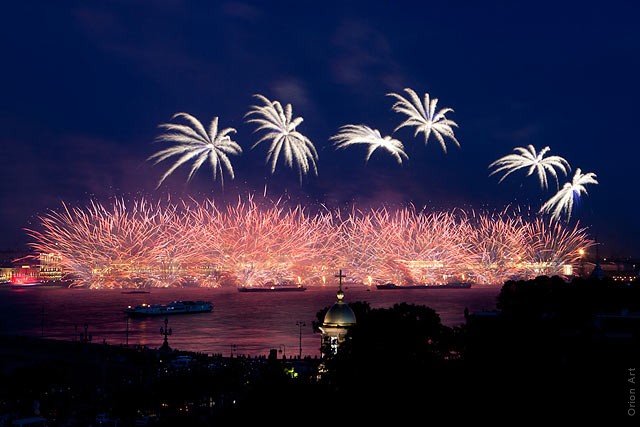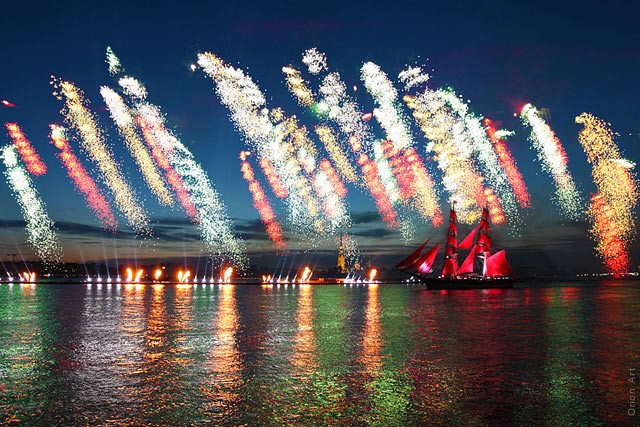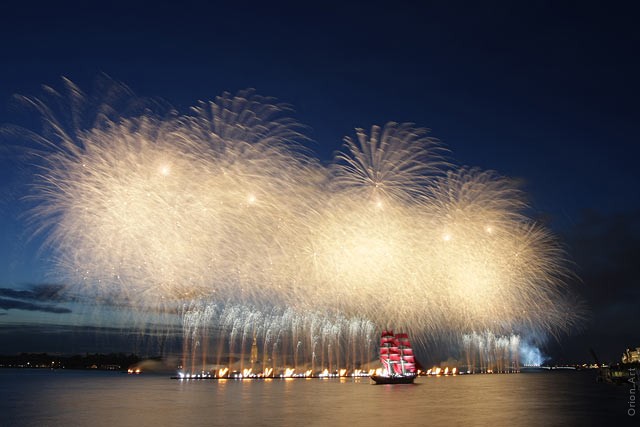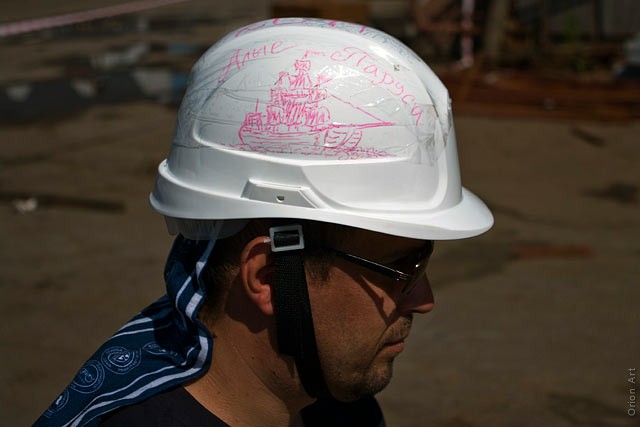 If earlier depressed public paid attention only to negative consequences: drunk graduates, dust mountains, aggressive youth now speak more about tremendous direction, fine music, improbable power of performance on water. One of visitors of a holiday has commented, right after the holiday final: «To me as if new blood has filled in! It is delightful! I am proud of that such show occurs in our country!». Other visitor has told: «I sobbed under Alleluia! The director – the genius! The water area is transformed into a theatrical stage, and performance – is magnificent! I regret only for one, that I cannot share emotions overflowing me with children and grandsons! Next year I will necessarily bring them on this show!». And here opinion of one high-ranking official from the Government of Russia: « At that time, while we invent national idea, young guys who make this holiday, have made the natural miracle – they have united people under the flag of modern culture! It is improbable, and not to notice it is impossible! ».
The seventh Scarlet sails became the greatest, both on office-workvolume, and on perimeter of the involved space in representation.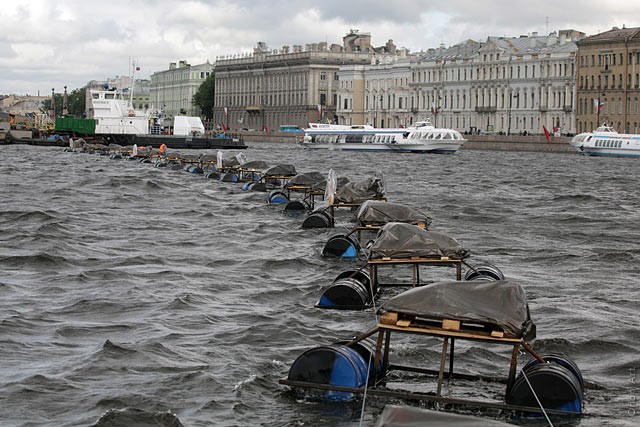 Show has been calculated for 23 minutes. The Arrow of Vasilevsky island where, as well as 42 years ago, on the very first Scarlet sails, children have released paper ships has been involved in the first part of performance, 19 bowls with fire were lighted, and the fireworks which have shot on a circle on water, has given signal to start to the basic action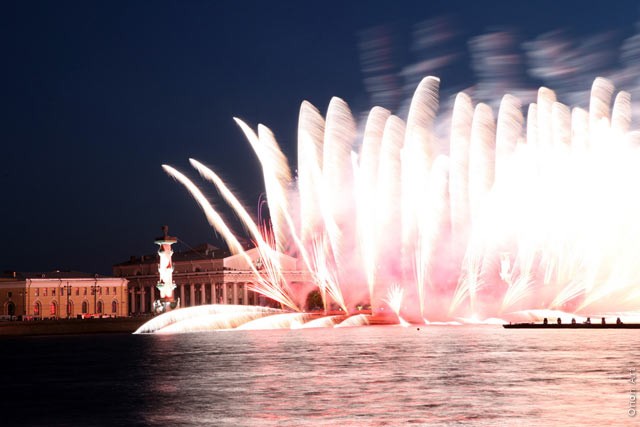 Fireworks this year, except an arrow, was made on five barges,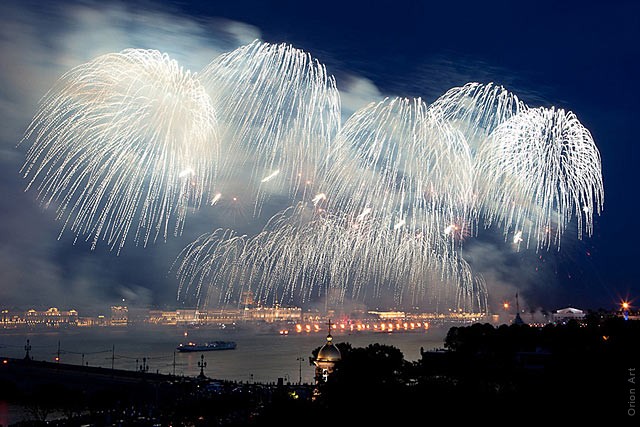 on the bridge,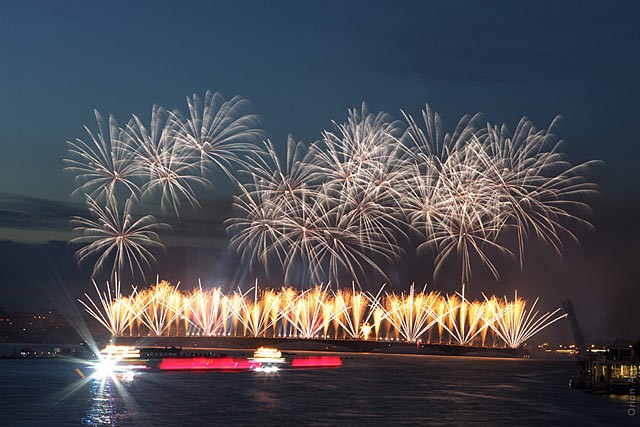 400-meter pontoons extended with special catamarans to six hundred meters,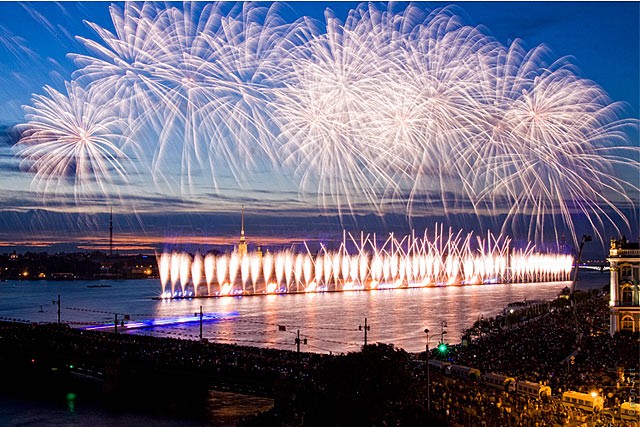 photo Evgeny Alexandrovich
And also on special designs of «fountains» in an episode with pass of paper ships.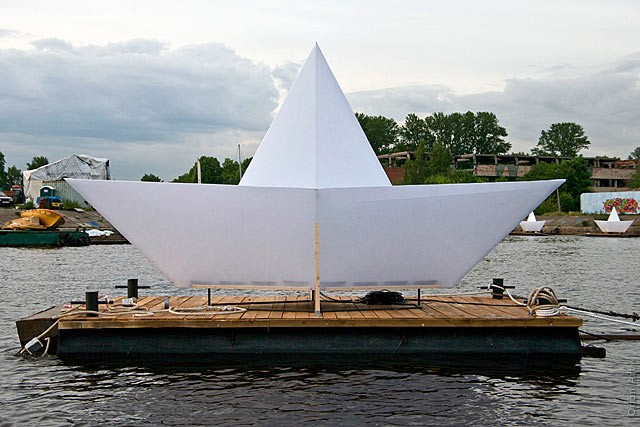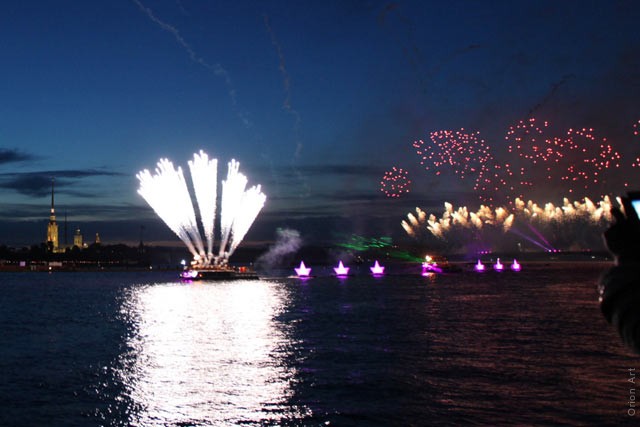 In a leading role of the ship with scarlet sails, as well as last year, the Swedish brig «Tre Krunur» has acted.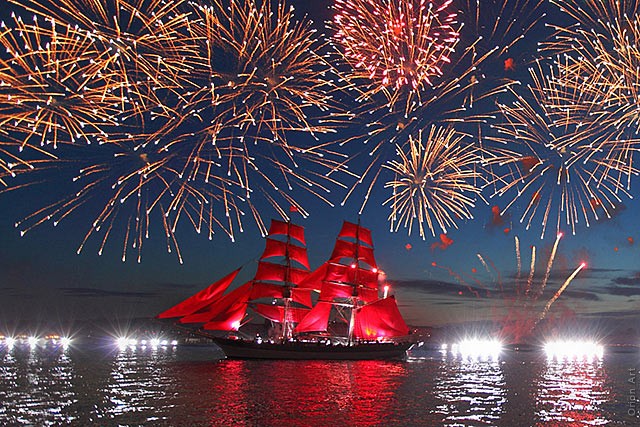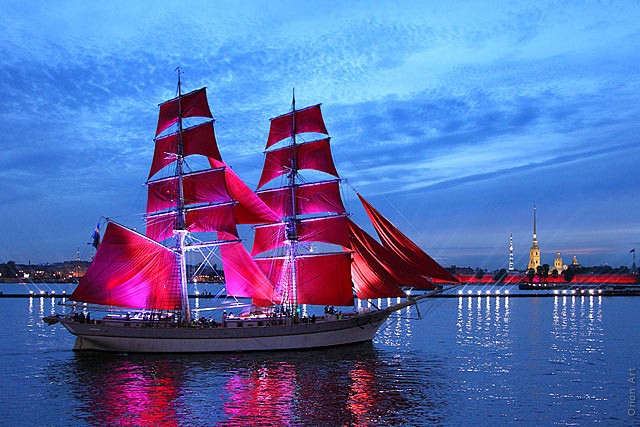 The design of all light performance has traditionally presented by maestro Jerri Appelt. This work he has prepared right after the masterpiece design for a German Eurovision.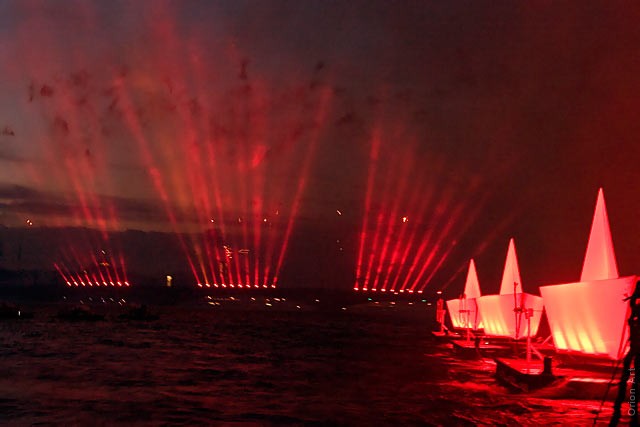 Separately it is necessary to note Andrey Malanichev who for a native city has made magnificent two-color falls of red and dark blue colors which have been started from the Troitsky Bridge.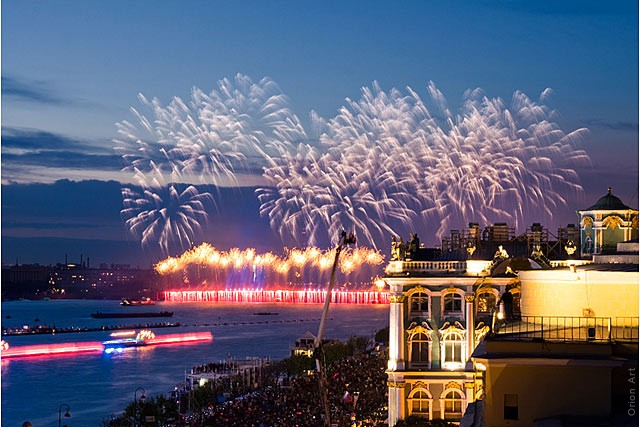 photo Evgeny Alexandrovich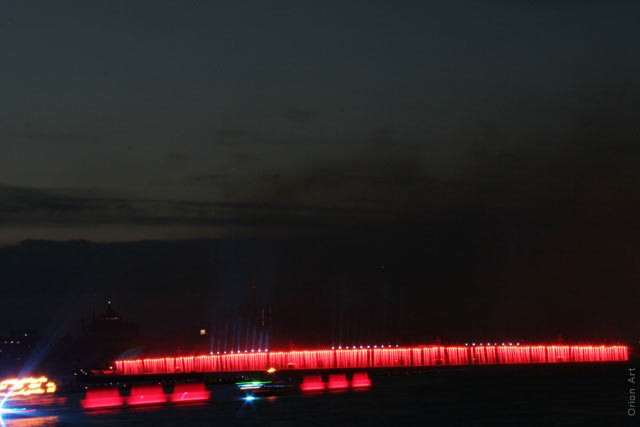 All music line and the basic concept of production has been created by Vasily Sazonov who as no one other in Russia, knows and is able to create the big dramatized performances on the big water.
The resume: Scarlet sails of this year became one of the greatest performances in the world. Workmanship with delight has been noted both by leading European multimedia designers, and the President of Russia Dmitry Anatolevich Medvedev. The holiday Scarlet sails has huge social and cultural value, and also is fantastic advertising of Petersburg, both on Russian, and at the international level. The rating of a television audience on St. Petersburg was 27! It is the all-Russian record. Any television product of our time did not collect such amount of viewers. Thus the share, year by year, only grows, and, probably, it is not a limit. As for minuses – the infrastructure in any way traditionally cannot work correct, work with public is still very far from perfect, the concert on Palace square strongly concedes on quality to the main performance.