First Moscow International Festival «Circle of light» has come to the end with the big multimedia show on water in park Gorky.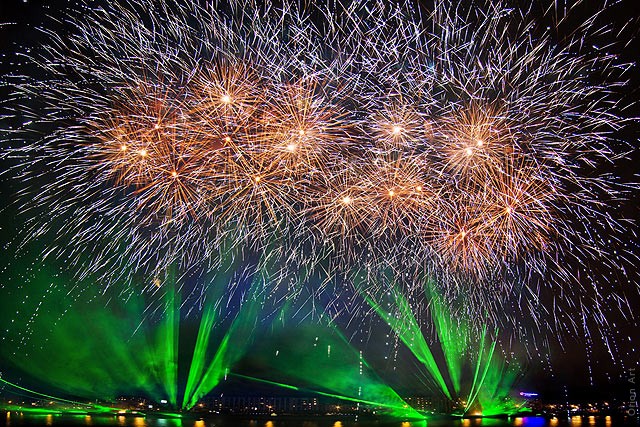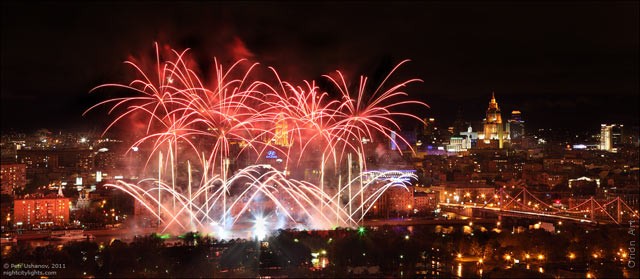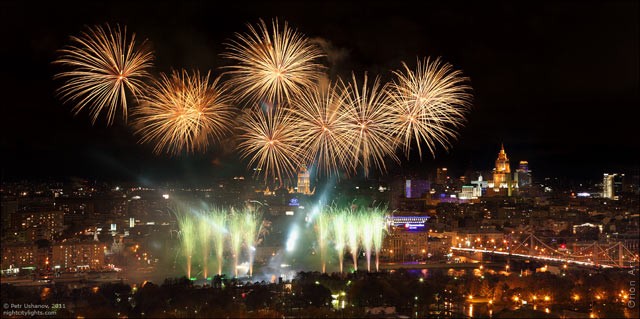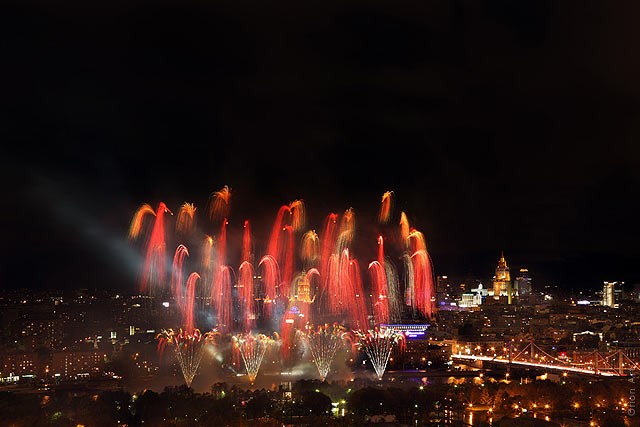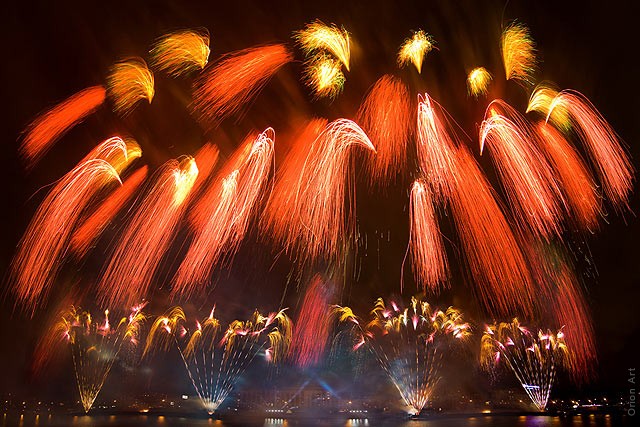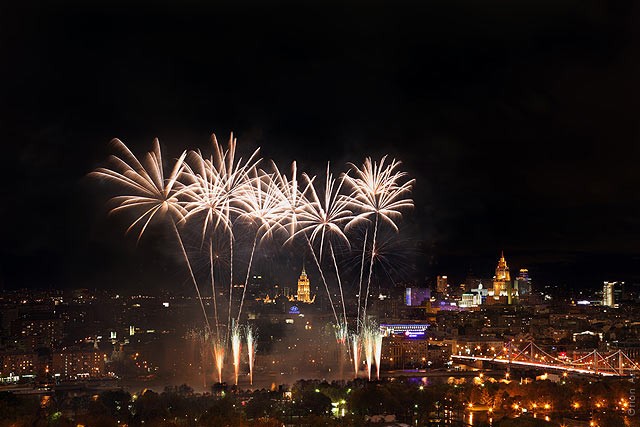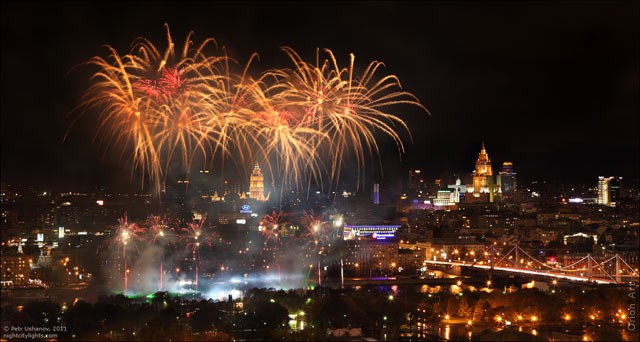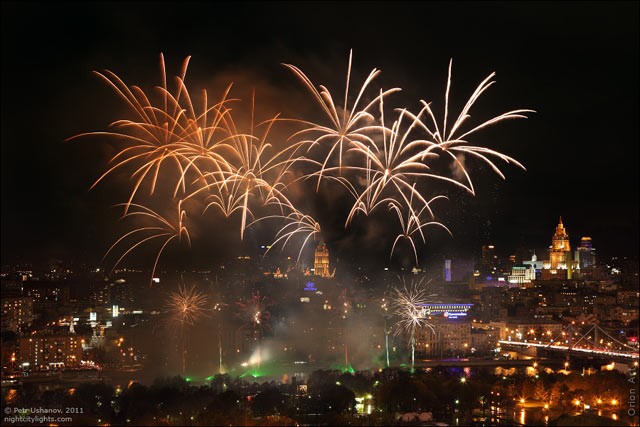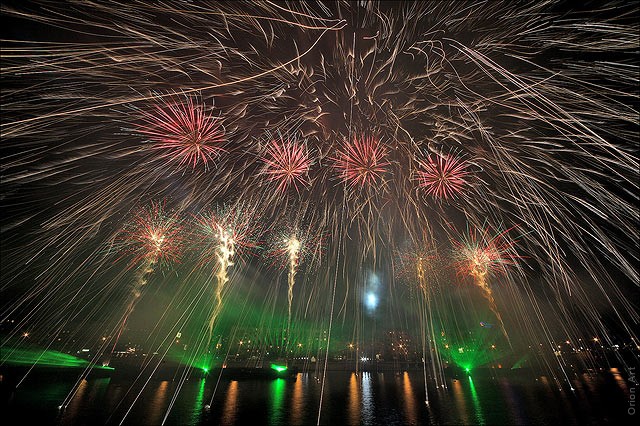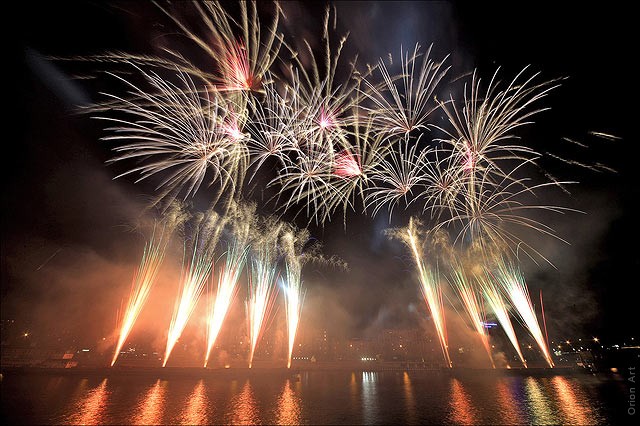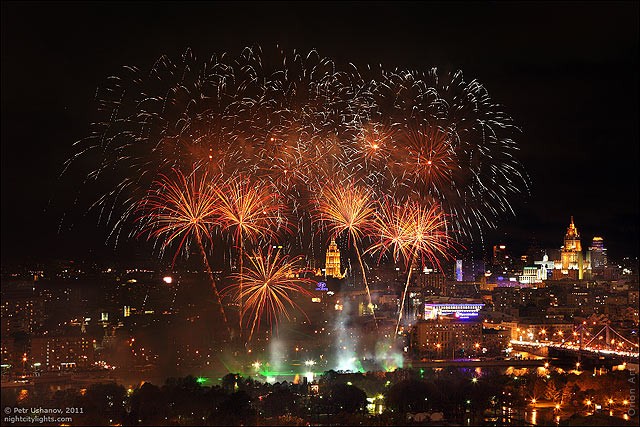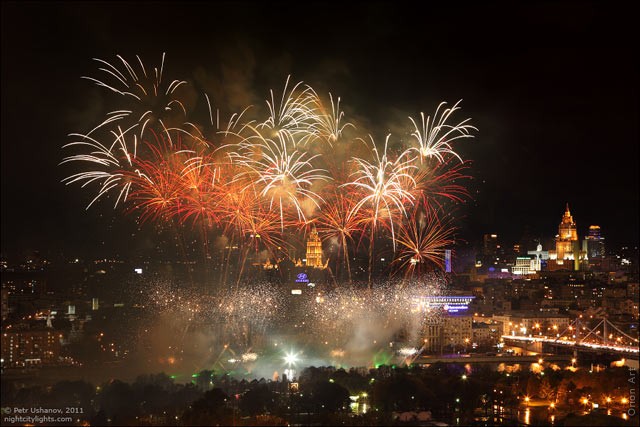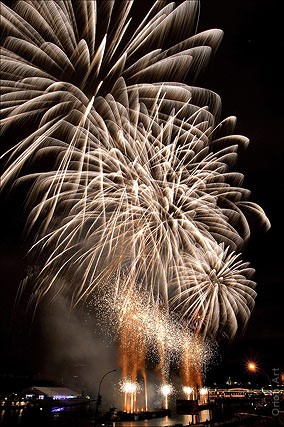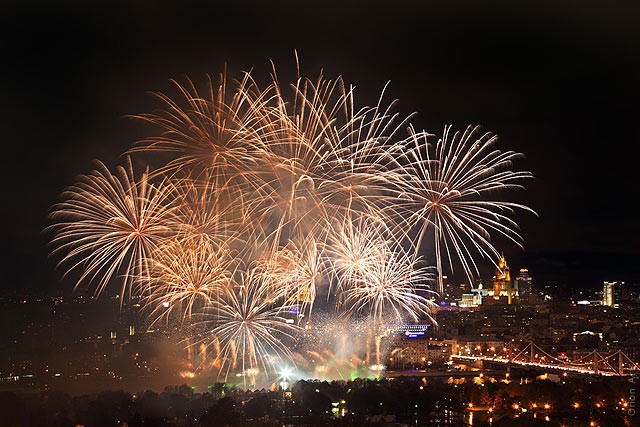 Spectators became witnesses of the big light-laser-pyrotechnic performance completely synchronized with music.
Our performance became the most scale water multimedia show of shows ever took place in Moscow.
Show was based on two 70-meter barges located between Crimean and Andreevsky bridges.
To observe the show was possible not only from coast and bridges. Very beautiful foreshortenings were from roofs of skyscrapers.
The project was visited by many known bloggers. Here Peter Ushanov's good photo report and Dmitry Chistoprudov.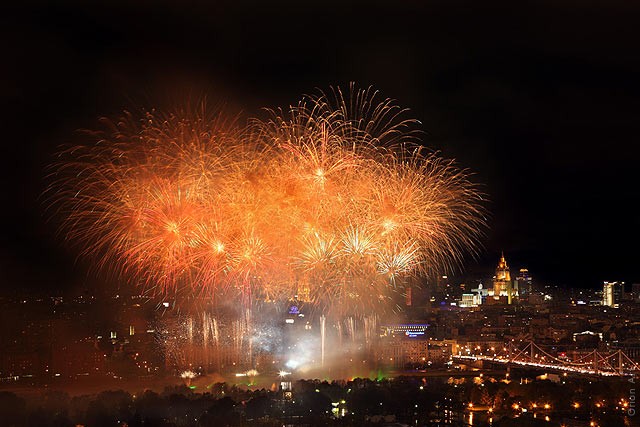 Here Ilya Varlamov's interesting opinion,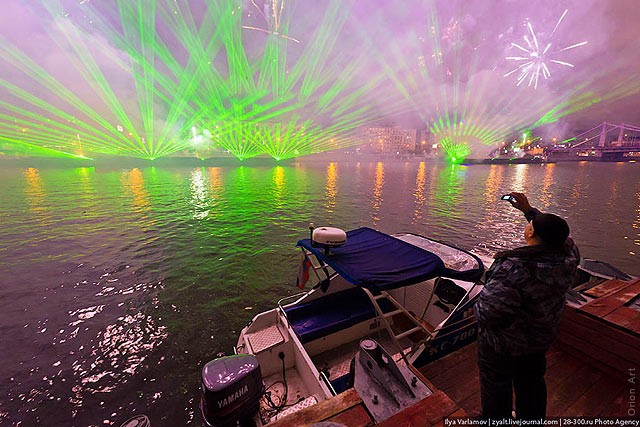 And here Marina Lystseva's release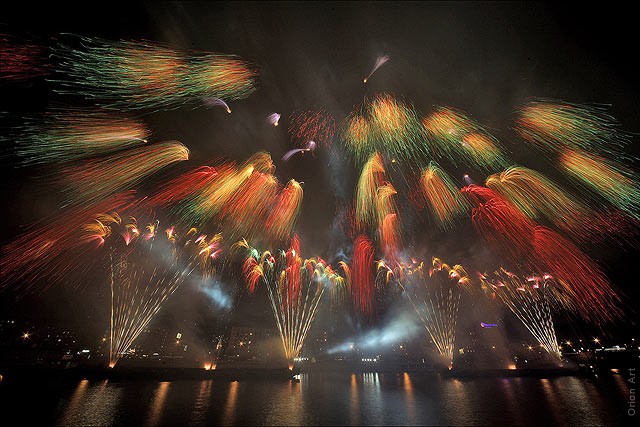 Traditionally, excellent works have turned out at Michael Terentyev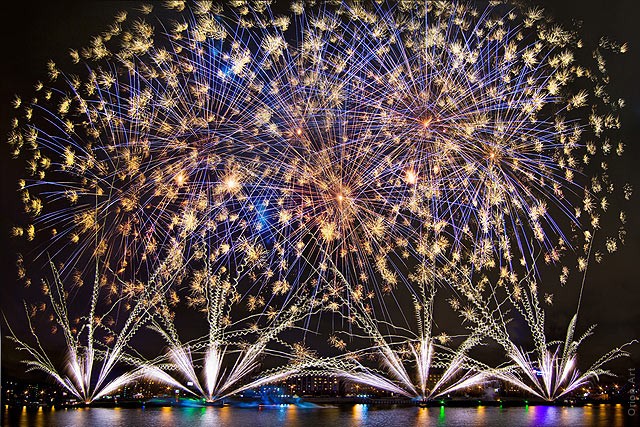 Before multimedia show in a tent of "light Laboratory» official rewarding of winners of the competitive program of festival has taken place. The resume following the results of all festival.
Festival «Circle of light» became, without any doubt, the largest city cultural event of 2011. Unlike the traditional form of the light festivals which are taking place worldwide, Moscow had a number of distinctive features.
First is the original product unlike neither on stylistics, nor under the content on other festivals of light. Unlike other festivals, Moscow is independent and it is not connected to traditional tourist seasons.
Secondly – anywhere in the world light festivals are not television shows. The Moscow festival is a media product which in the future has chance to become a large platform of marketing interest and advertising activity.
Thirdly – the Moscow festival of light has an excellent possibility to stake out behind itself the status of the international light Olympic Games through which it is possible to cover the whole world by any large Russian event: whether it be Olympic Games in Sochi or the World championship on Football. It, simultaneously, both a unique media resource, and an exhibition of modern technologies of a multimedia.
Certainly, it is impossible to name light festival the project of this year in full value of this concept. It Is a demand or, perhaps, demonstrational performance more likely. Experiment with absence of advertising has shown, that the unusual and non-standard decisions organically entered in a city landscape, can draw attention of the big audience (220 thousand official statistics of visiting).
Following the results of festival there were many versatile opinions. Here some the authoritative.
Norman Adams (Universal Studios, the USA): «bright challenge, wide borders of the perception, a rich resource, and tourists should be happy».
Jerry Prano (NASAD, the USA): «work is filled with associations – it is more likely a minus, on the other hand, as city experiment and art event – work is worthy steadfast attention».
Michael Bren (ASCA, Amsterdam): «at first I have seen wood of machine-gun towers and was amazed by creative boldness, but have then understood, politics here are not present also it only walk on light wood, which is shone by spring awakening or became as in autumn motley, sated».
Phillip Erbor (ASCA, Amsterdam): «atmospheric show is as the atmospheric phenomenon, not to notice it simply impossible: I think it was a good experience».