At first the holiday was called Independence Day, then it has renamed into Day of Russia, but half of people did not know about it and in the old manner called it – Independence Day. That all have once and for all remembered, that we actually celebrate in the whole city have hung up banners: June, 12th – Day of Russia. People called holiday «Nashist» because it passes under the aegis of youth organization "Ours" ( "Nashi"), and accordingly made by, as though youth, for as though youth.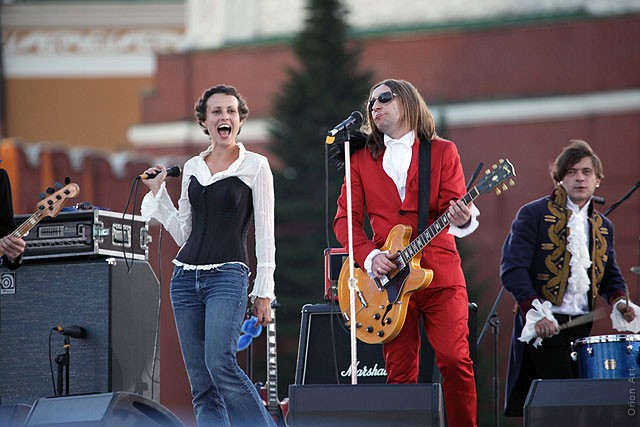 The main difference from the last years is a cardinal change of an arrangement of a stage. This year it represented a long podium and was established along the Red Square, and not as last years, nestling to GUM, and was put accurately in the middle of the square. This configuration demanded great amount of technical and creative decisions, after all with long podiums work only on fashion parades, and Day of Russia all the same a concert. What can the spectator see when the visual front limited to binocular sight does not exceed 25 meters, and makes only the sixth part of all stage space? Certainly, if the podium has been limited by two longitudinal tribunes the problem would solve by itself, but in this case – the standing orchestra clamped by architecture of the square and actually by the stage. More shortly – platform of railway station.
However organizers quite have managed all complexities. A podium has been loaded by moving objects and masses of people.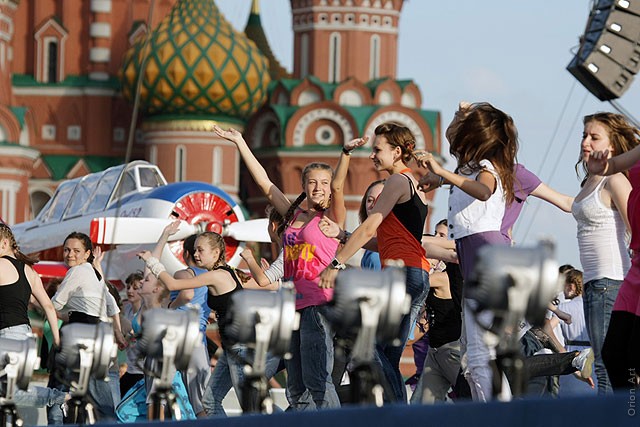 From above have laid six cross-section beams with light and sound. On all length from two sides have lowered supports for pyrotechnics and special effects, and a circle below made road for the television camera.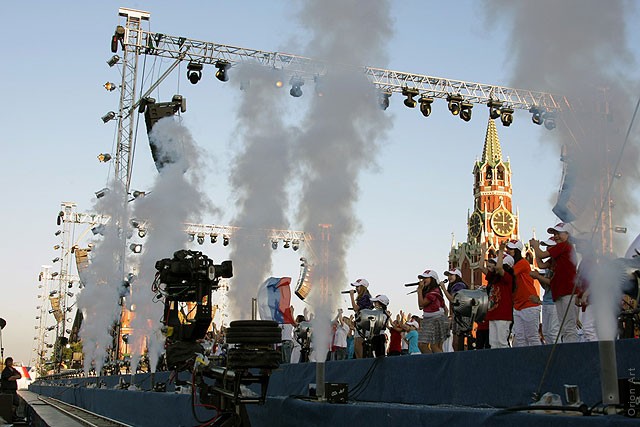 Have filled space with beautiful women and brutal men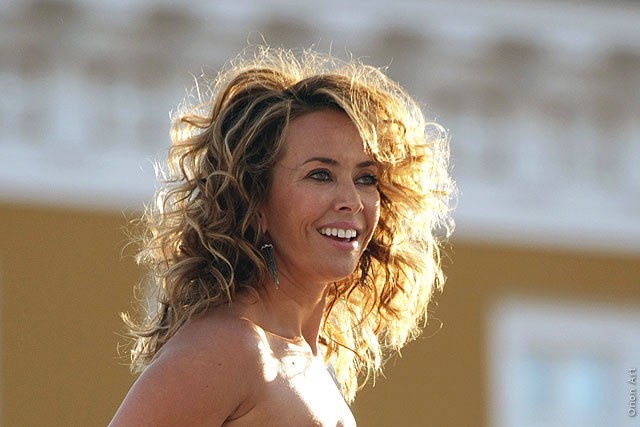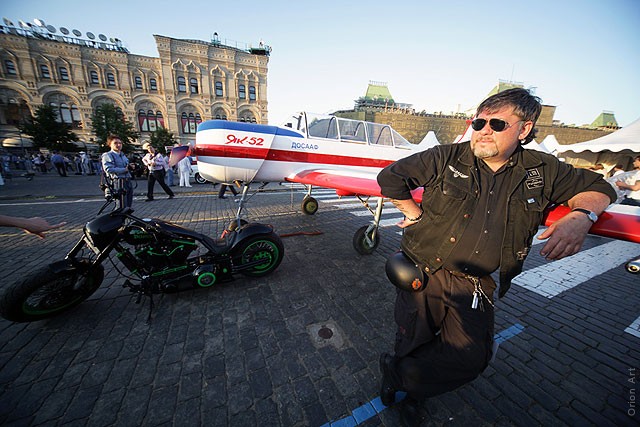 Have not forgotten about automobile predilections of national leaders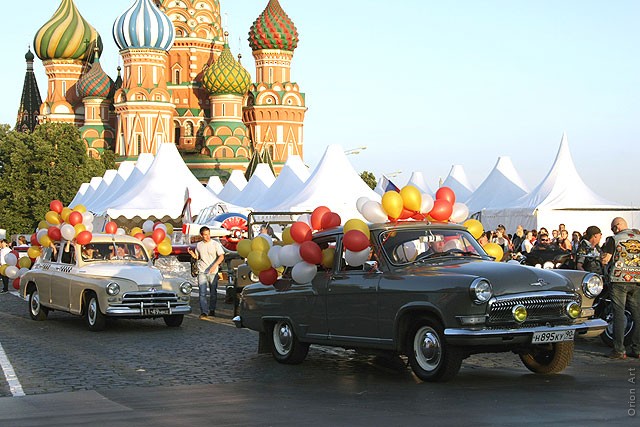 All was incendiary: with "going into the people",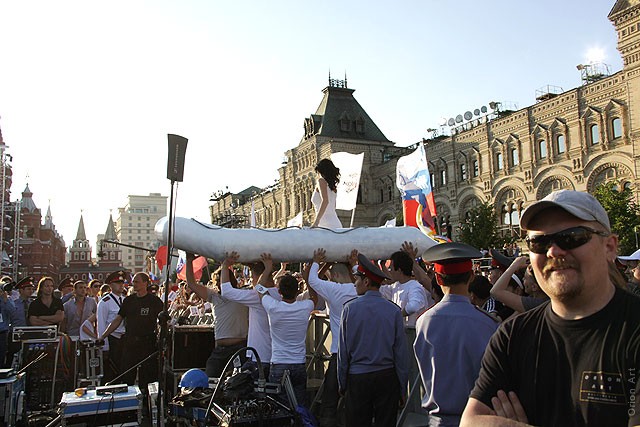 Wedding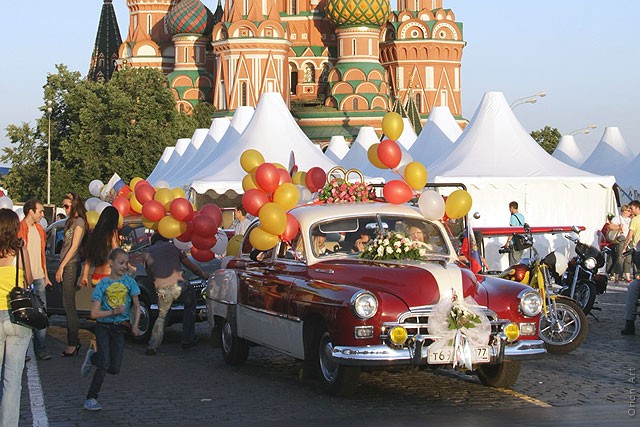 Focuses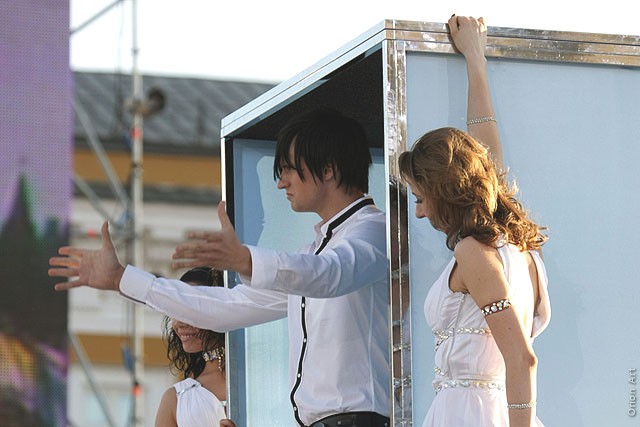 Accordion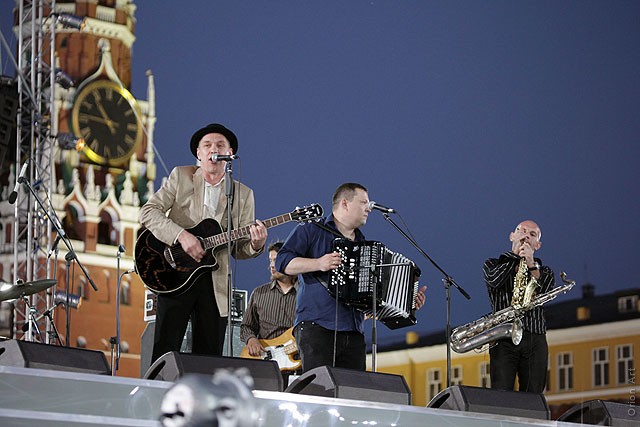 In final – the traditional fireworks synchronized with music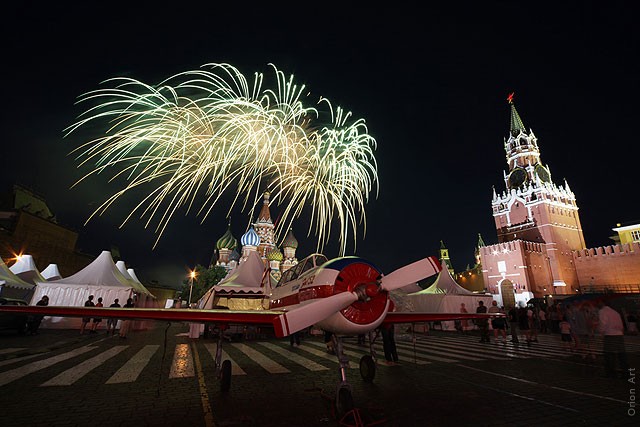 If to cast away that fact, that every third of the present had symbolic of youth organization, and every second, looked as the walking advertising module, it is possible to notice, that on the Red square there were also usual people to whom this holiday all the same was interesting with that occurs on a stage, instead of round of it.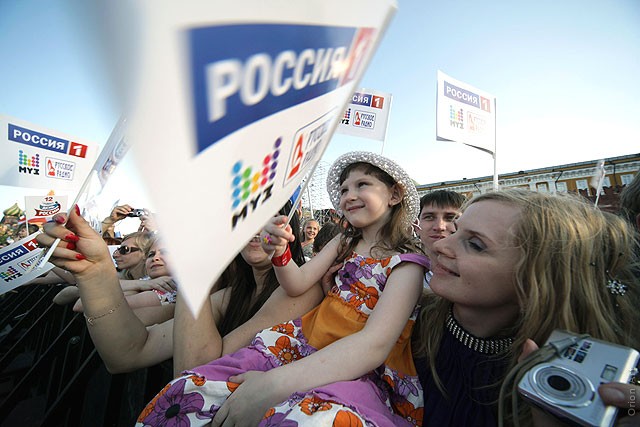 And those who do not like modern Russian holidays, let come on the Red square to a New Year's Eve, there will be no politics, no advertising, and no Russians.