Day of Russia (to 2002 – Independence Day of Russia) – one of the oldest mass actions which are taking place on the Red square in Moscow.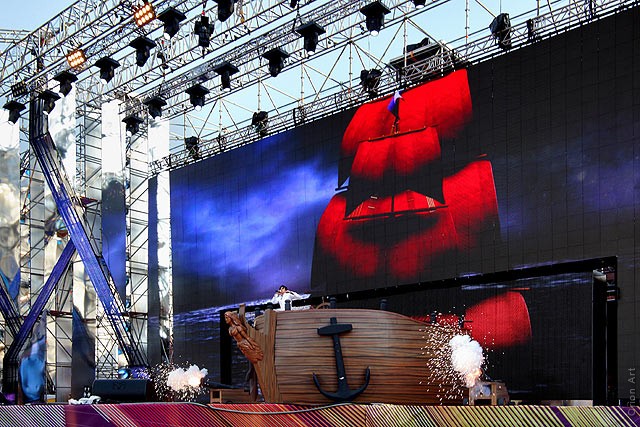 Action format: the youth-entertaining program with elements of interactive representation and a concert; television shooting (MuzTV).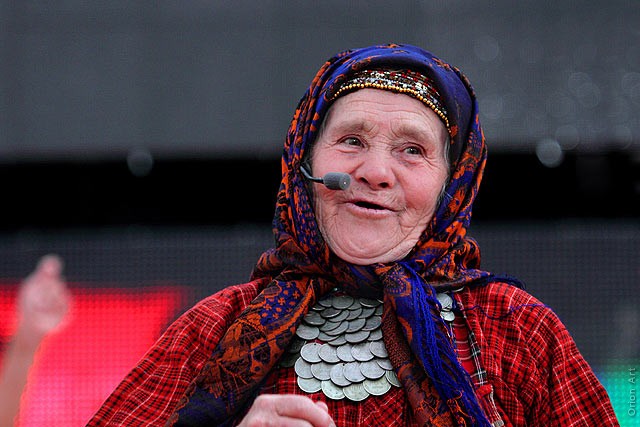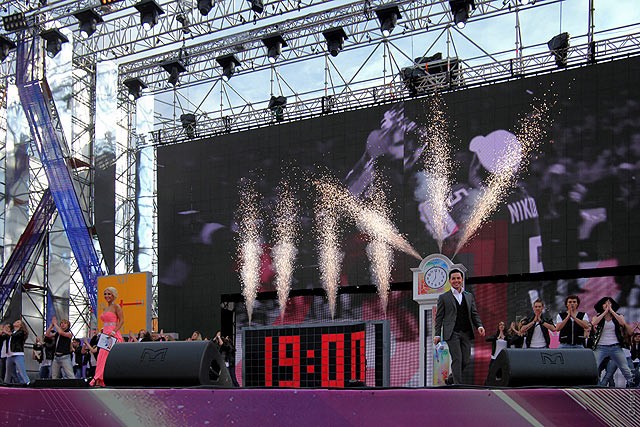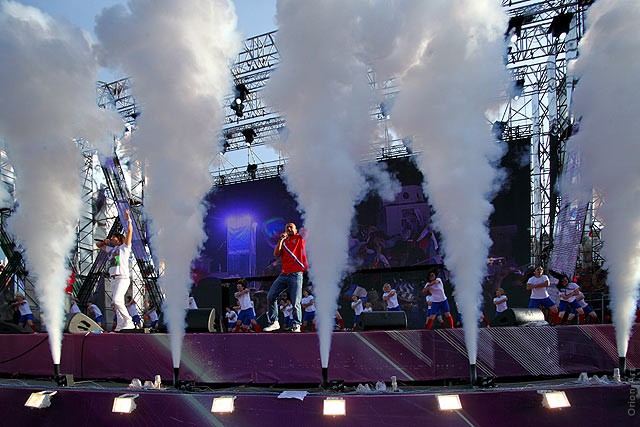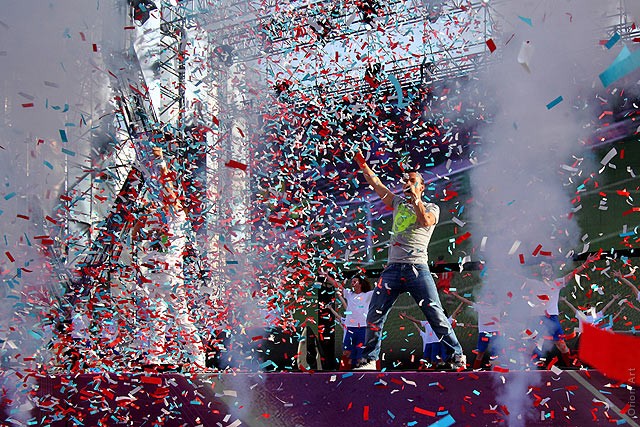 Spectator audience: the entrance is limited by invitations (department of a youth policy) and special accreditations. In total – 12-15 thousand persons.
On the Red square till this day never it was possible to make normal laser show. Despite pouring by white color of all scene, we managed to achieve good result, and in full-color palette. 25 watt laser is good.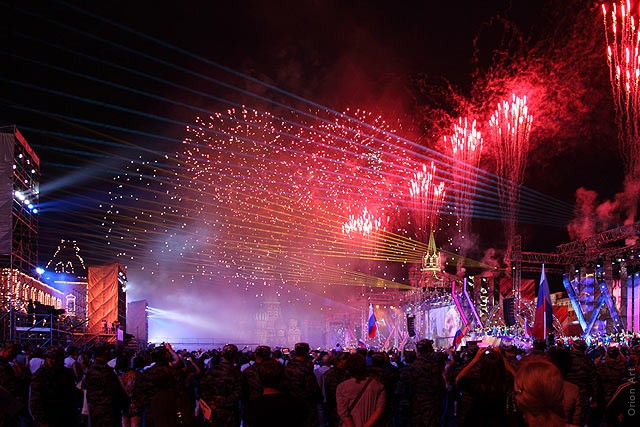 In Day of Russia, already it is a lot of years, we make the big fireworks.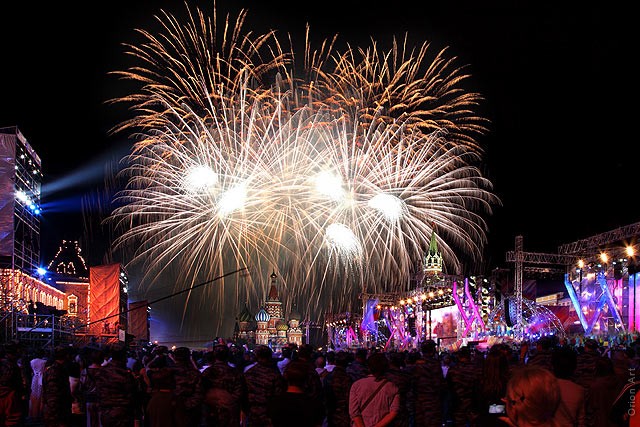 If to be exact since 1998, i.e. 14 years.
The resume.
+ In comparison with last year the stage became more compact. The program too.
- Still it is not clear, who is the consumer of this format of action. Television light is a universal evil. With weather it is necessary to do something. With a standard of work in technical zones too.