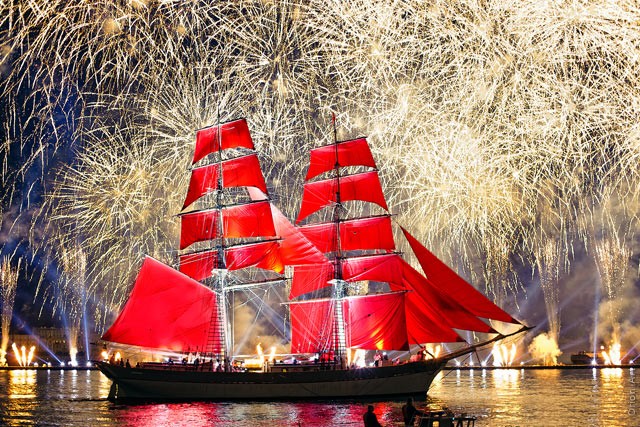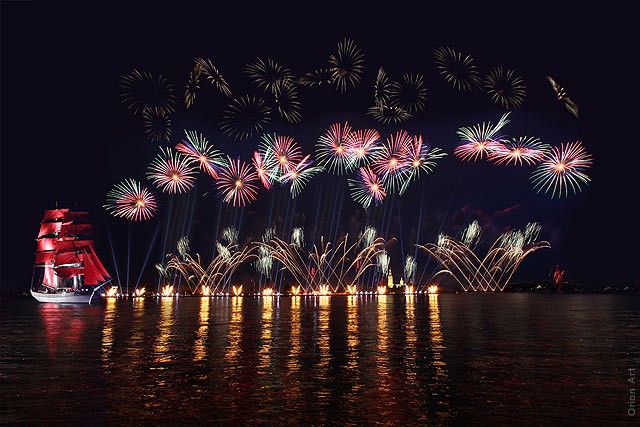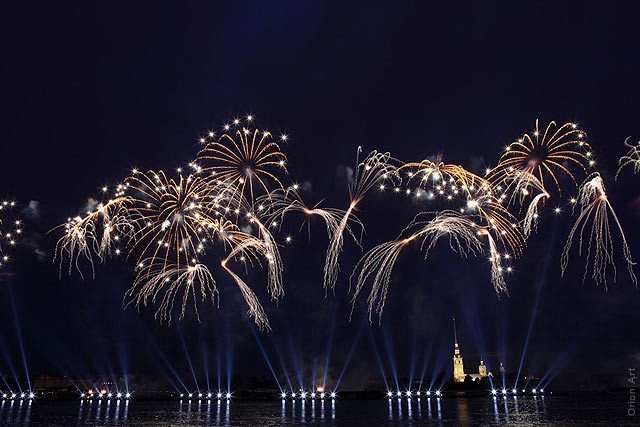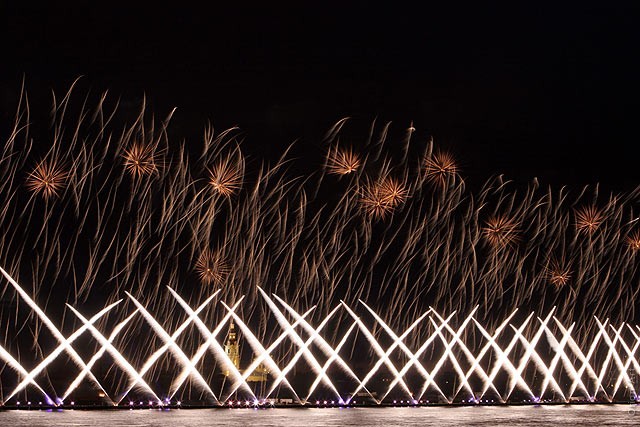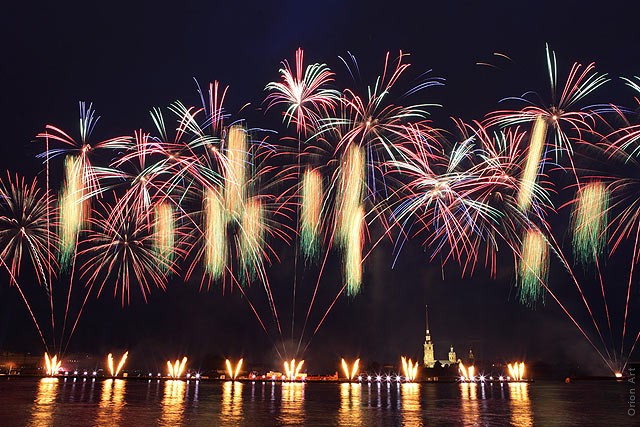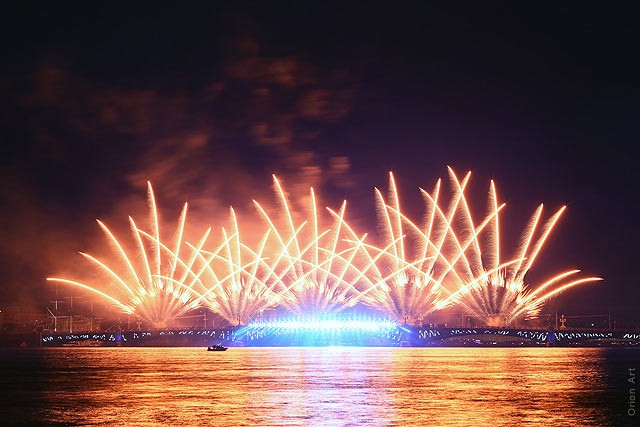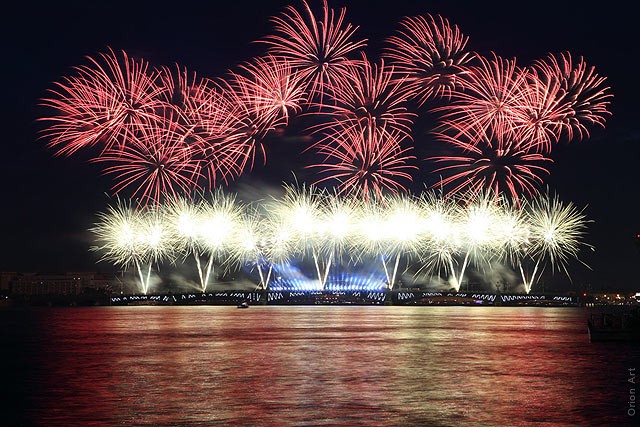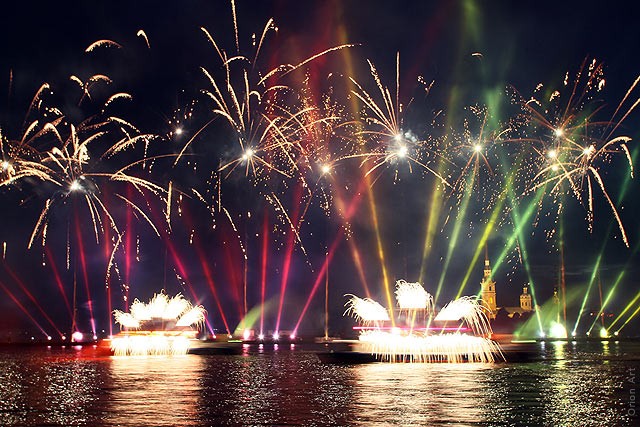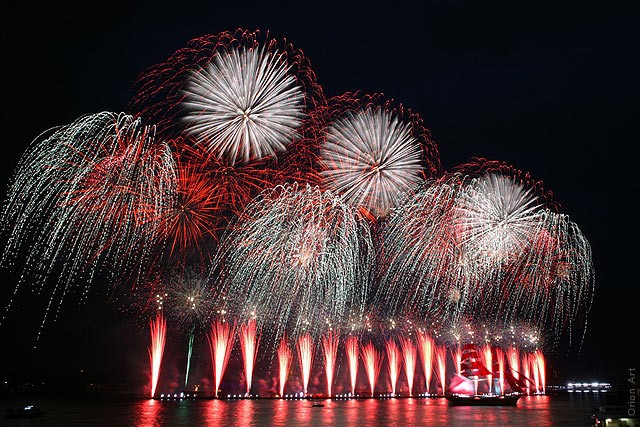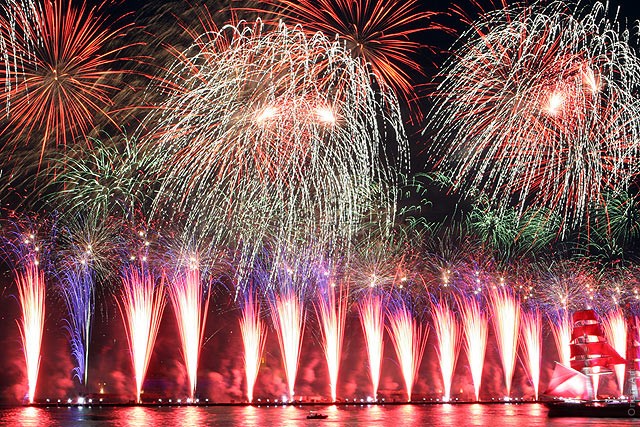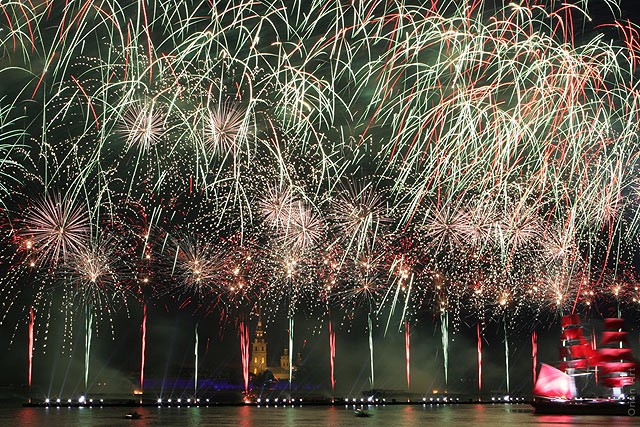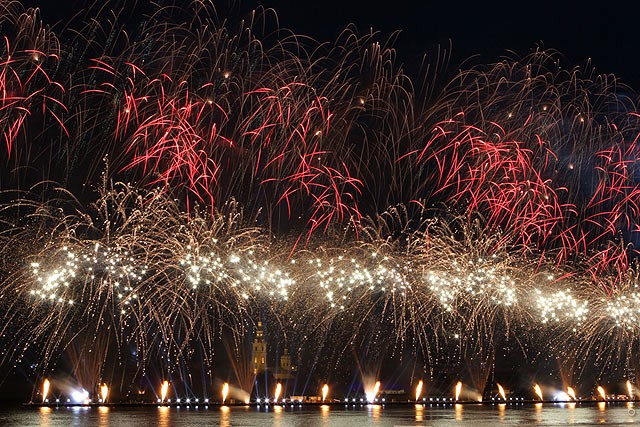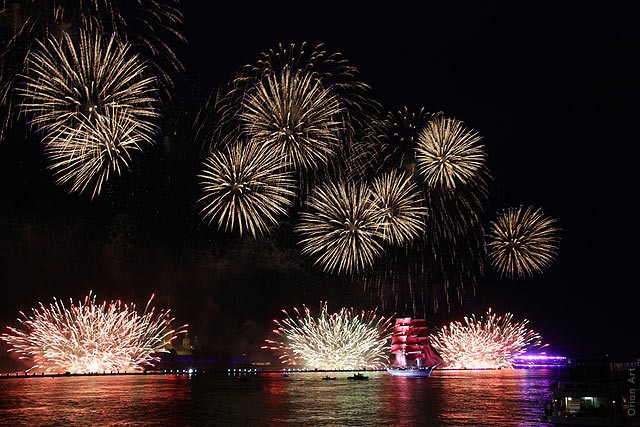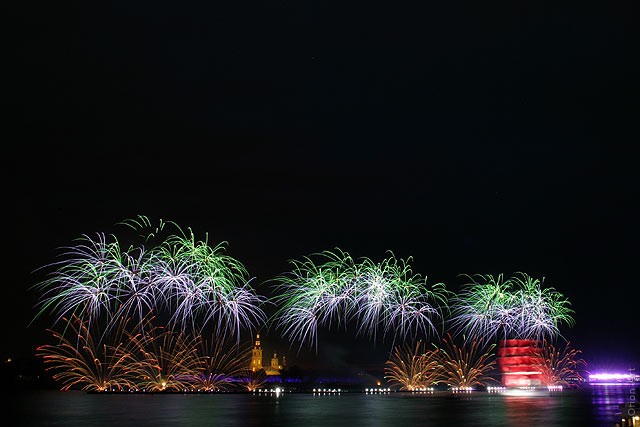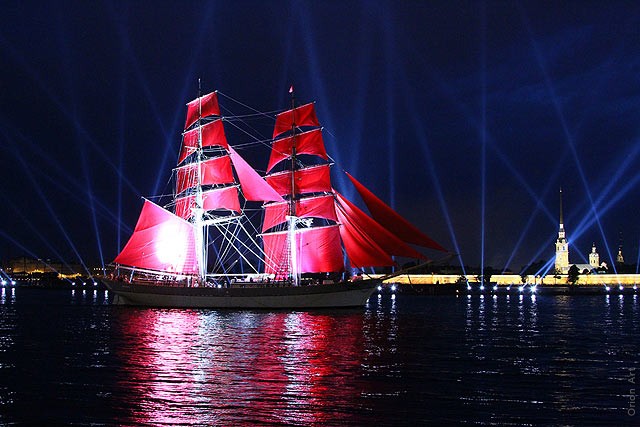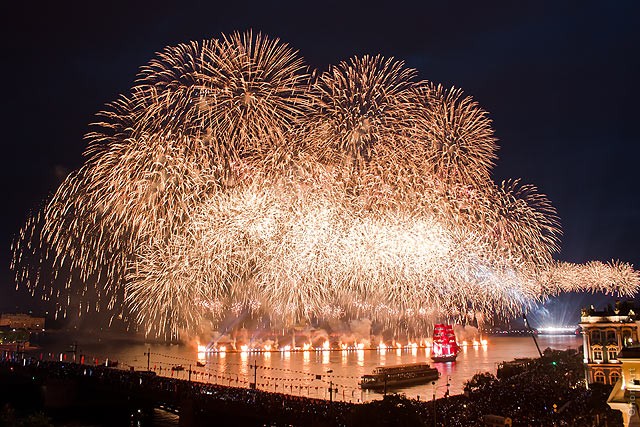 Scarlet sails is a unique in Russia city brand-event. For last six years the holiday became the person of a city – recognized, technological, modern. Only six years, and the revived tradition of Scarlet sails already has the newest history. To begin all anew in 2005 was the big venture. Sceptics were so numerous that it was possible to occupy the whole city with them. In Moscow this idea have concerned more than negative, simply not having noticed this event. To 2007, the holiday became more dramatized, and the top figures in the world of modern design began to be involved in show statement. In 2008 the government has paid attention to a holiday. Crisis of 2009 could destroy a holiday, but it has survived, despite all difficulties. But in 2010 event has got not only national, but also the international scale. This year representation level was so high, that holiday with pleasure was visited by a large quantity of persons from the world of a policy, large business and design. 3,5 million person have come on Scarlet sails this year, and on official data, the quantity of the Russian and foreign tourists has doubled in comparison with last year. All hotels were occupied on this dates. And in fact, on the eve of a holiday more than three hundred thousand persons have visited night rehearsal, does it tells nothing? Today Scarlet sails enters into ten the largest world multimedia shows spent on the big water, and it is very pleasant, that we have the most direct relation to this event.
Every year organizers very seriously look to show manufacture. New ideas if they technically and economically proved are accepted without superfluous slowness and reservations. This year they have decided to return water performance and to increase linear front of the foreground to four hundred meters. More maneuverable ship was necessary – it have brought from Sweden. The holiday infrastructure certainly is still far from perfect, but level of event public relations already causes admiration. Such amount of thematic advertising is present at no one holiday in Russia.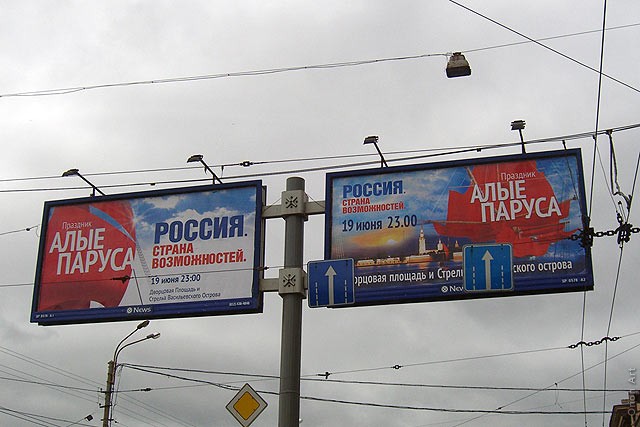 This year concept of water show on the one hand was the same, with another it has changed thoroughly. It's all the same, like the favorite car has equipped with new more powerful motor and its electronics in general have approached to the plane.
To involve all water area, space of 2,5 km to 800 meters, it is necessary to use five working plans.
The foreground – is a pontoon line (400 meters).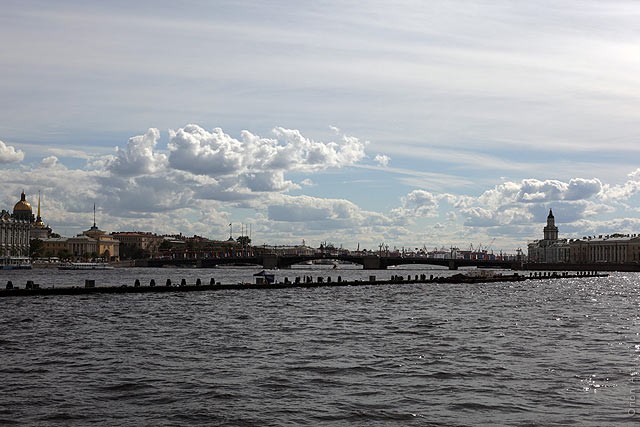 Light is installed there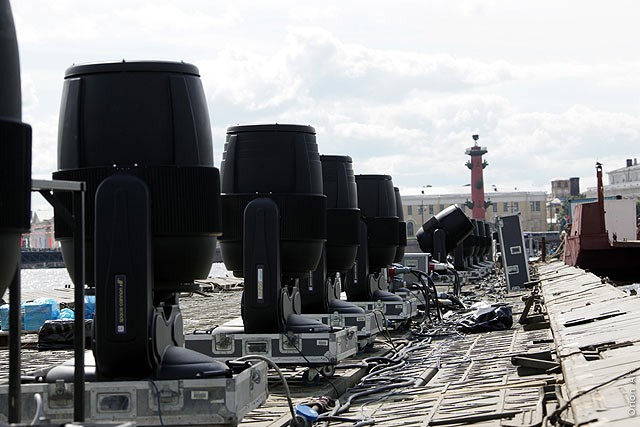 Fuel fire machines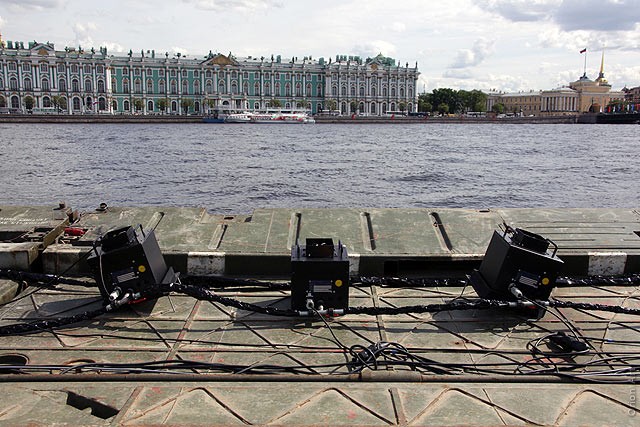 Fireworks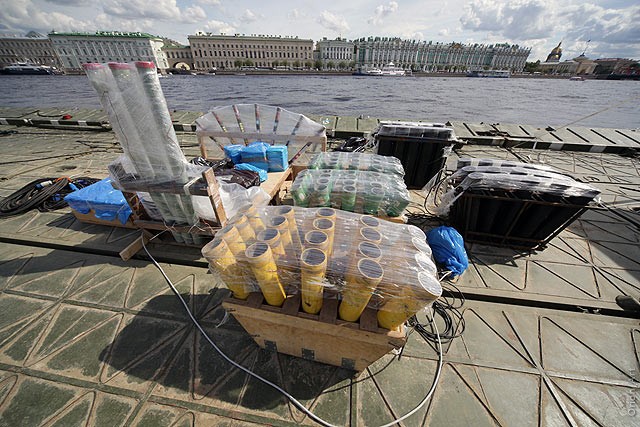 All equipment installed by lines and mounted simultaneously.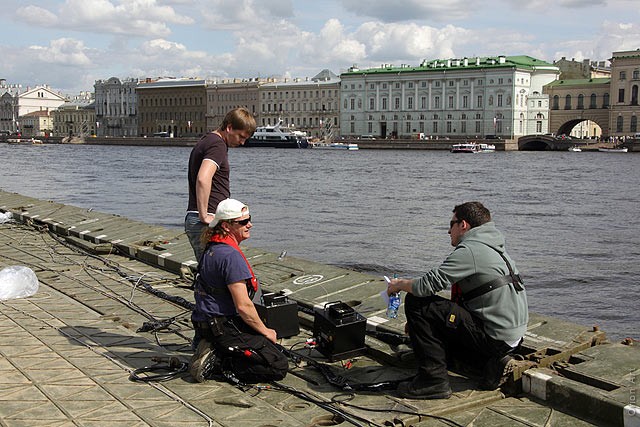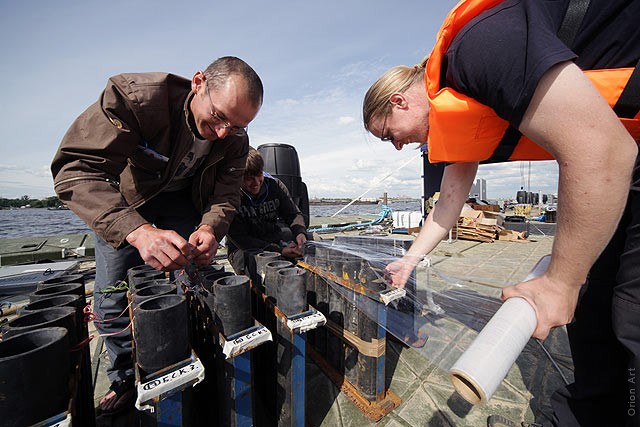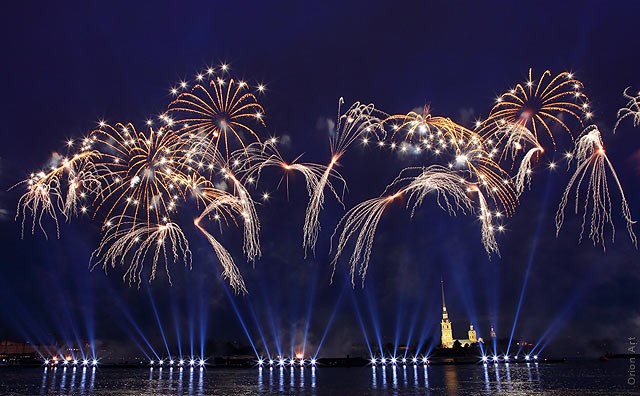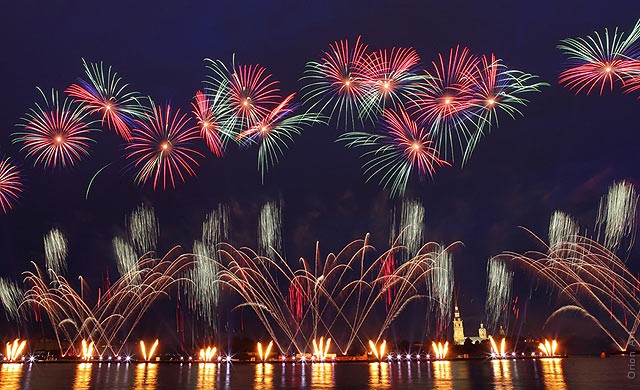 Each line has own boss who supervises all assembly and operator works.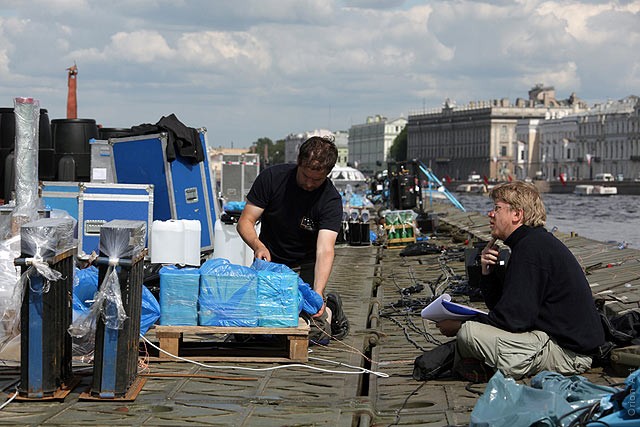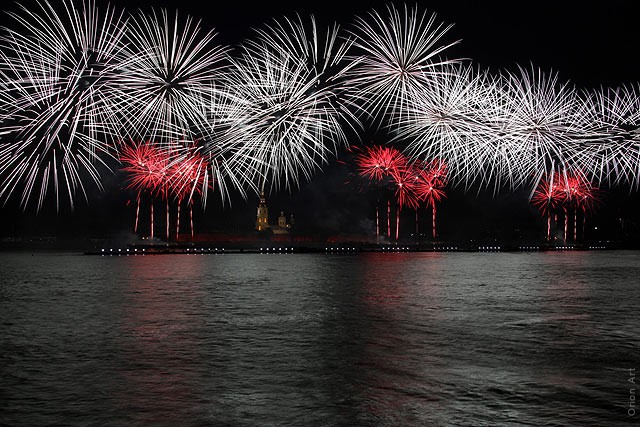 The second plan – three barges which stand under a small angle to pontoons.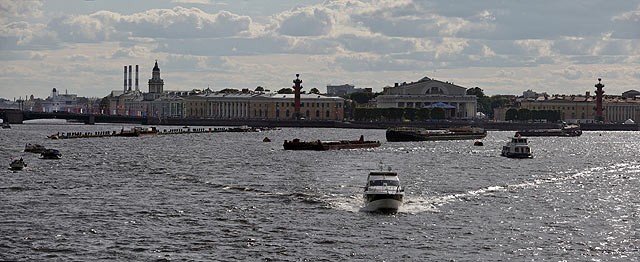 The pontoon has restrictions on calibers, on barges – all in serious way.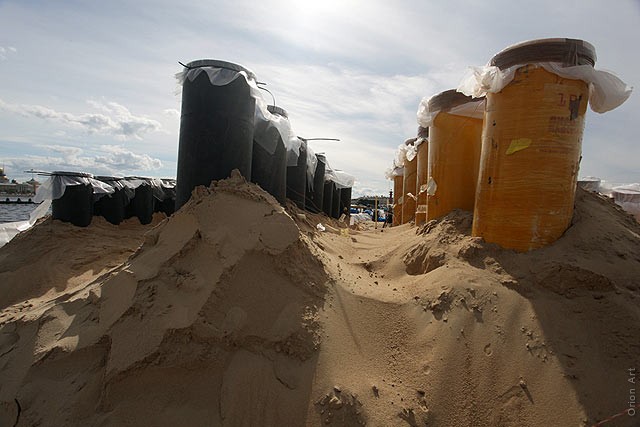 Especially in a combination with other plans.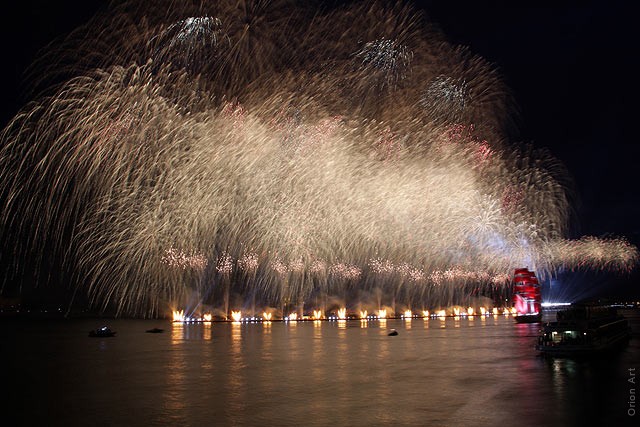 On the long side of boards, there are water bombs. This time they had very difficult task- to shoot between barges and pontoons. For this purpose on racks was very small angle, sufficient only for not to burn itself and not to sink a pontoon. Work was jeweler, after all diameter of a dehiscence of hemisphere of a water shell, in some places there were a bit less than distances between barges and pontoons.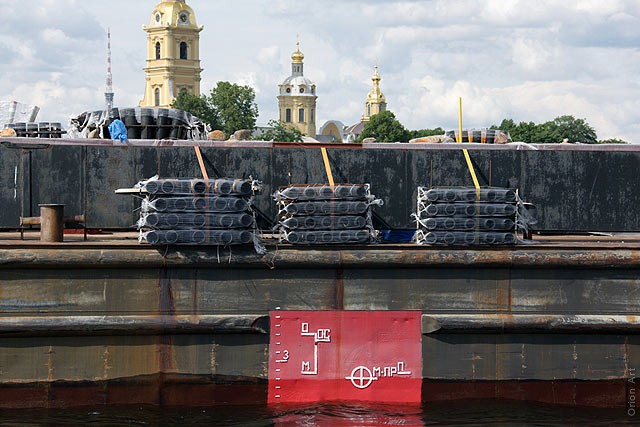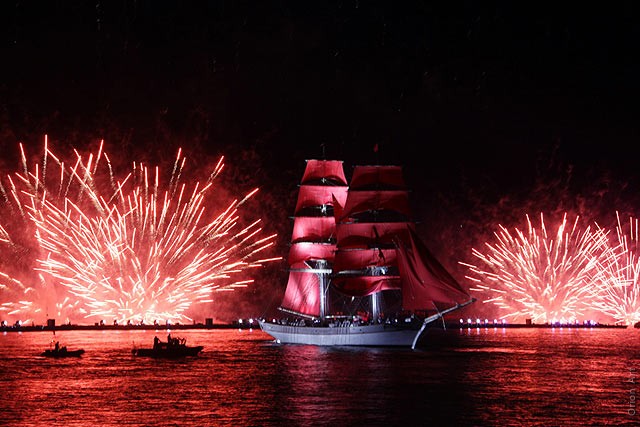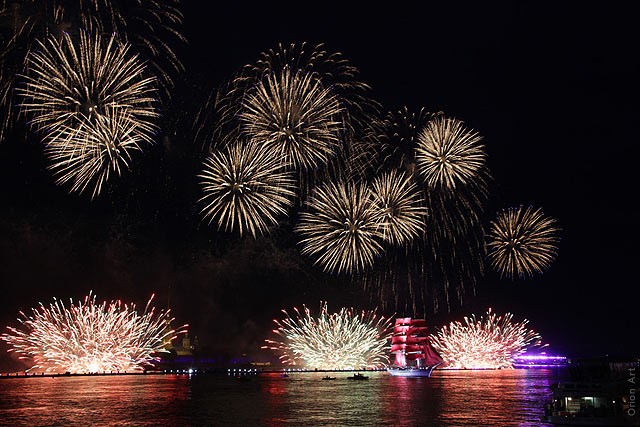 The third plan is a coast of the Petropavlovskaya Fortress where there was only architectural light. In the program this plan practically never worked independently because initially was a background. Here in a combination with multiflashes.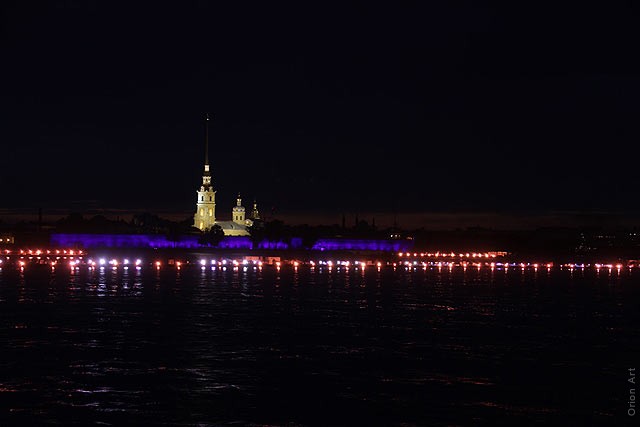 The fourth plan is a Troitsky bridge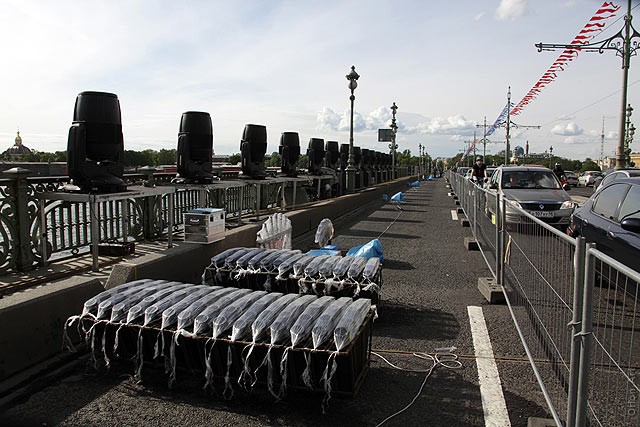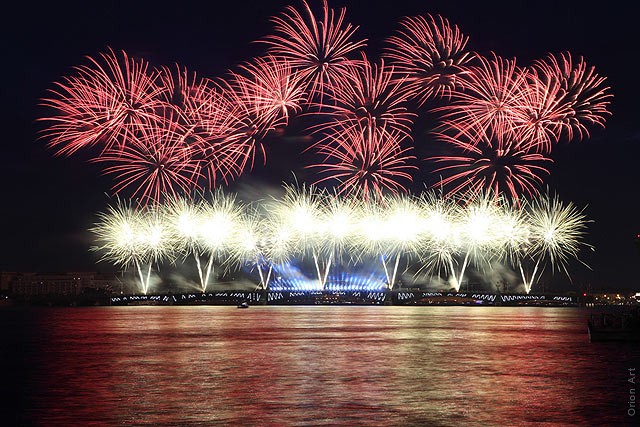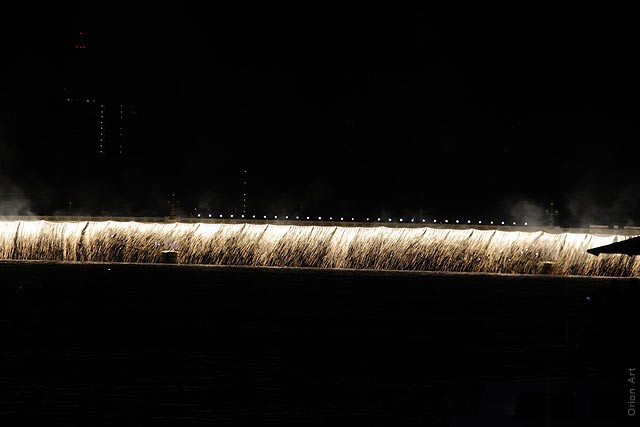 The fifth plan was very difficult. The matter is that it moved. Specially prepared water performance – six charged with fireworks, fire, light and water fountains specially prepared ships were this plan.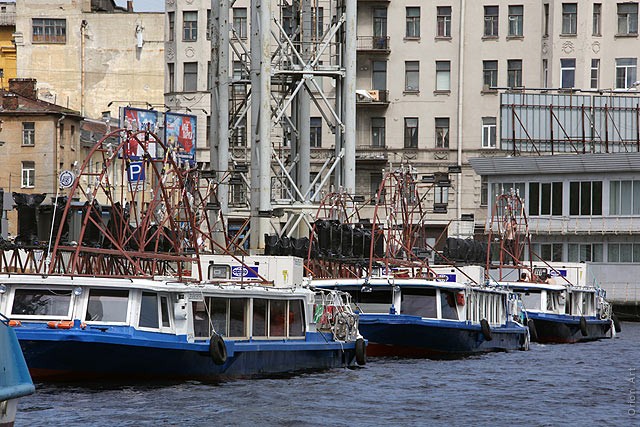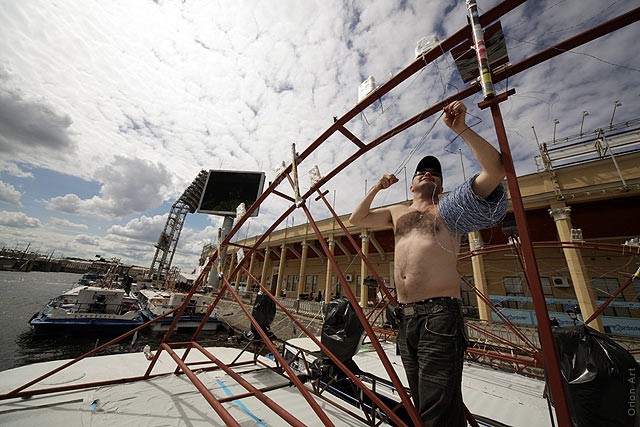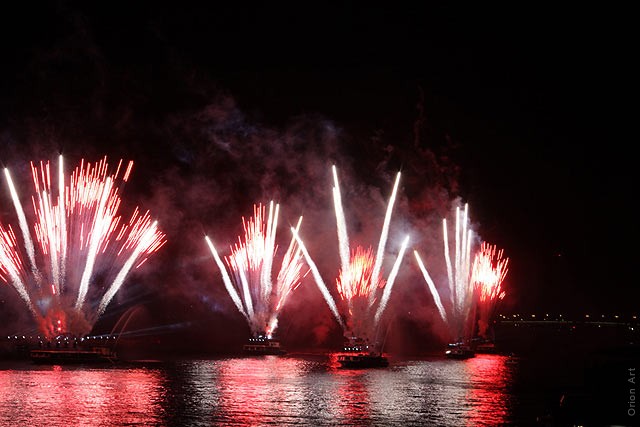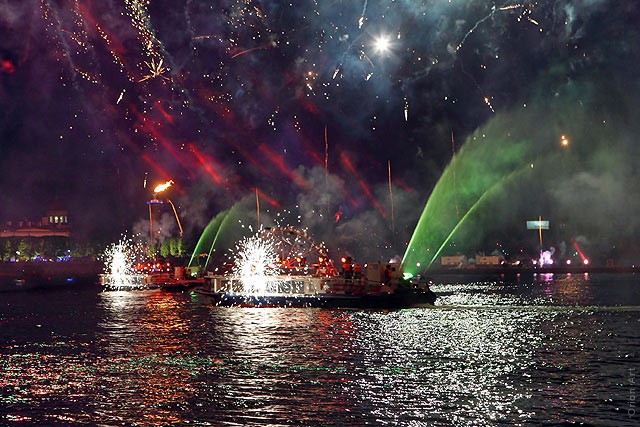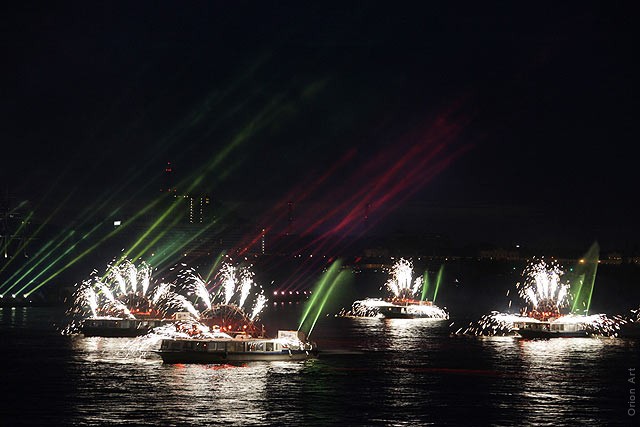 More details about water performance read here.
The role of the main character in representation of this year has been taken to the Swedish ship «Three crowns».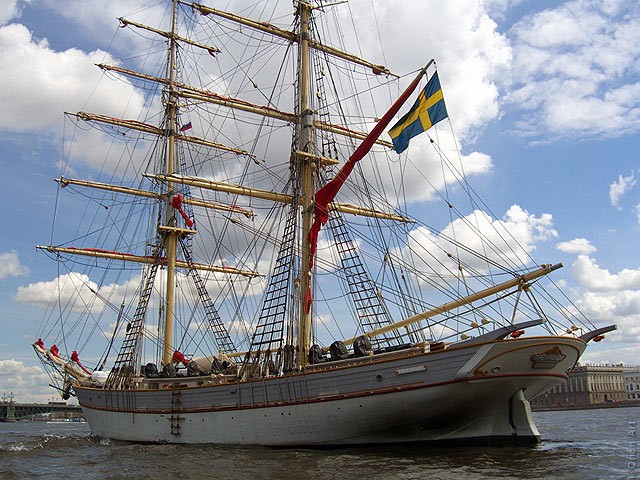 It has made its work very well, and was looked rather convincingly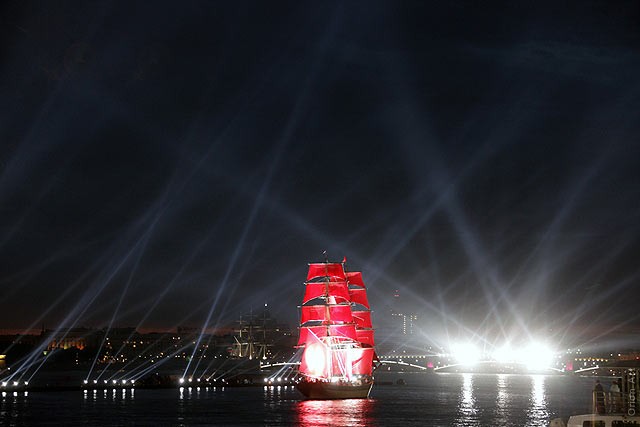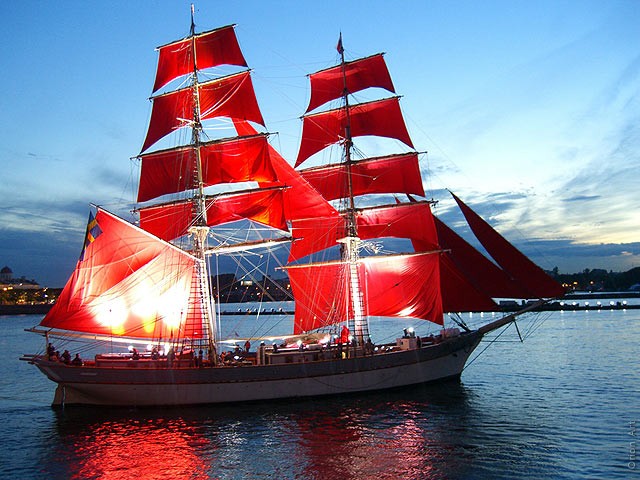 Upon ending of a holiday, the technical group almost one hour communicated with journalists. Such attention of the press to us was only in German Erfurt.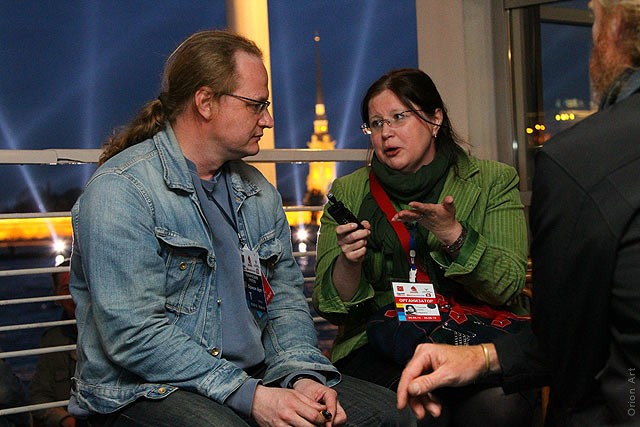 Scarlet sails is great event, such holiday is not present anywhere in the world more.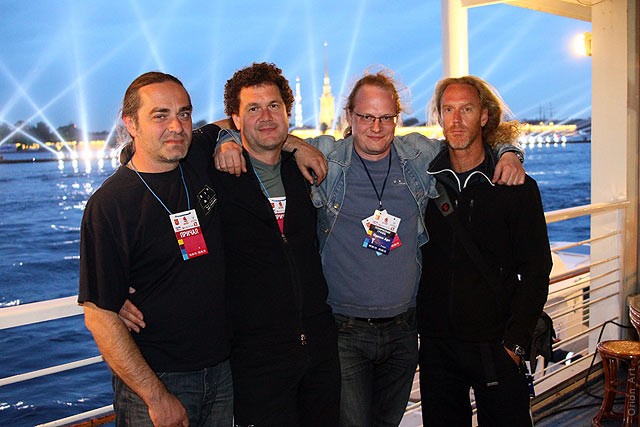 Unfortunately, this year there could not arrive our main light manager, however mentally he was always with us.