The biggest annual multimedia show takes place in the end of June on the Neva River between Peter and Paul Cathedral, Hermirtage and Troitskiy bridge. Lyrics: original story "Scarlet Sails" by Alexander Green. Main act: grand passage of scarlet sails frigate, as symbol of youth, hope and dreams. Technical support: grandious fireworks, light and water performance. Show duration: 30 min. Audience: 1 million spectators. Live TV to 240 russian regions and some European countries. Special guests: President of Russia Dmitry Medvedev and Prime Minister Vladimir Putin.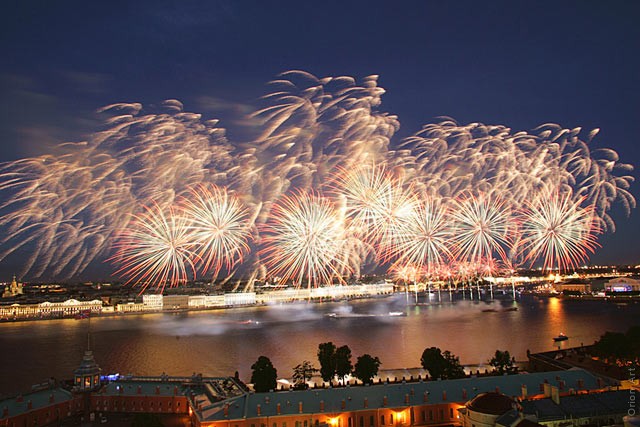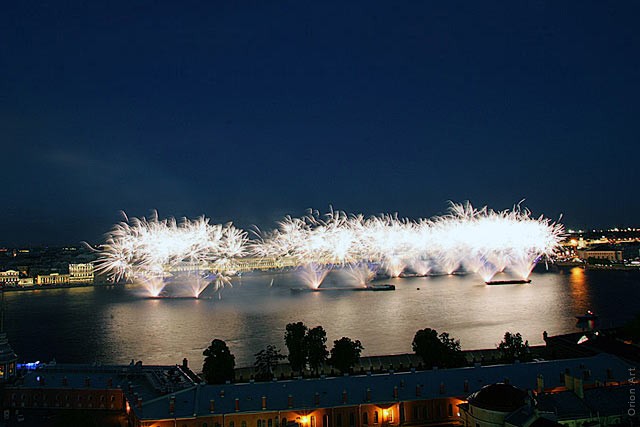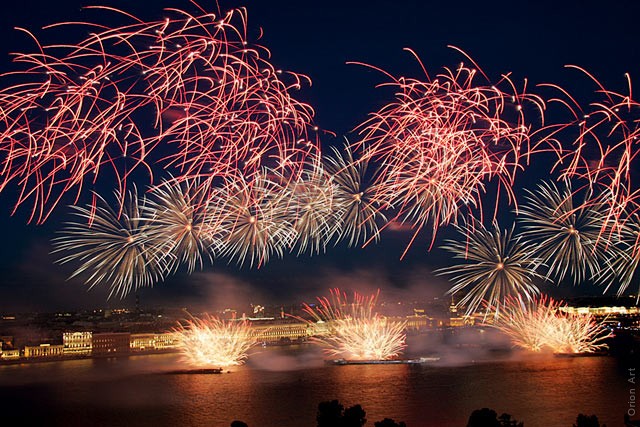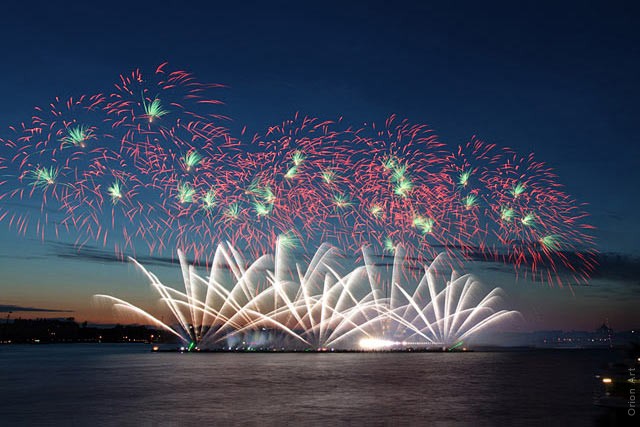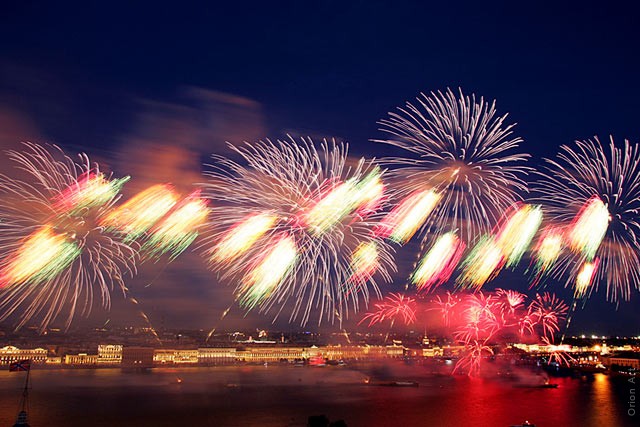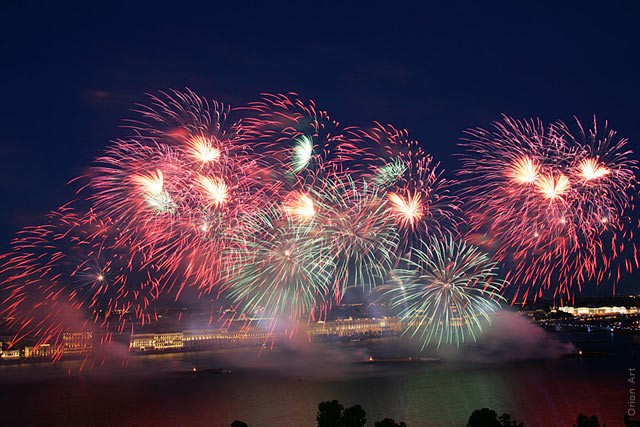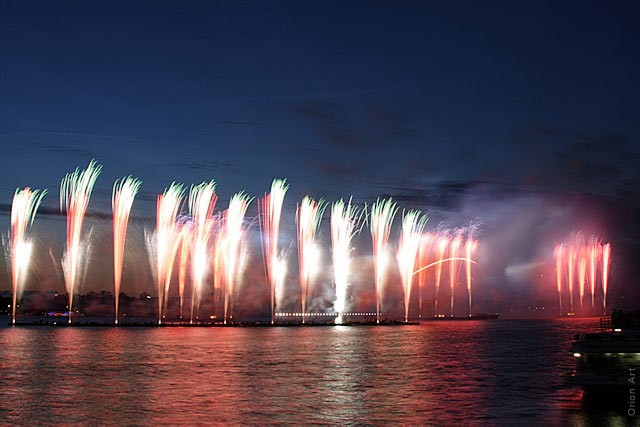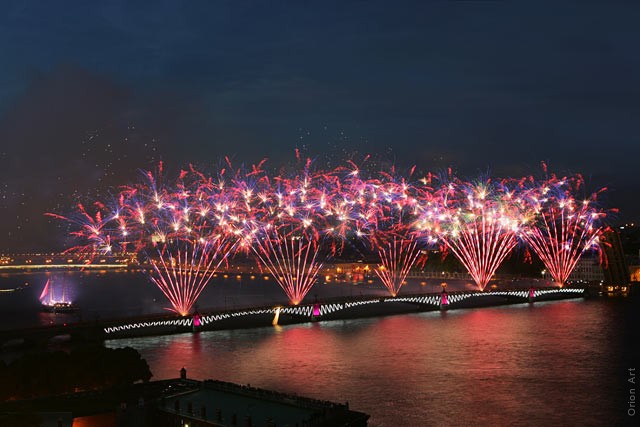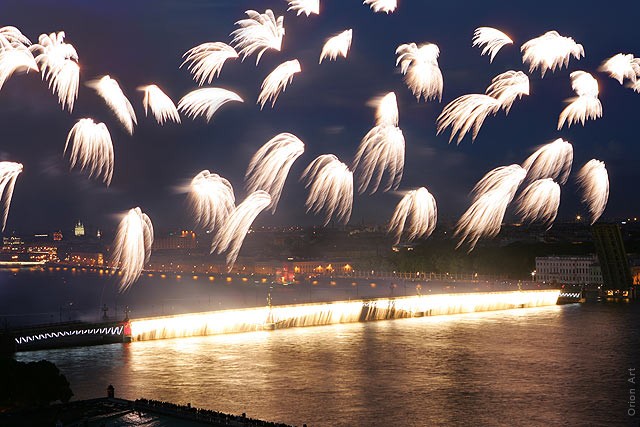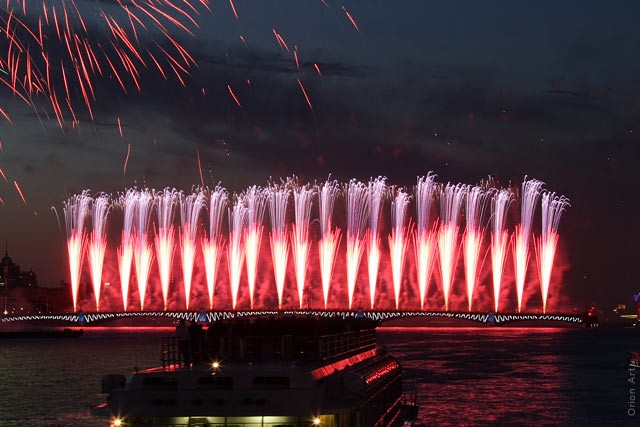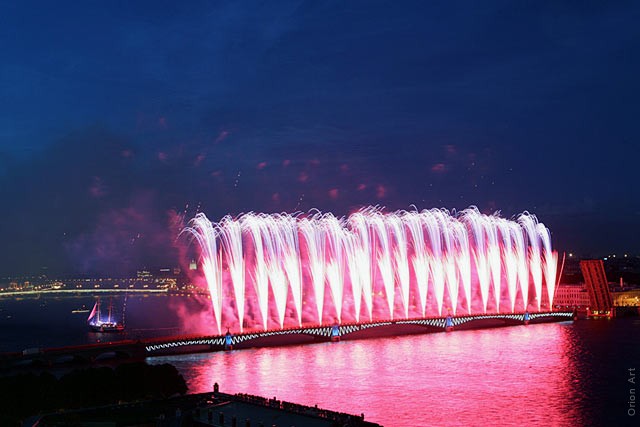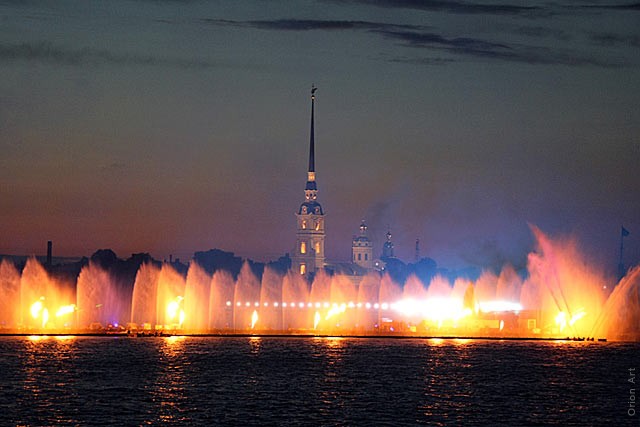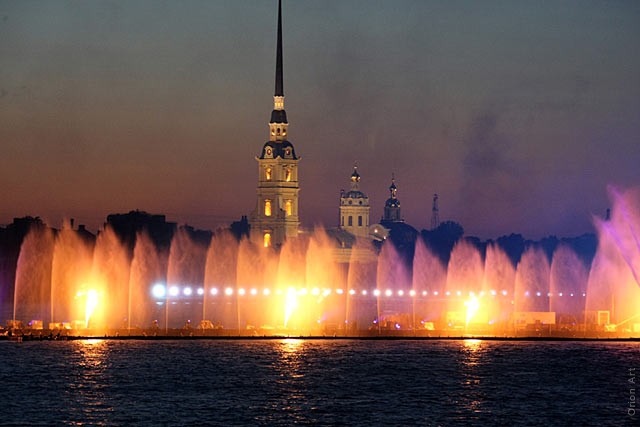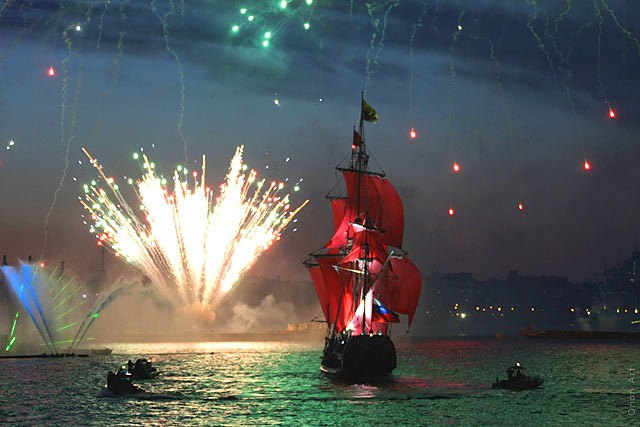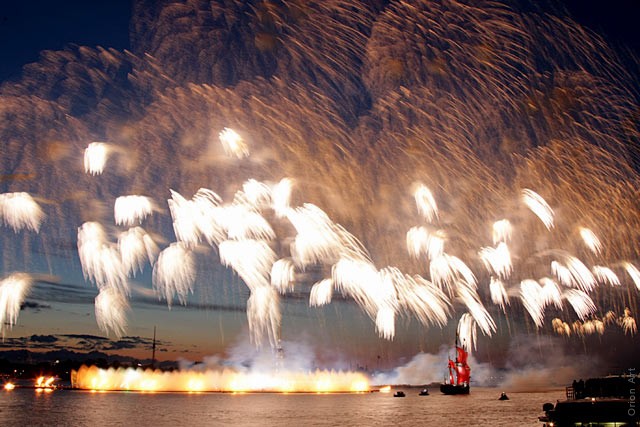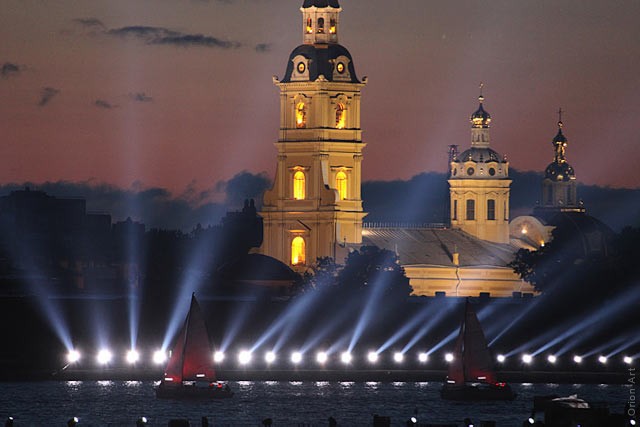 03:22

03:45

05:14

06:38

07:11

10:05

11:37

13:20

13:41

14:04

14:07

17:22

17:45

28:02

29:55

30:15
Project features
All equipment was installed in several lines. First line on the water consisted of fountain (200 m), moving heads and wash lights, lasers projectors, flame columns and pyrotechnics.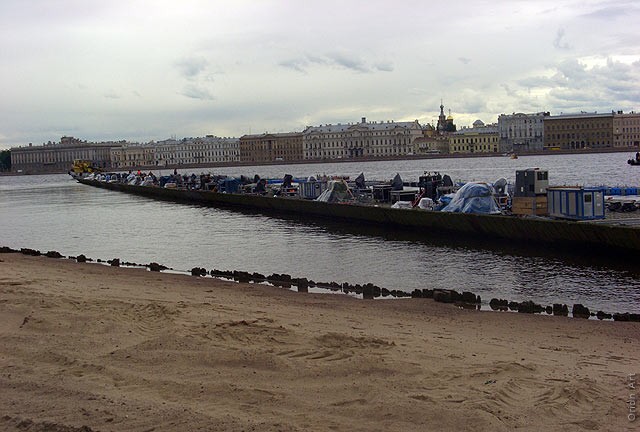 All equipment was stood at the floating construction
Mounting was held on the beach. After it had been finished, special boats transport floating construction with equipment to the spot.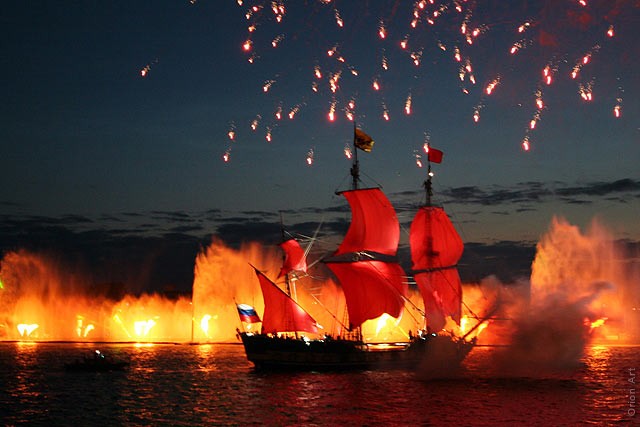 Design of water sets – Richard Abler and Markus Katterle
In the center of river at the barges only fireworks was installed – it was second line. Third line installed on the beach of the fortress consisted of architectural lighting and light search lights. Fourth line placed on Troitsky bridge (500 m) was also fireworks only. Fireworks shooting from three lines were made in three different designs creating one common choreography.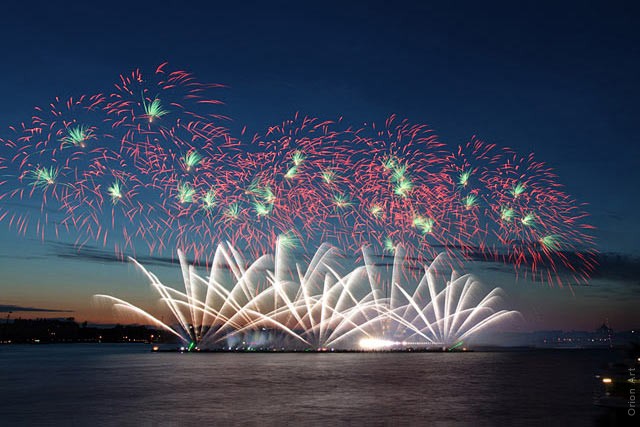 Pyrodesign of first line – Vladimir Malinovsky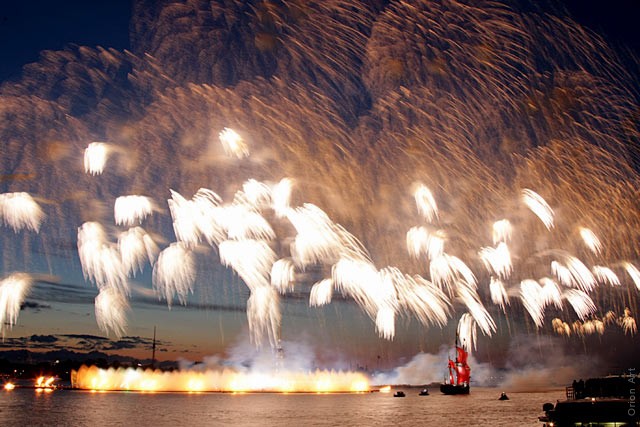 Pyrodesign on the barges and bridge – Vyacheslav Masсhenko
This show was fully sinchronized with live music, played by the composer Anton Grizlov and his orchestra.