At night on 23th-24th of June in water area of Neva in St.-Petersburg has taken place grandiose light-pyrotechnical world scale show – Scarlet Sails. Become already traditional, this holiday of graduates enters in top of the largest and interesting world events. This year Scarlet Sails for the first time for eight years have taken place almost at a torrential rain, low overcast, a fog and almost absolute humidity, in other words, the weather was awful.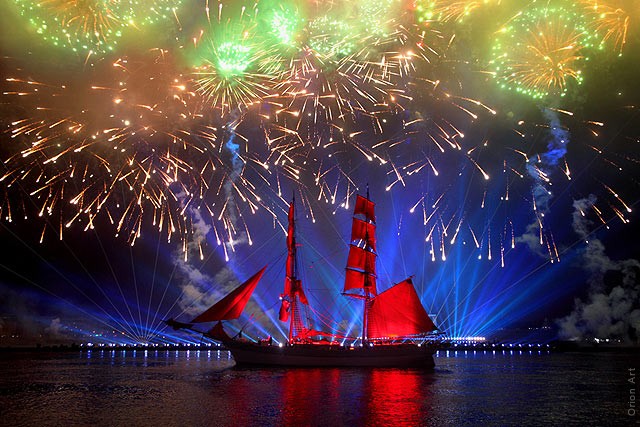 This year in show there was a number of changes.
First, the structure of representation has changed. Instead of the water performance which was obligatory last years, have appeared, so-called television cut-ins. Specially for the air it has been made four clips with short stories about modern Assol. In time-code of the show in places of every cut-in have been made pauses in fireworks (20-40 seconds). At this time the clip image was shown on the big screen of a stage-book that has been installed on a Petropavlovsky Fortress beach.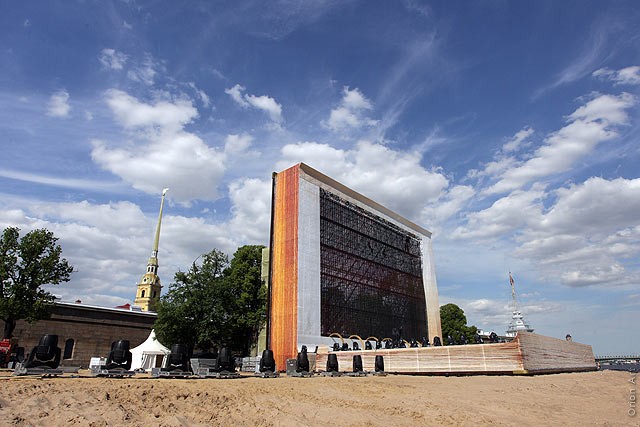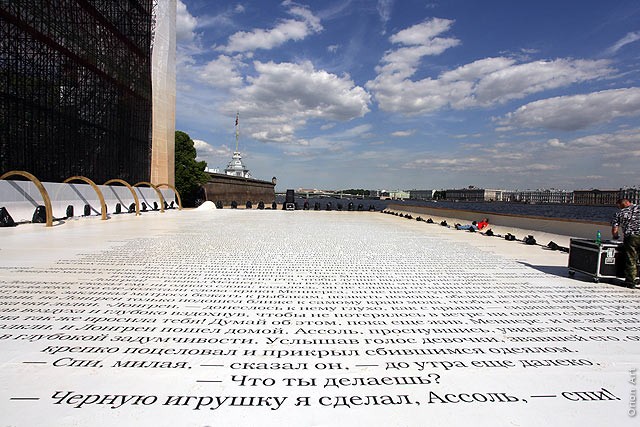 Appearing of a similar design became the second change – after all earlier the stage was provided only for an orchestra. This year there were two stages, orchestra stage locally placed outside of action, and the stage-book, on the contrary, was practically the participant of show.
Installation of light devices on the Palace bridge became one more change. It was supposed to place there also pyrotechnic waterfalls, but the decision to refuse this idea at the last minute was accepted.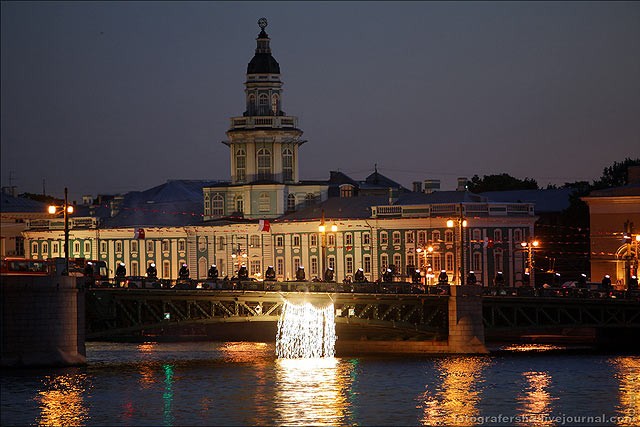 Falls rehearsal one days prior to show.
This year lasers RGB of 25 Watts which have been installed on a pontoon line for the first time were applied. If in former years laser show was used exclusively as a certain light effect this year it was possible to make four independent episodes where lasers and light worked in a uniform picture.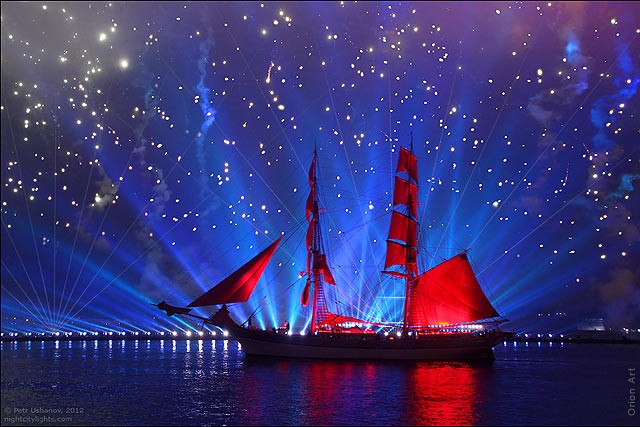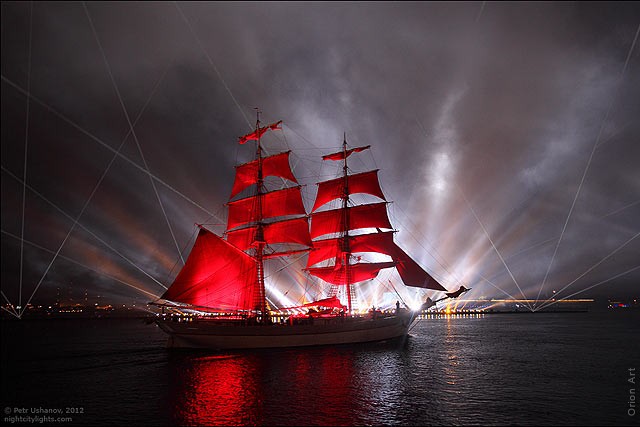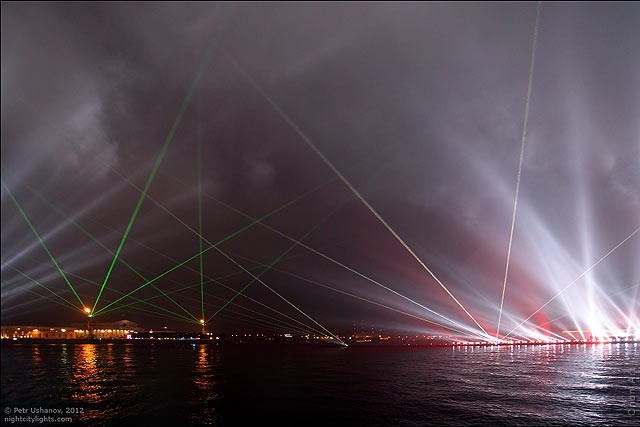 Force-majeure weather conditions have affected fireworks. There was a lot of smoke, which with dense veil left towards Palace quay and the Arrow of Vasilevsky Island. Therefore beautiful pyrotechnic show this year was well visible not from all places.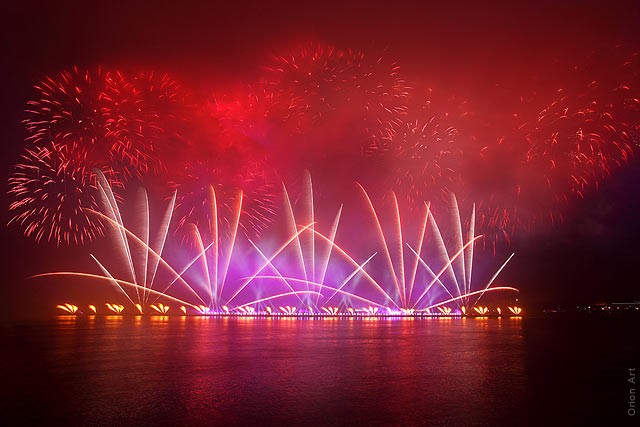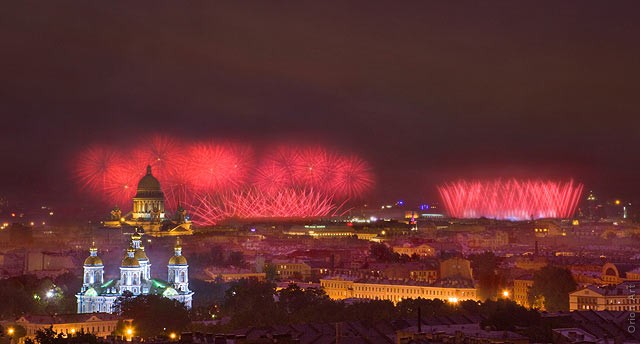 But for the first time for eight years light was perfectly well read.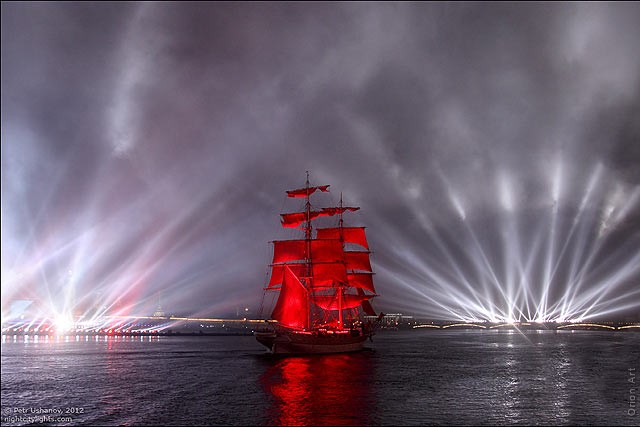 The musical part was talently made by Dmitry Malikov. It was both processing of classical music and specially written original.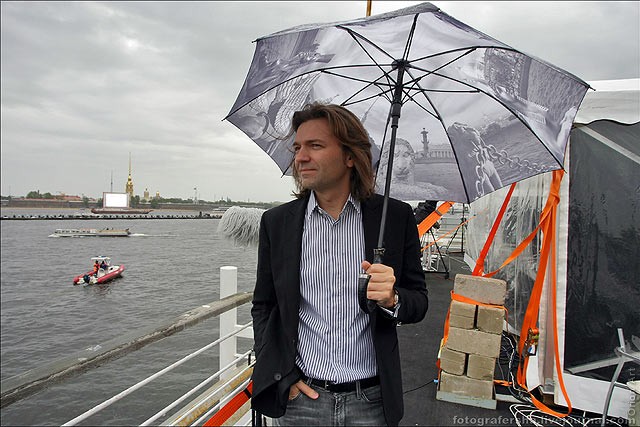 The resume.
+ the Project has taken place despite of everything.
- The indifferent relation to a holiday from a new management of a city. Bad weather. Organizational defects.